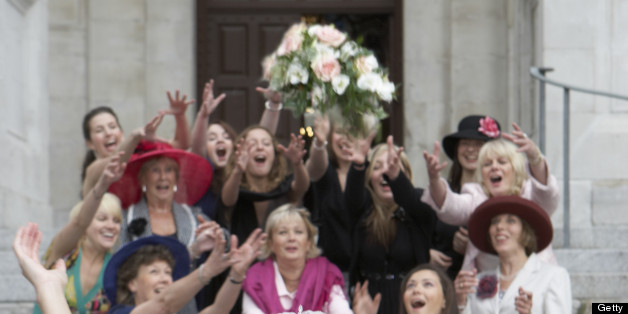 Most weddings consist of a ceremony and a party that are chock-full-of traditions -- the walk down the aisle, the garter toss, the bouquet toss, the father-daughter dance and the list goes on and on. But since there is no official set of rules when it comes to wedding celebrations, it's the bride and groom's prerogative to include and reject as many of these traditions as they see fit!
On Tuesday, we asked our followers on Twitter and Facebook to tell us which wedding traditions they chose to skip on their Big Days and why. Click through the slideshow below to see what they had to say. Then, let us know which traditions you decided to do without in the comments.
Keep in touch! Check out HuffPost Weddings on Facebook, Twitter and Pinterest.