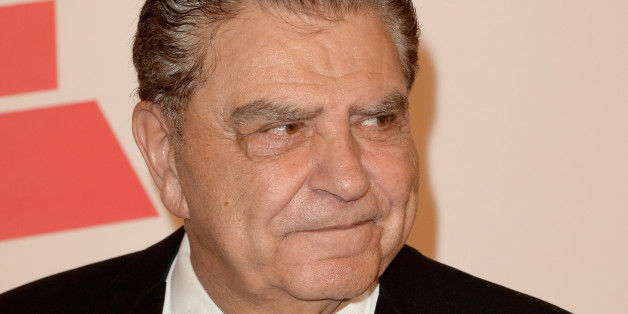 Don Francisco, the legendary host of "Sábado Gigante," has said he isn't ready to retire just yet. But "Sábado Gigante" will see new faces as Don Francisco has invited two new co-hosts for a segment titled "Viva La Diva."
In an exclusive interview with HuffPost Voces, the president of programming and content at Univision, Alberto Ciurana, hinted that the public would ultimately decide who replaces Don Francisco if the host decides to retire. The two front-runners are Alejandra Espinoza and Raúl González who were invited by Don Francisco to co-host a segment within "Sábado Gigante" for the time being.
"We're incorporating new mechanics into the show," Ciurana said. "[Don Francisco] gives a space to Alejandra Espinoza and Raúl González within his show and they'll have this very specific segment precisely to revitalize it."
But those aren't the only changes coming to Univision. "Mira Quien Baila," the network's dance-competition show, has been cancelled.
"This year we won't have 'Mira Quién Baila' because we'll have 'Bailando Por Un Sueño,'" Ciurana told HuffPost Voces
Shows like "El Gordo y La Flaca" and "Despierta América," staples for the network, will aim to be more fast paced. New talent will come in to support the existing hosts.
Curiana wants to attract a younger audience with all these changes. He intends to strengthen programming to attract "new generations of Hispanics that are looking for new offers." Fusion, a joint English-language venture between ABC and Univision, is one of those offers.
The president of programming and content started at Univision in late 2012 and had a pretty good first year. The network beat NBC, reaching fourth place in Nielsen ratings in February 2013 and taking the number one spot for the month of July.
He hopes these changes will set Univision up for an even better 2014.
Watch the interviews in Spanish below:
CORRECTION: An earlier version of this article stated that Alberto Ciurana indicated Don Francisco's possible replacements if the host should decide to retire. The post has been updated to reflect he actually stated that if the time comes the public will be the ones to decide.