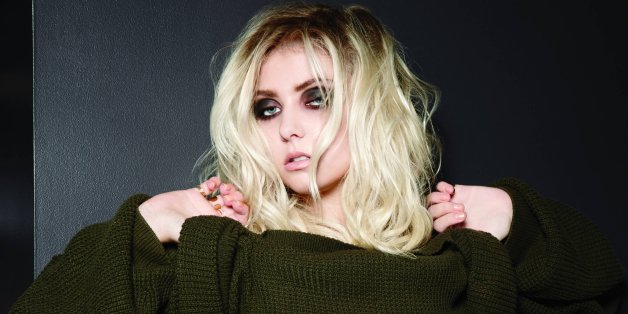 Is Taylor Momsen trying to one-up Miley Cyrus with her latest photo shoot for Maxim magazine?
It certainly feels like it, at least with one of the shots currently available online of the Pretty Reckless singer sitting on a toilet in just a red bra, with her underwear around her ankles, giving the camera the finger.
Other photos of the 20-year-old flashing her sheer black bra under a sweater and exposing a matching garter belt under unbuttoned jeans and giving bedroom eyes seem almost demure in comparison.
But would Momsen really bother to try to one-up Cyrus? The former "Gossip Girl" star had been pretty firm regarding her thoughts on the singer in the past:
"I'm not looking to be Miley f**king Cyrus. I don't care about the fame. I do it because I love music. I like making records and if people like them, then we'll go along for the ride," she told FHM U.K. back in 2010 when both singers were just 16.
So Miley's become a little bit wilder since then, and Momsen, well, she's been stripping down to her underwear, wearing electrical tape as pasties at shows, giving lap dances to fans, going topless for years now.
And while Momsen dons a number of "provocative" outfits, she told Maxim it's not about "feeling sexy."
"It's less about what I'm wearing and more about feeling powerful while performing. That gets my blood flowing," Momsen explained.
You can check out more of Taylor Momsen's interview with Maxim in the November issue, on sale Oct. 14.