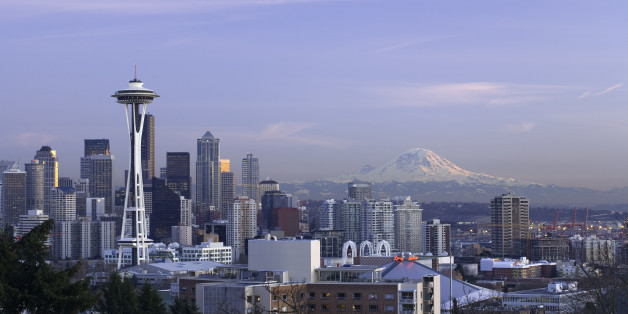 Our Living Well, On Location series explores cities and countries from around the world. How do other people pursue health and happiness? We're going coast to coast, country to country to find out.
On Sunday, Seattle fans cheered their hometown team to victory over the Denver Broncos in Super Bowl XLVIII. While game day took place across the country in East Rutherford, NJ, the city of Seattle was undoubtedly on a national stage -- and it's a reminder that this Washington gem is one of the healthiest places in the country. In fact, one Forbes ranking placed Seattle among the top 10 healthiest cities in the U.S., pointing out that "residents are less likely to smoke, have diabetes, or suffer from angina or heart disease."
Need more proof? Look no further than the Seahawks who, like many of their fellow Seattlites, have embraced wellness techniques like yoga and meditation in the quest for a competitive edge. From yoga and beyond, read on for seven things the Seattle area can teach the rest of the country's nacho-eating, pizza-noshing football fans about living well.
Their commutes are active ones.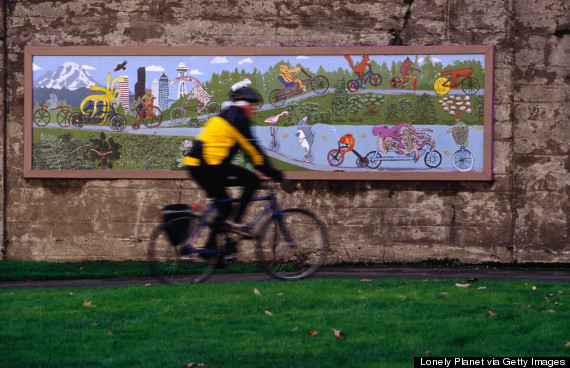 Seattlelites are among the most likely to bike or walk to work in the country (and you might too if the beautiful Burke-Gilman Trail was among your commute options). According to data from The League of American Bicyclists, Seattle has more than 15,000 bike commuters on the street -- that's close to 4 percent of the population. And between 1990 and 2012, the percentage of bike commuters grew by more than 170 percent. That's good news for their health: Biking has been linked to a host of health benefits, including staving off weight gain, not to mention the cardiovascular benefits of regular exercise.
And if they're not cycling, they might be commuting by foot. Close to 10 percent of the population walk to work, according to Census data reported on by The Seattle Times -- that ranks it fourth in the country. A 2014 Walk Score ranking also named Seattle as the eighth most walkable U.S. city, with the top neighborhoods being Downtown, Denny Triangle and Pioneer Square. The simple act of walking more has, like biking, been tied to plenty of benefits in the well-being department: Regular walking is linked to decreased obesity risk, improved cholesterol and a better mood, to name a few.
Not convinced? Research published in the American Journal of Public Health in 2010 showed that communities with more walkers and cyclists are healthier than those who depend on cars.
The city is packed with farmers markets.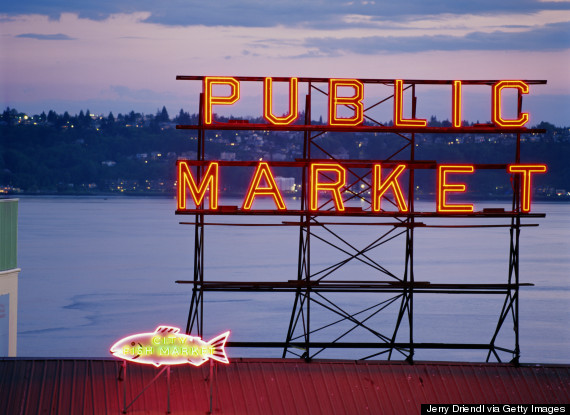 The bustling Pike Place Market, situated on the waterfront downtown, may have started it all: Established in 1907, it's the "oldest continually operating farmers market in the United States," according to Seattle.gov. Sprawled over nine acres, one can find fresh, locally-sourced produce, fish (not to mention fish throwing) and artisanal foods while wandering through the market. "It's a place where you can 'Meet the Producer' -- the farmers, butchers, fishmongers, cheesemongers, bakers, winemakers and purveyors who bring their bounty to your table," their website reads.

It might've be the first, but Pike Place is far from the only market in town. In fact, Seattle ranked second for farmers markets in Travel and Leisure's 2013 list of America's Favorite Cities. The magazine describes the scene at University District Farmer's Market:
On Saturdays, 60-odd growers and procurers gather in the University Heights Community Center playground to sell their wares -- which all come from within Washington State. Award-winning chefs like Maria Hines and Jerry Traunfeld (of Poppy) are often seen stocking up here on seafood like Alaskan spot prawns and tiny Pacific oysters; cuts of heavily marbled Mangalitsa pork; and foraged edible plants from the state's deep, wet forests -- including fiddlehead ferns, stinging nettles, and morels.
Seattleites love yoga.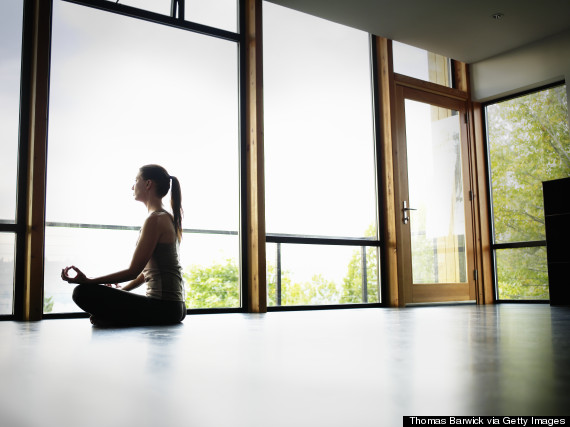 Residents of Seattle are down with downward dog. One Forbes ranking of the top U.S. cities for yoga put Seattle in the number two spot: "Seattle-area residents are 46 percent more likely to do yoga than the general population," they report. The ranking also points out that Seattle is one of the five cities where Yoga To The People is located, which, according to its website, aims "to make it possible for everyone to do yoga regardless of economic limitations. Yoga is meant to help you strengthen and stretch your arms and legs, not cost you one!"
Sending some time on the yoga mat could have big payoffs your body -- even just one class has been linked with improved brain function, lower stress levels and increased flexibility.
And exercise of any kind of that matter. Yoga doesn't get all the action: According to a ranking released by the American College of Sports Medicine in 2013, Seattle is among the top 10 fittest cities in the country, Time reported.
They know their coffee.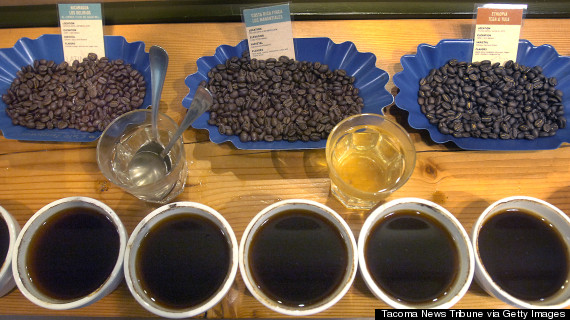 The home of the first Starbucks, which opened in 1971, Seattle was named the No. 1 best coffee city in the country by Travel and Leisure, and the city has also been ranked as one of America's most caffeinated.
All that java does a body good: Coffee consumption has been linked with lower depression risk, protection against Type 2 diabetes, improved brain health and a reduction in risk for several types of cancer. So whatever your brand -- Tully's, Seattle's Best, Stumptown or a mug-full from your favorite local independent coffee shop -- drink up.
The city is packed with smart people.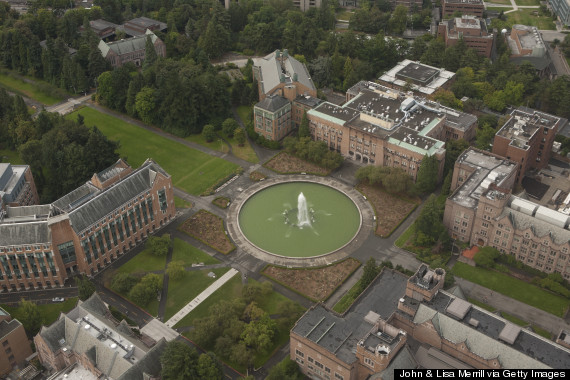 As an international hub of technology, innovation and entrepreneurship, it's no surprise that Seattlites are brainiacs. In fact, a Fast Company ranking of North America's smartest cities put Seattle right at the top. The publication took government, people, economy, mobility, and quality of life issues into account to crunch the numbers.
Fifty-six percent of Seattle residents over 25 have a bachelor's degree or higher, which is more than San Francisco, Washington D.C., Boston, Denver and New York. Research has linked obtaining a college degree with better health.
And they're loaded with green space.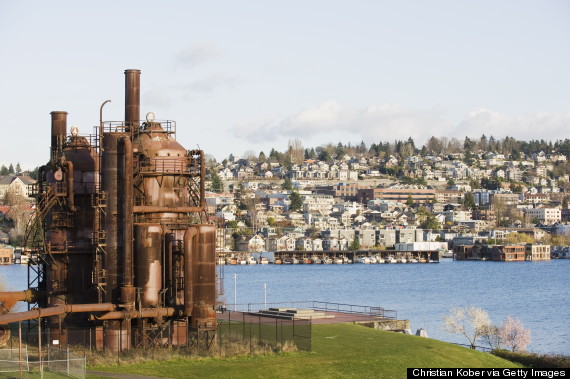 Discovery Park. Green Lake. Golden Gardens Park. Gas Works Park. The Emerald City is rich in green space and natural wonders -- not to mention that water and mountain views are everywhere. And breathtaking waterfalls and mountain hikes are only a short drive away. Among the numerous health perks of spending time in nature, one 2013 study showed that a walk through green space can actually put the brain into a meditative state.
Even better, the city offers the climate to enjoy it all. Despite its wet reputation (it typically rains 50 percent of the time in Seattle, though places like Atlanta, New York and Boston actually report more total precipitation each year), the city has a generally mild climate, without many extreme weather fluctuations. The average temperature in July, for instance, is a pleasant 75, compared to 86.5 across the country.
From Seattle? Tell us what we missed in the comments.