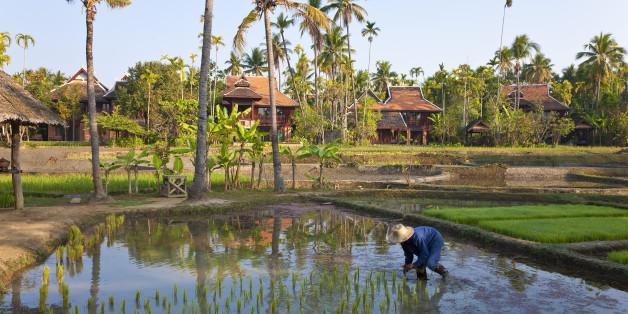 By Keith Hockton, InternationalLiving.com
This article comes to us courtesy of InternationalLiving.com, the world's leading authority on how to live, work, invest, travel, and retire better overseas.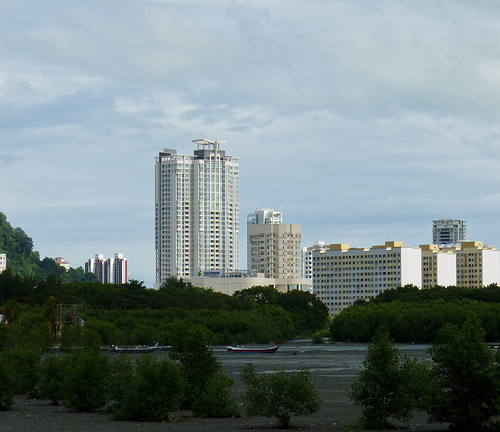 Photo from InternationalLiving.com
Buying property anywhere as a foreigner always means jumping through a few hoops. But in Asia, there's an added complication: Legal restrictions on how (and if) foreigners can buy property are common. It's a big reason why so many expats in Asia rent instead of buy.
Renting is easy, affordable, and sometimes the only way to live in a country. Plus, if you want to move on and try out a new place, you just pack up and hit the road. With renting in mind, here are the top three places I recommend you try:
Thailand

Thailand is one of Asia's most popular countries for expats. It's safe, women can travel alone without problems, the cost of living is low, and getting a retirement visa is simple. But buying property is tricky. Foreigners can only buy condominiums freehold. You have to buy land and houses through a Thai corporation you set up first. Renting proves easier for most expats.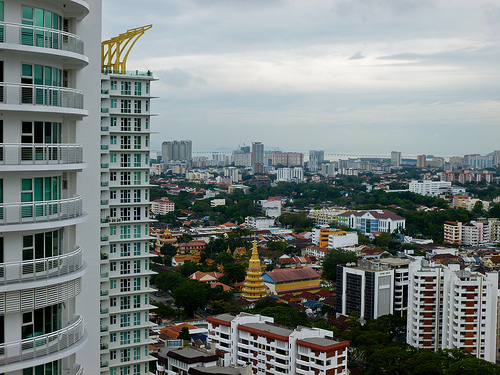 Photo from InternationalLiving.com
Bangkok is Thailand's top tourist destination and it's a great city. But if you like the beach, the seaside resort of Hua Hin is only three hours by car from Bangkok. This picturesque town has great shopping, cool restaurants, relaxing cafés, and fresh seafood that you can buy right off the boat. There is also hiking and camping, world-class golf courses, and beautiful beaches and islands on your doorstep.
A 3,200-square-foot house, with two bedrooms, two bathrooms, a generous garden, and a carport, just 10 minutes from the beach, rents for just $395 per month here.
One-year leases are the norm, but if you take a longer lease you can usually bargain for a lower rent--plus better furniture and appliances. Three- and six-month leases are rare and are usually vacation or high-season rentals, so you pay a premium. They also often have lower-quality fixtures and fittings.
The northern city of Chiang Mai is also popular with expats and offers great value. A two-bedroom, fully-furnished, modern apartment in the center of town, with 24-hour security, all amenities, and city and mountain views, rents for $1,000 a month here. Too much? Just down the road, $400 a month gets you a furnished apartment with city views, 24-hour security, fitness center, and pool. Find out more here.
The best way to rent a property in Thailand is to contact the real-estate agent when you arrive and ask to see the property that interests you. If someone has recommended a property personally, you can agree to rent it via email, therefore securing it--but don't pay a deposit until you have seen it.

Malaysia
Asia's best retirement destination, Malaysia is easy to try out. I love to visit Kuala Lumpur, Malaysia's capital. But if you love seaside living, as I do, then the island of Penang, in Malaysia's northwest, is the place to be. Expats can buy almost any kind of property freehold, in their own name, in Malaysia. And compared to its next-door neighbor, Singapore, Malaysian property is undervalued.
Still, unless you specifically want to buy, renting is trouble-free and affordable. And you can choose among jungle, sea, and city views. The areas to look at in Penang, whether renting or buying, are George Town, its upscale suburbs Pulau Tikus and Tanjong Tokong, and the beach areas of Tanjung Bunga and Batu Ferringhi. All are highly sought-after and have sizeable expat communities. They are also near U.S., Australian, and international schools.
A 2,000-square-foot apartment in Pulau Tikus, for instance, with three bedrooms, two bathrooms, a maid's room with bathroom, a pool, a gym, and two covered car spaces in a secure lot, costs just $936 per month (see here).
Keep in mind that real-estate agents will charge you a fee of one month's rent once you have chosen your property, and that the landlord will also want a one-month's deposit (100% refundable when your lease expires). One-year leases are common, but landlords will always try to push for three years. If going for a longer lease, bargain for a lower rental.
An expat friend of mine recently agreed to a three-year lease on a 5,000-square-foot for anywhere from $1,600 to $3,000 a month. Everything in Asia is negotiable.

The Philippines
The Philippines has a wealth of pluses for expats: affordable living, good medical care, beaches to die for, and English as a second language. But buying property as an expat is not on that list. As an expat, you can only own land, houses, or condos through a Philippine corporation. Plus, you can only own 40% of the corporation (and thus only 40% of any property it holds).
If you have a Filipino spouse, the property is held in his/her name, not yours. And if the spouse dies, the property must pass to a child or--if there are no children--to a relative of the deceased. Renting, on the other hand, is simple. And inexpensive--you can find rentals starting as low as $200 a month.
Few properties are listed on the Internet, though, so finding a rental long-distance is hard. Instead, come in person and book into a hotel for a few days while you scout an area. Most apartments for rent have signs outside with prices and telephone numbers, and most offer long-term rental options.
Alternatively, there are some great blogs on moving and living in the Philippines, where expats living there happily answer questions (find out more, here).
Read More:
Thailand, Cambodia and Malaysia: Three Great Destinations to Live in Southeast Asia
Time to Enjoy Life in the Jewel of Malaysia
From Cambodia to Thailand--Enjoy a Low Cost of Living in Asia
Earlier on Huff/Post50: