Want to see 200 fashion editors and bloggers wince in unison? Take a model, put her in sky-high heels and a long gown and set her off on the runway.
Unfortunately, that deadly set-up met its logical conclusion on Wednesday, when a model in the Elie Saab couture show took a spill. Captured on camera (see it at 6:35 here), the spill was unfortunately like so many we've seen before.
Perhaps next Fashion Week, the models can take the advice Jennifer Lawrence so famously misinterpreted at the Oscars and "kick, walk, kick, walk." (On that fateful Oscars night in 2013, Miss Lawrence thought the directions were "cakewalk, cakewalk, cakewalk" -- now we get why she fell.)
See what went down (pun... not intended?) in Paris today.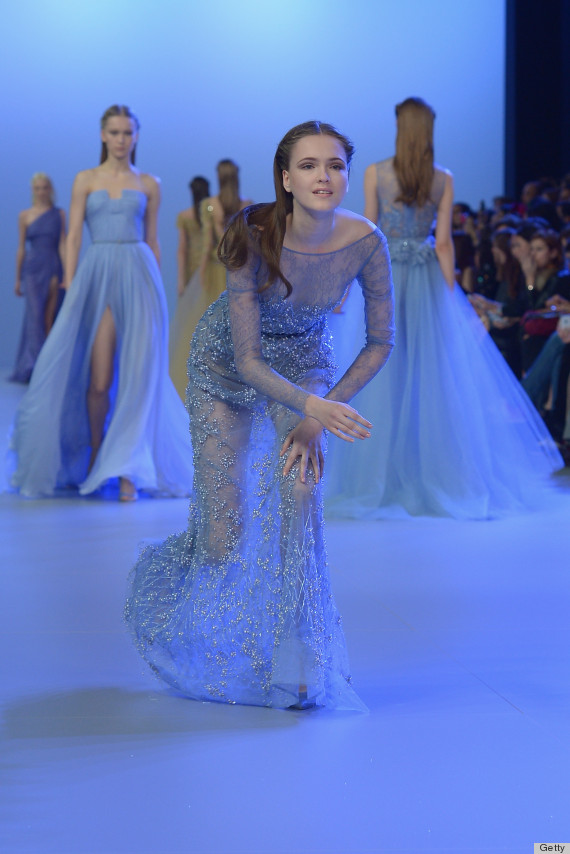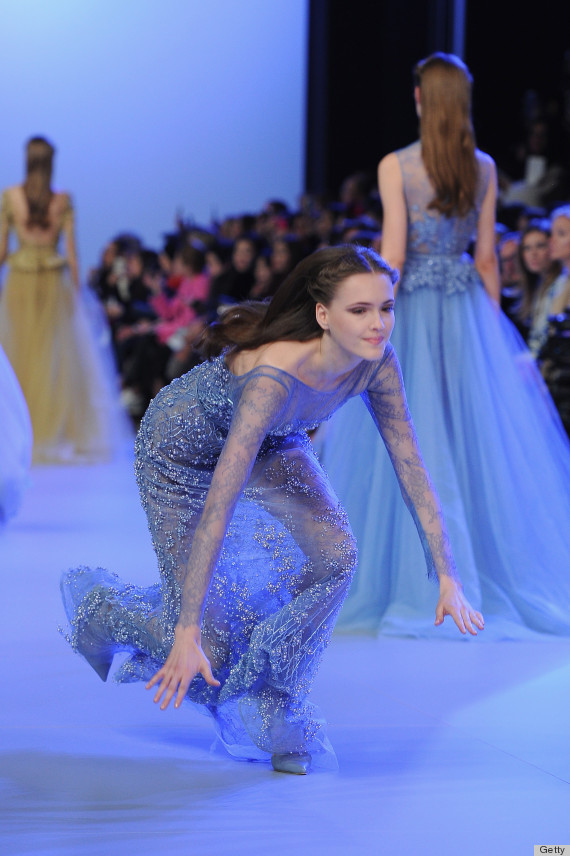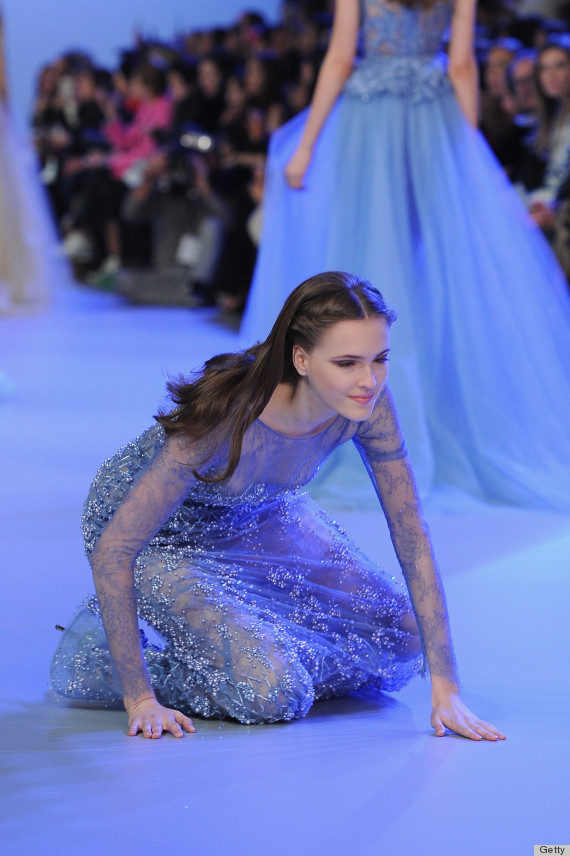 Why does this keep happening?
Want more? Be sure to check out HuffPost Style on Twitter, Facebook, Tumblr, Pinterest and Instagram at @HuffPostStyle.