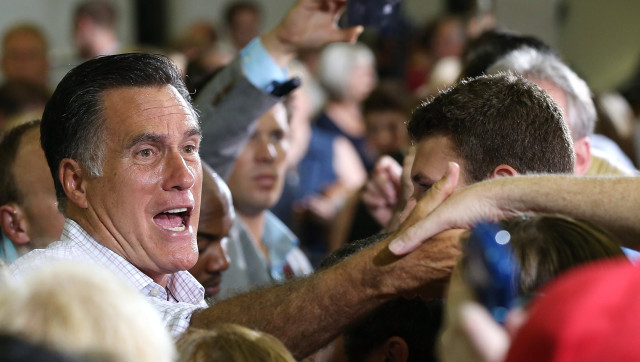 Occupy OC protesters have cancelled Monday morning's planned demonstration against Mitt Romney in the wake of the Aurora, Colo. shooting last week.
In a calendar item on Occupy OC's site, event organizers wrote, "We choose to show solidarity with our thoughts directed toward the tragedy of Aurora, Colorado. Future protest will be announced."
Monday's event is Romney's third Orange County fundraising trip so far, and presumably Occupy OC will have more opportunities to protest the GOP candidate before the November elections.
Tickets for Romney's fundraising breakfast at the Hyatt Regency Irvine start at $1,000 per person and go all the way up to $50,000 per couple, which includes two tickets to the hosts' reception, a photo with Romney and a table for 10 people.
After the fundraiser, Romney will attend a roundtable discussion about small businesses at Endural LLC, a plastic container manufacturer in Costa Mesa, reports the City News Service.
Both Romney and President Barack Obama temporarily suspended their election campaigns Friday out of respect for the lives lost in the Aurora theater shooting. Both campaigns also halted their advertising in Colorado, which is considered a key swing state.
When Obama visited the victims of the theater shooting Sunday, Romney called the move the "the right thing for the president to be doing on this day."
Obama is also in the Golden State; the President flew to San Francisco later that night to start on a three-day campaign and fundraising tour.
ALSO ON HUFFPOST:
Click here for more details and the latest developments to unfold in the aftermath of the tragic event.