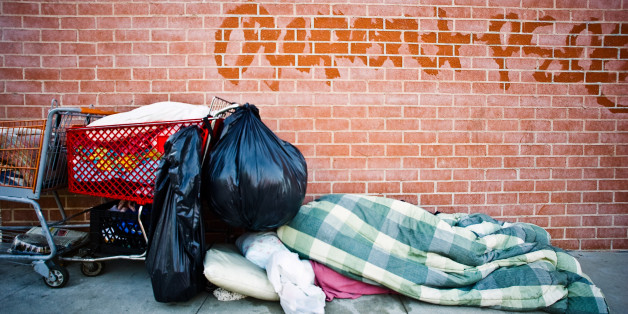 Fighting hunger in Columbia, S.C., just became more complicated.
As of Feb. 15, the city started requiring groups of 25 people or more to purchase a permit that allows them to utilize the city's parks, the Free Times reported. For one community group that has been feeding the city's homeless for more than a decade, the new policy spells trouble.
"We have no formal organization," Judith Turnipseed, an organizer for Food Not Bombs, told the Free Times. "We don't have a 501(c)(3). We're just a group of people who come to the park and bring food and share it with anyone who comes. That includes people who are homeless, [and] people who have a home but are hungry."
Because Food Not Bombs draws more than 25 people to a public space in its attempts to feed the hungry, the city would require them to request the permit 15 days before each communal meal, and pay at least $120.
The city said the ordinance wasn't intended to target specific organizations, but to better public spaces for everyone in Columbia.
"We do have groups that come to our facilities without notice," Jeff Caton, the city's director of parks and recreation, said to the Free Times. "Sometimes there aren't enough trash cans for the group, or the bathrooms aren't ready, and it can hurt everyone's park experience."
But rather than give up on feeding the city's most vulnerable, the organizers of Food Not Bombs are considering pursuing legal action against the city, according to Judith's husband, Tom Turnipseed.
"We're the kind of folks who want to get along and work things out and negotiate, [but] it might have to come to going to court," he told the Free Times.
Columbia, which some say has become a "magnet for homeless people," has taken controversial steps against the homeless before.
A measure was passed last August that criminalized homelessness, giving offenders the options to either relocate to a "far-away shelter" or go to jail, according to Think Progress. After public outcry, the city reversed the policy.
Other cities across the country have adopted similar anti-homeless initiatives. Earlier this month, New York City officials began cracking down on homeless people seeking shelter from the winter weather in the city's subway system, according to DNAinfo.com. And angry activists in Portland, Ore., recently staged protests over what they called the mistreatment of homeless people in their city.