It's wintertime, but that doesn't stop us hortiholics from daydreaming about next spring's garden and everything flowery. This is the time we start planning on what we'll do different next year in our backyards to create a naturally sustaining and flourishing ecosystem. In other words; impress our neighbors. Here are 12 splendid gift ideas for the Dirt Diva or Dirt Dude in your life.
1. The Heirloom Life Gardener (Hyperion, 2011) by Jere and Emilee Gettle is a must if you're fed up with eating produce from the supermarket that's been grown with genetically modified seeds, sprayed with pesticides and shipped in from another time zone. That's so 1990s! Today it's all about sticking-it-to-the-man by growing your own. Jere Gettle has been gardening since he was a toddler on his family's Missouri farm. He started his own seed selling business at seventeen. His dazzling Baker Creek Seeds Catalogue now ships out to 250,000 gardeners. You'll learn how to grow crops from seed whether you have a large plot, a raised bed or a porch in Brooklyn. The Gettles sell 2 million seed packets a year, promoting pure, healthy food that is free from genetic modification and toxic chemicals. Amen. Price: $29.95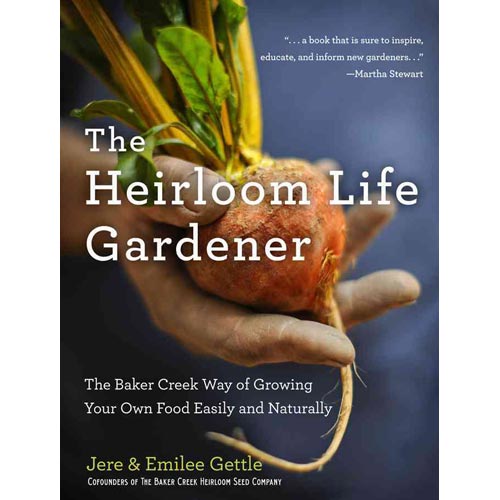 Photo courtesy of Hyperion Books
2. Gardeners who don't have the space to have a compost pile in their yard often ask me which is my favorite compost "tumbler." I myself, have a few different types of compost spinners and piles in my yard because... well, let's face it, I'm a compost queen. Naturally decomposing organic matter that creates a soil amendment, for free, is fascinating to me. Pure nerd-magic. I recommend Lifetime's 65-Gallon Compost Tumbler. Why? Because it's both affordable and well-designed. This composter is lightweight so you can spin it even when it's filled and you can easily open the door to pour out your finished compost. The only downfall? You have to put it together yourself. Luckily there are clear directions and a real person on the phone if you need tech support. My husband and I assembled it together on a sunny Sunday afternoon in two hours and one beer. Average price: $149.00-200.00. Online at www.lifetime.com or call your local nursery to order it.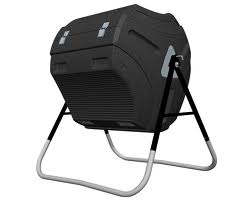 Photo courtesy of www.lifetime.com via www.dirtdiva.com
3. The new Orange Paisley Gloves from www.Womanswork.com are the happiest and sexiest garden gloves ever. I've always admired this woman-owned company with their "Strong women building a gentle world" logo. Why? Because their gloves are comfortable and durable, but mostly they make you feel like an instant fashionista in your yard. The palms are made with leather and the cuff has a pull cord for cinching around your sleeve, as well as UPF 50+. Price: $29.00 on their website or at your local nursery.
Courtesy of Womanswork.com
4. Gardening, for me, is my temple. And my gym and my therapy couch. How's that for multitasking? Whether you're aware of it or not, working in your garden is healing you. You're processing stuff. My meditation teacher, Rick Hanson, author of Buddha's Brain, has recently come out with another book that should be read in the garden. This one is called Just One Thing: Developing a Buddha Brain One Simple Practice at a Time. With all the madness going on in the world, we all need some help in thinking happier, less anxiety-filled thoughts. Hanson promises that doing these simple practices routinely will gradually change your brain through what's called experience-dependent neuroplasticity. I call it brainwashing. Jedi-style. Plow your garden and your mind, pilgrim. We need you healthy and happy. $15.95 at your local independent bookstore.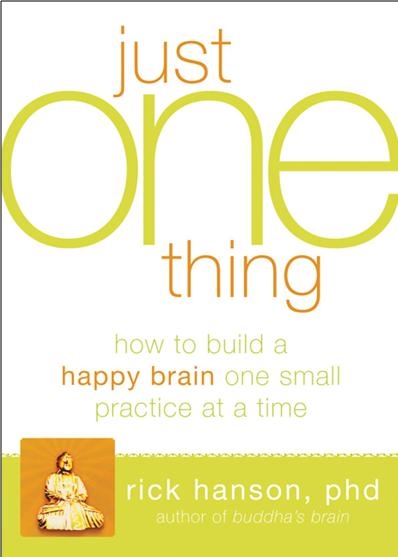 Photo courtesy of New Harbinger Publications
5. Looking for a safe and legal way to get your aggressions out after watching the U.S. Congress' ineffectual shenanigans on the nightly news? I have the tool for you! The CobraHead Weeder will be your savior. (Safety note: To be used on weeds. Not politicians.) Because of its super-sharp cutting edge and pointed tip, it demolishes roots even under your hard clay soil. Your back will thank you and you'll be supporting a family run business, made in America. $24.95 Available at your local nursery or at www.cobraheadLLC.com.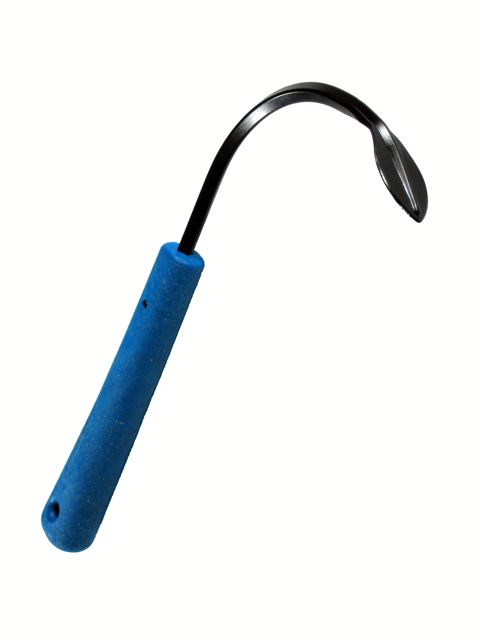 Courtesy of CobraHead
6. True gardeners always have dirty fingernails and rough hands, but not me. Because I lather up the body lotion on my hands before I slip my delicate (okay, not so delicate) hands into my garden gloves. My favorite line of bodycare products are produced in the Bay Area, where I live, by EO (Essential Oils). Many of the herbal ingredients that create theses products are sourced from the extraordinary local organic family farms. With choices like Rose Geranium and Citrus or Lemon Verbena or Chocolate and Mint, good luck choosing. You may turn out to be like me and have your entire bathroom stocked with EO products. That way after a long, hard day of weeding you can soak in a bath of EO Rose and Chamomile Bubble Bath. Find EO products at www.eoproducts.com or your local natural foods store and upscale retailers.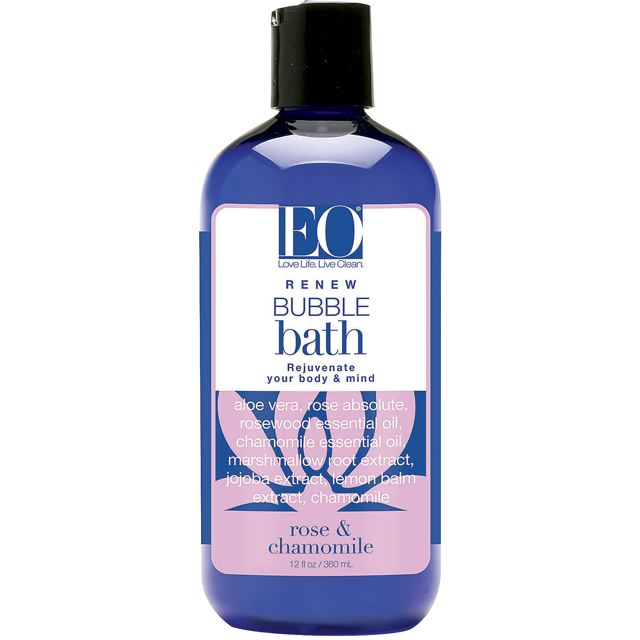 Photo Courtesy of EO Products
7. The Fabulous Beekman Boys are back. Yay! This time with a gorgeous cookbook titled The Beekman 1802 Heirloom Cookbook. If you haven't read Josh Kilmer-Purcell's last book, The Bucolic Plague, about a drag queen turned goat farmer who purchases a 200 year-old farm in upstate New York with his partner Dr. Brent Ridge, you're missing out on a campy, hilarious adventure in nature by two ex-Manhattanites. Now, the Beekman Boys share cherished and irreplaceable recipes that have been handed down through generations and encourage the reader to make these recipes part of their own family traditions. Some examples: broccoli cheddar soup, sweet potato pie, buttery peach cake, meatloaf burgers and bourbon-soaked turkey. As Kilmer-Purcell quips, "We use the word fabulous a little tongue-in-cheek but we think farming and knowing where your food comes from truly is fabulous." Find the book at your local independent bookstore. Price: $25.00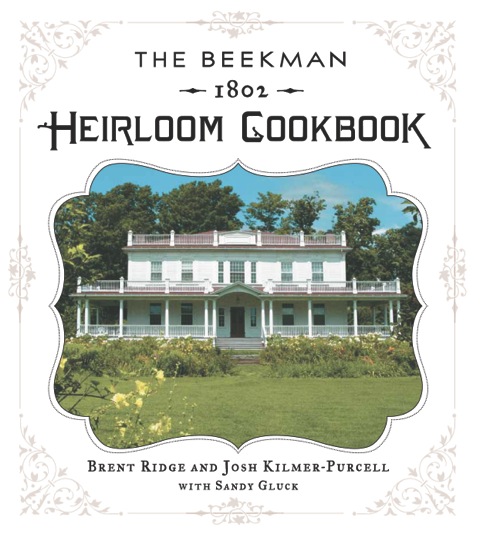 Photo courtesy of Josh Kilmer-Purcell & Annie Spiegelman
8. When I moved into my house, I was determined to compete with the suburban lots of my neighbors who enjoy gnomes, trolls, pink pelicans and plastic reindeer on their lawns year round. Not that there's anything wrong with that... But I was looking for a more natural haven, less populated by man-made animals! Luckily I soon found Annie's Annuals Nursery. Nursery owner, Annie Hayes was passionate about a gardening hobby that now has become a 2 1/2 acre "growing" nursery in Richmond, Calif. The nursery has a large variety of gorgeous cottage style, native, heirloom annuals and perennials that will thrive around the country, not just in California. I highly recommend that native plants be a big part of your backyard landscape because most are drought tolerant, need minimal maintenance and all of them will attract native birds, butterflies and beneficial insects.
Buy a giftcard so the garden-geek in your life can order some plants for themselves in early 2012. As a full-fledged geek, I promise you they will LOVE this gift!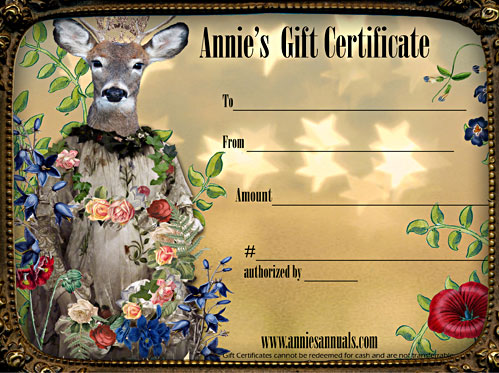 Photo courtesy of www.dirtdiva.com
9. Somebody give these New Yorkers a hand. The Hudson Valley Seed Library is a community of farmers, gardeners and artists who grow organic, heirloom seeds and package them in the most beautiful seed packs. See, even New Yorkers can do GOOD. Who knew? Purchase a few seed packs or become a member for $25 plus shipping and receive 10 free packs of seed. For more seedy stuff, visit their website at www.seedlibrary.org.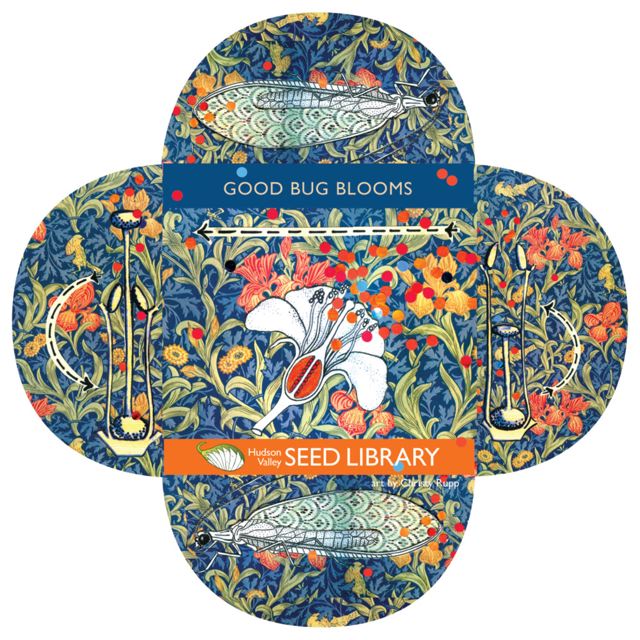 Photo courtesy of Hudson Valley Seed Library
10. Only one planet in all the galaxies of the known universe has a living breathing skin called dirt. Here on earth, for 2 million years, humans have used dirt to grow their food for survival. If we don't take care of the soil, our future is condemned. We can't survive on Twinkies alone. (But it sure would be fun... for an hour or so.) Dirt! The Movie by filmmakers Gene Rosow and Bill Benenson is a film based on the book, Dirt: The Ecstatic Skin of the Earth, by William Bryant Logan. The book and film both propose we renew our faith in soil as a living, breathing matrix of all life and a source of our spiritual regeneration, as well as our physical survival as a species. This is hard to wrap your head around especially if you're from New York City, like yours truly, but that's why you must see this film! In it more than 25 renowned global visionaries come together to share their wisdom on repairing this precious natural resource. This inspiring documentary is beautifully narrated by Jamie Lee Curtis. A must-see for science classes or for anyone who likes to eat food. Order a copy at www.dirtthemovie.org.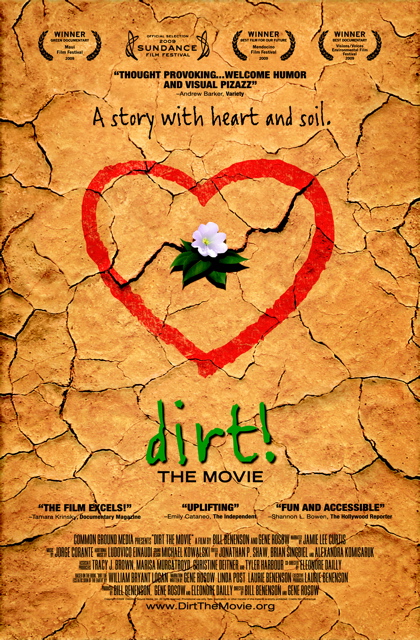 Photo courtesy of Dirt! The Movie and www.dirtdiva.com
11. Who wouldn't love a succulent orb? Created in Santa Cruz, California, these orbs can be made by taking cuttings of your favorite succulents and showing them off up in the air. From a mini-orb form priced at $14.99 to an extra large model for 74.99, you can create your own green masterpiece. A package of an assortment of 100 succulent cuttings for roughly $60.00 can be ordered at the same time. Order from www.diggardensnursery.com.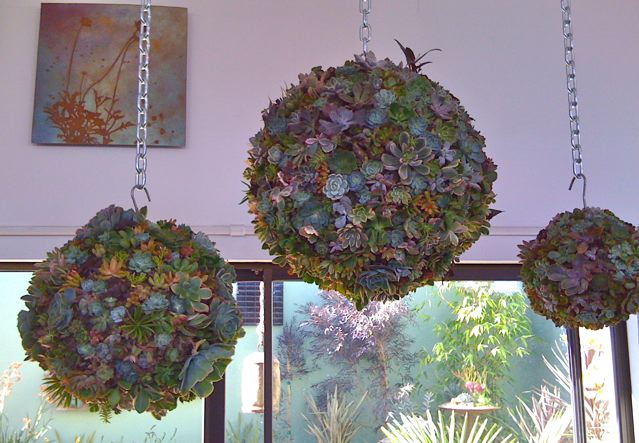 12. The Department of Agriculture Census shows that there has been an almost 30 percent increase in female-operated farms since 2002, a leap from the 13 percent growth in the five years previous. Fourteen percent of farms are now female-owned. Ann Adams and Liz Brensinger of Green Heron Tools decided to create tools that would help-a-sista in the field. Their 'Hergonomic' tools are designed to be easier, safer, more comfortable and more effective for women. The newest product from this woman-owned company is the HERS shovel which is sourced in the U.S.A. with a blade made of recycled steel and a handle made from "Appalachian Hardwood Verified Sustainable." This is a lighter weight shovel with a wide handle and a sharp blade that will put a smile on the face of any Farmer Jane. Price: $57.99 at www.greenherontools.com.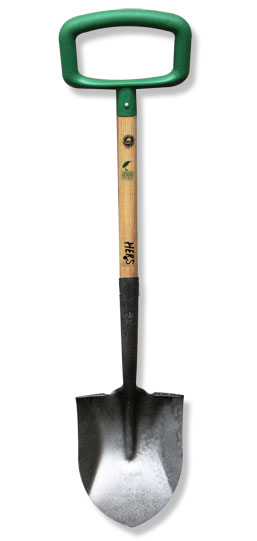 Photo courtesy of www.greenherontools.com
Send fancy holiday gifts to Annie at www.dirtdiva.com