By Deborah Lindquist
The holidays are here. And figuring out how to dress for every occasion -- be it the office party or the after-hours bash -- can be baffling. In an effort to look beautiful and be eco-conscious, I'd like to suggest some makeover tips for the season. I would bet that there are items in your wardrobe that transition from summer to winter to holiday quite nicely. Perhaps with a bit of a makeover of their own?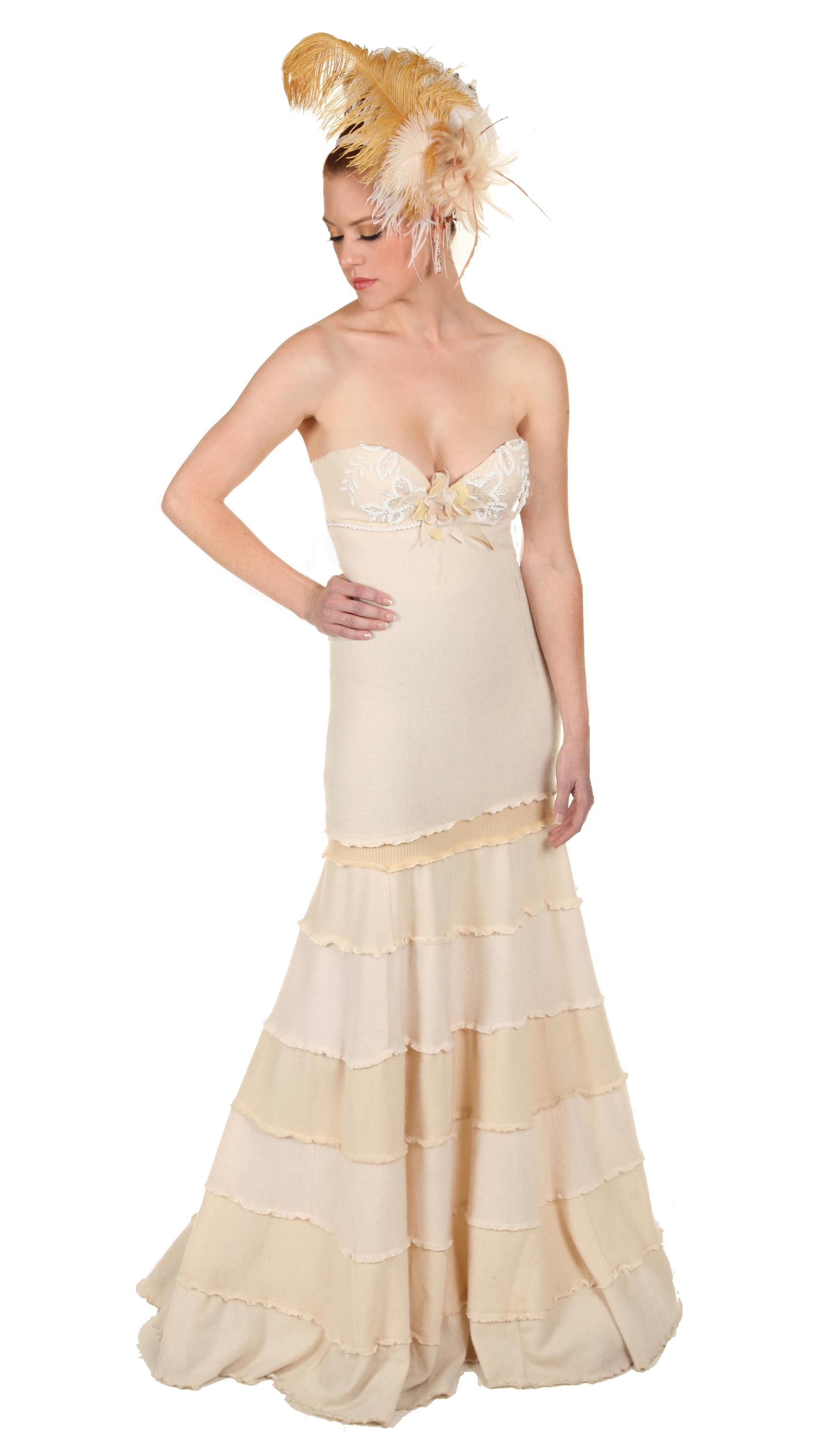 Reinvent your cashmere.
You might know that cashmere "reincarnation" is a passion of mine. I happen to live in Los Angeles, where there are fewer real seasons than I was used to growing up in Minnesota and then living for many years in New York City. I have to say that it confuses me sometimes. But no matter where you live, you'll look great -- and stay warm -- slipping into some cashmere this season.
I've devised 3 DIY (design it yourself) look books that will walk you through the process of redesigning your own cashmere sweater. You can use your own sweater, or mine from my vast selection of colors and shapes. You could design a dog sweater (because we love them and they get cold too, as long as they are not too big, then we have to talk!), your mini-me kid's sweater, one for your husband/lover, or, more importantly, one of your own, since you're organizing the whole thing anyway. A woman who looks and feels beautiful is a beautiful thing to behold.
Slide into a beaded bustier.
I love the idea of something sparkly or beaded for the holidays. There is so much less light since the sun goes down early, and the candlelight reflects both your skin tone and couture in such a magical way. I especially love bustiers. Not only do they nip in your waist and push up the "girls," but they impose good posture which always makes a woman feel and look more beautiful. With beading, feathers, appliqués, lace -- whatever you choose -- bustiers are a great starting point for an outfit. Pair them with a long skirt or wide-legged trousers for a your ultimate holiday effect.
Toss on a shrug.
It's the holidays, people love you, and that's why you're invited. Shrugs cover your shoulders, arms, and your upper back but give you plenty of ability to hug away -- maybe even dance! They are a great addition to your wardrobe, not fussy, and you can feel comfortable while keeping warm. They are also transitional, and go from office to dinner date to late-night champagne quite easily.
Flirt with feathers.
Simply put, feathers are fun. An appliqued sweater mixed with a feathered mini is casual but dressy at the same time. I love the softness and sensual movement of feathers on a skirt -- perfect for a not-so-dressy holiday get-together. Or add feathers to a bustier. The softness of the feathers feels so warm and luxurious against your skin and instantly makes you feel more glam for a dressier evening out with someone special. Just add strappy sandals and you're good to go!
Add some color to your life.
Do you notice how pretty your face looks when you wear a pinkish or peachish tone? It's almost like wearing Nars blush in Orgasm on your face. (But you could do that, too.)
I know you might think that you should wear black for the holidays since its sleek -- or even red and green (a complimentary combination on the color wheel but not maybe not so complimentary to our own personal skin tone). Instead, I suggest that you add a bit of color to your holiday wardrobe. What color brings out your eyes, skin tone, or hair? Experiment with this idea -- and try a scarf, beret, or gloves in any other color than you would normally choose. 'Tis the season!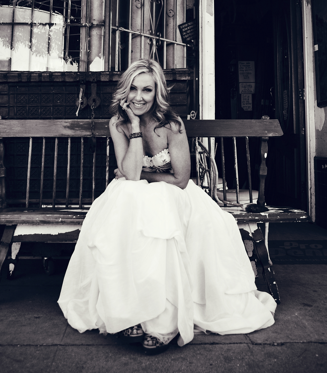 As one of American's most sought after environmentally conscious designers, Deborah Lindquist creates exquisite apparel out of a mix of "reincarnated" and new Earth-friendly fabrics, such as cashmere, hemp, and bamboo. Lindquist's avant-garde apparel has been showcased in numerous publications including Elle, In Style, Lucky, WWD, Vibe, People, Brides, and Maxim. You can also catch her one-of-a-kind pieces during episodes of Lifetime's "How to Look Good Naked" and Access Hollywood's "Hollywood Green." She has dressed trendsetters such as Rhianna, Pink, Christina Aguilera, Jessica Simpson, Paris Hilton, Keisha Cole, and Jessica Alba. Check out her designs at deborahlindquist.com and read her blog on Red Room.