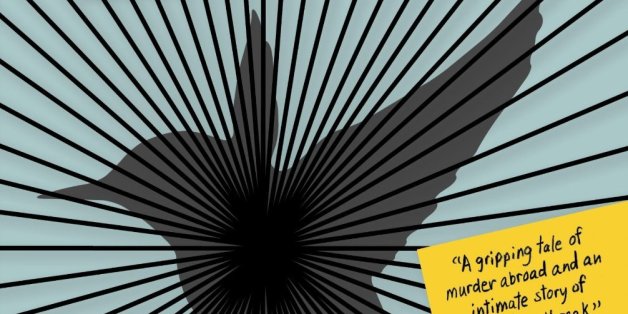 "Cartwheel: A Novel" by Jennifer DuBois
Random House, $26.00
Published September 24, 2013
What is it about?
DuBois was greatly inspired by the Amanda Knox case. The storyline very closely follows the Knox case. A young, pretty study abroad student is accused of murdering her young, pretty roommate. Her "boyfriend" is alleged to have maybe been involved. Each chapter is told from a different perspective, so the reader meets Lily's (the accused's) father, Lily, and the male friend within the first few chapters.
Why are we talking about it?
Our friends had been recommending we read this book, telling us that it was a smart, literary thriller.
Who wrote it?
Jennifer duBois is the author of "A Partial History of Lost Causes," which was a finalist for the PEN/Hemingway Award for Debut Fiction and won both the California Book Award for First Fiction and the Northern California Book Award for Fiction.
Who will read it?
Fans of thrillers/mysteries/suspense, fans of Gillian Flynn's "Gone Girl," and anyone who is really interested in the Amanda Knox case.
What do the reviewers say?
Publishers Weekly: "While muddying the waters of right and wrong is almost always a valiant cause in literature, this novel reads more like an intellectual exercise in examining all the different angles rather than an emotional engagement with human beings."
Entertainment Weekly: "...the emotional intelligence in Cartwheel is so sharp it's almost ruthless — a tabloid tragedy elevated to high art."
USA Today: "Written in a straightforward style, 'Cartwheel' can be harrowing. It has elements of a haunting page turner. But it's hard to separate genuine intrigue from salacious topicality— and fortuitous timing with Knox back in the news, announcing she won't return to Italy for an upcoming retrial."
Opening lines:
"Andrew's plane landed at EZE, as promised, at seven a.m. local time. Outside the window, the sun was a hideous orb, bleeding orange light through the wavering heat. Andrew was still woozy from his two Valiums and two glasses of wine, the bare minimum that he needed to fly these days--to anywhere, for anything, though especially for here, for this."
Notable passage:
"Lily's childhood had been, accordingly, criminally tedious: all happiness scrupulously prescreened, all sorrow decidedly offstage. She and Anna had coasted along, passively reactive to the most benign of benign stimuli: roller-skating parties, two trips to Disney World, craft projects at their school (which was a public school but was in a terrific neighborhood and thus tremendously well resourced)."