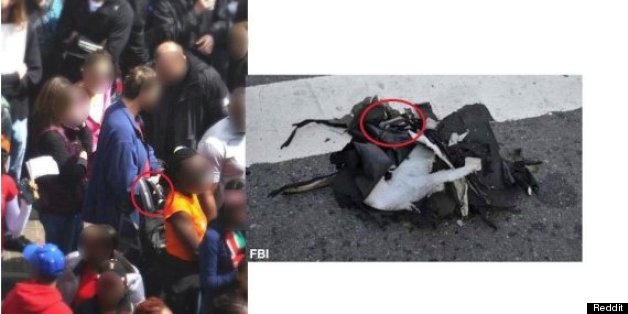 For now, Reddit has decided to be a little bit less horrible.
After facing harsh criticism on Gawker and Fast Company for starting a subreddit to find the Boston bomber, moderators of the group on Thursday threatened to permanently ban anyone posting the personal information of two persons who have been wrongly identified as the Boston bombers.
Later, on Thursday, after the FBI released photos of the two lead suspects in the case, the moderator announced that only photos of those two men could be shared on the subreddit. All others will be deleted, wrote oops777.
The controversial subreddit, "r/findbostonbomber," popped up on the site shortly after the bombs went off in Boston on Monday. It quickly filled with armchair detectives who took it upon themselves to post photos and try to identify those responsible for the recent bombings.
The photos started getting passed around online -- on Reddit, blogs and news sites. Ultimately, one photo ran on the New York Post's front page under the headline "BAG MEN," a pun on a slang term for criminals. It was then revealed that the two men pictured were not the ones authorities have identified.
Once one of the subreddit's moderators, oops777, realized what was happening he demanded that redditors stop posting information about these two men.
Oops777 wrote a post in the subreddit entitled: "The two Males that the media have claimed the FBI are looking for are local guys and appear to be innocent. PLEASE DO NOT POST ANY MORE ON THEM, ESPECIALLY LINKS TO NEWS SITES THAT IDENTIFIES THEM."
He continued: "Please report any posts regarding personal information on these two, they will be removed and the user will be permanently banned. All previous links to these two are being removed."
If people were, as the moderator says, releasing personal information about these men (a practice known as doxxing), that can be incredibly damaging and dangerous. When SendGrid's Adria Richards wrote a questionably tweet at a tech conference and caused a stir, eventually getting someone fired and being fired herself, her personal information was posted online. Richards was then threatened and attacked online.
Update: This story has been updated to reflect the FBI's release of the suspects' photos and subsequent limitations on the subreddit.