Shopping trips require comfy clothing. How else can you manage hours of schlepping and searching for the perfect pieces, right?
Wrong. Last night, fashion daredevil Alessandra Ambrosio broke the rules in a chic black-and-white ensemble.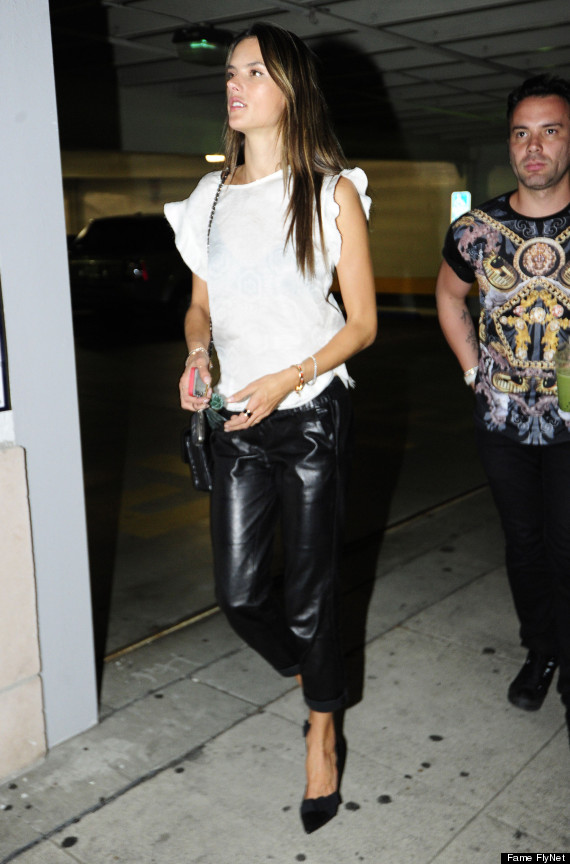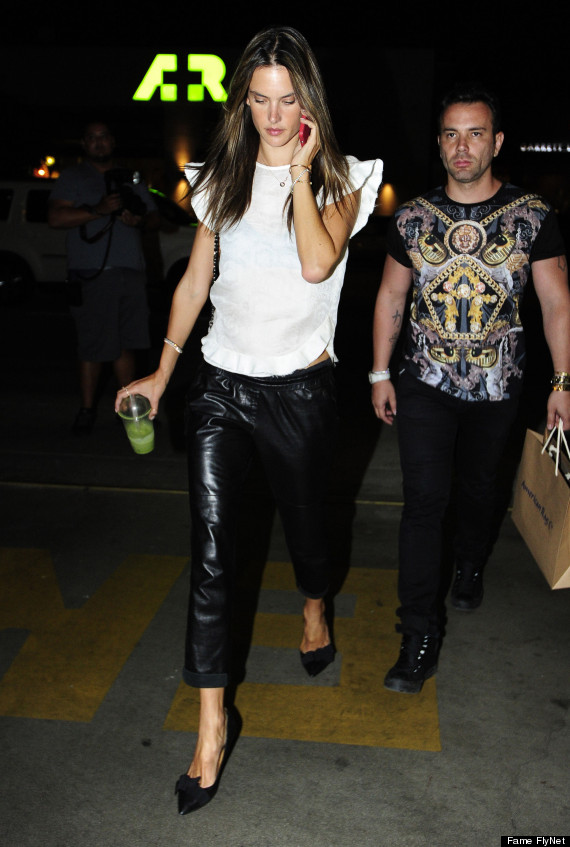 The Victoria's Secret model hit up West Hollywood store American Rag with stylist friend Matheus Mazzafera. The gorgeous mother of two paired baggy leather pants with a white lace top and black stilettos -- yes, high heels AND leather simply for retail therapy.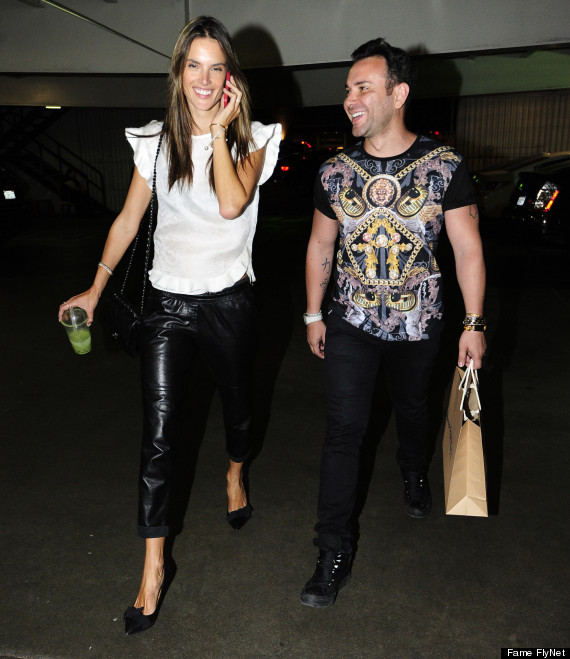 No word if the pants were inspired by Kanye. Still, the Brazilian beauty makes this dressy outfit appear effortless.
Tão bonita!