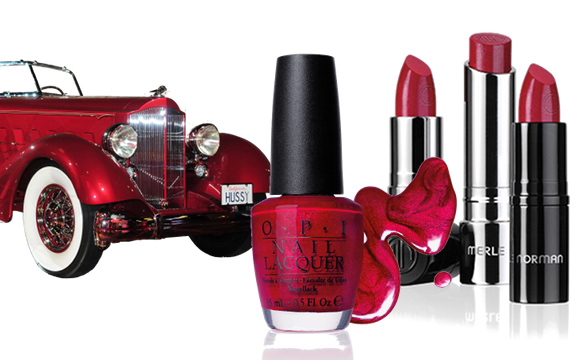 Merle Norman Lip and Nail Colors in "Hussy": The new collection was Inspired by the Merle Norman family's 1934 Packard LeBaron Sport Phaeton of the same name. These lip and nail colors recreate the car's custom paint job, a deep cherry red infused with magenta shimmer. The nail polish was created in partnership with O.P.I., and like the lip colors is manufactured here in the U.S.A. There is a downside -- Merle Norman doesn't do online sales. You'll have to go inside an actual store to score the shade. And if you'd like to see the car, it's on display at the Nethercutt Museum in Sylmar, CA.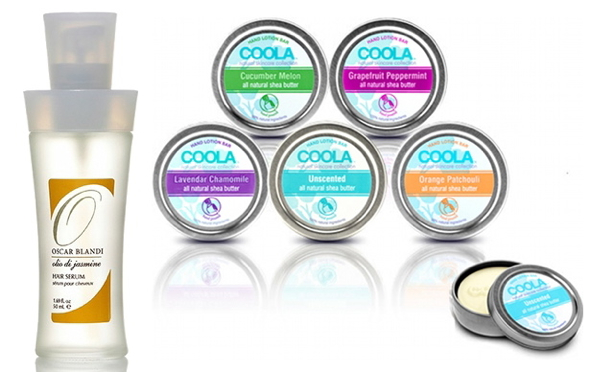 Oscar Blandi Jasmine Oil Serum: A few drops is all it takes to smooth my frizzy hair and add shine. True, it's not the only silicone-based serum on the market that can manage this. But it's the only one that smells so heavenly, thanks to the infusion of jasmine oil, which also fights frizz and gives hair a glossy sheen. I'd wear this stuff as a perfume if I could.
COOLA Hand and Body Lotion Bars: All natural. No wasteful packaging. No parabens, petroleums, or phthalates. No plastic. No guilt. I expected these solid lotion bars to be awful. They're now my hand cream of choice. The recyclable, reusable tin fits neatly in my purse. They're a solid bar, not a liquid, so they never spill and make a mess. But they warm quickly to the skin -- to use, I just rub them in my hands like a bar of soap. I find them to be a bit heavy for full-body use, but they're great for dry areas.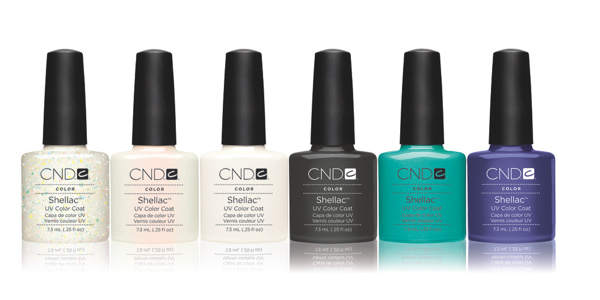 New CND Shellac colors: Okay, maybe not everlasting, but you can expect 2 or 3 weeks of wear with a Shellac manicure. This month CND introduced six new shades, adding more versatility to the core group of classic colors. The edgier of the new shades are "Hotski to Tchotchke," an electric teal, "Purple Purple," a shimmering bluish violet, and "Asphalt," a dark grey. French manicure fans will be happy to meet "Studio White," a sheer, soft white. But my personal favorite is "Zillionaire," a opalescent rainbow of flaky glitter in a clear base, made for layering over other colors.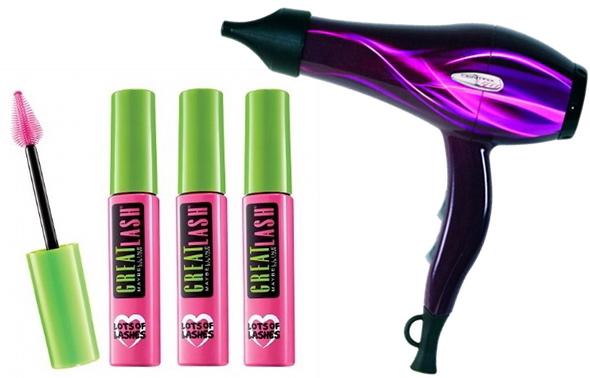 Maybelline Lots Of Lashes Mascara: Same formula as the cult favorite Great Lash mascara, but with a wee little cone-shaped brush designed to reach every last lash, including corner lashes, bottom lashes, even stubby lashes. Available in three shades.
Cricket Centrix 5000 Hair Dryer: This puppy blows up to 50 miles per hour, but is somehow quieter than my drugstore dryer. And with that kind of speed, I can easily dry my hair on the cold air settings - no heat damage, thank you.