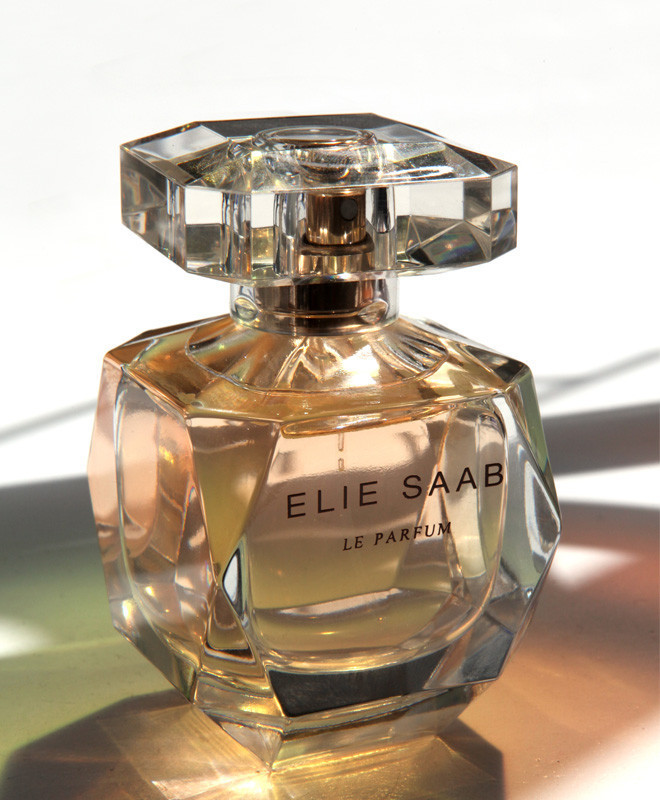 Photo: Bobby Doherty
With descriptions like "reflective" and "high-pitched" alongside equally hard-to-imagine ingredients like frozen morello cherry and floral woody chypre, fragrance reviews can be... a little hard to grasp. In our series, Top Notes, our editors road test new and classic perfumes, and report back about what they really thought. This week, we're wearing designer Elie Saab's new fragrance -- which is a blend subtle blend of orange blossom, jasmine and cedar.
--
Anya Strzemien, Editor-In-Chief, Stylelist, Stylelist Home, Huffington Post Style
What were your initial thoughts of the fragrance?
Delicious! And strong. As someone who rarely wears perfume, even one spritz on the wrist takes some getting used to. My worst fear is being that person who's wearing way too much perfume. How does that happen by the way? Do over-spritzers lose their sense of smell and proportion?
How did it smell when your first sprayed it on?
Like a cross between a bakery and flower shop, with hints of vanilla and florals.
How did it change throughout the day?
Within an hour the smell was less intense and just a faint trace. Every time my hands were near my face it was nice to be reminded that I was wearing perfume.
Does it seem more appropriate for day or night -- or both?
Day. It's cheerful and light.
Does this scent seem fitting for fall? Or better for warmer temperatures?
It makes me think of spring, but I wear white shoes after Labor Day, so I wouldn't exactly hesitate to wear this fragrance in winter.
How does it compare to other fragrances you've worn?
It's lighter. I don't often wear perfume, but when I have it's been bold, heavy scents like Clinique Beautiful or Chanel No. 5.
Did it remind you of anything -- a person, place, memory?
All perfume reminds me of my mother getting ready to go to work when I was a kid. Spritzing herself was always the last thing she did before grabbing her bag and walking out the door, so she left a fragrant trail behind her.
After wearing it for a week, how do you feel about it now?
I'm really enjoying it and will probably wear it on a regular basis.
What did your friends think of they way it smelled?
My boyfriend requested that I go back to wearing perfume "once in a while" so I think that's an endorsement.
Will you continue to wear this fragrance?
After a few days of wearing it, yes. For me, perfumes are more about the memory and familiarity it evokes than the scent itself, so the more I wear this scent the more I'm likely to keep wearing it. Very profound, I know!