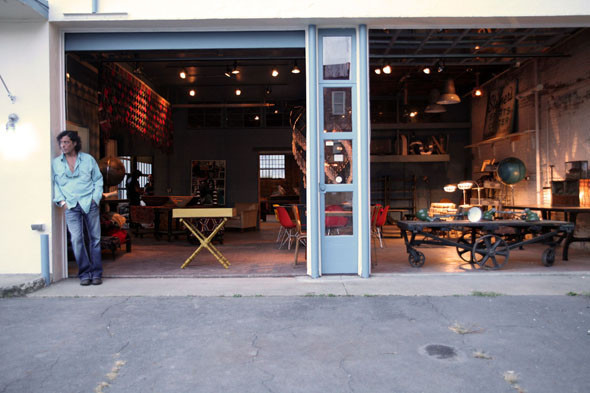 Michael Davis is one of those architects whose work should become an adjective. As in: "That amazing renovation is so Davis." He's mastered the lived-in, warm, perfectly broken-in look through incredibly well-chosen materials. Everything he chooses not only has a patina but a backstory. That reclaimed wood floor? It could be from a 19th century farmhouse.
With an incredible eye for salvage, it didn't surprise us when Davis opened a home interiors showroom filled with finds from near and far. But the location of the showroom, named 3FortySeven? Definitely a surprise. It's housed in a renovated gas station from the 1930s, located in the gorgeous town of Hudson, NY. It almost goes without saying that the renovation was by...Michael Davis Architects & Interiors.
Here's a look inside the amazing space.
All photos by Giovanni di Mola.