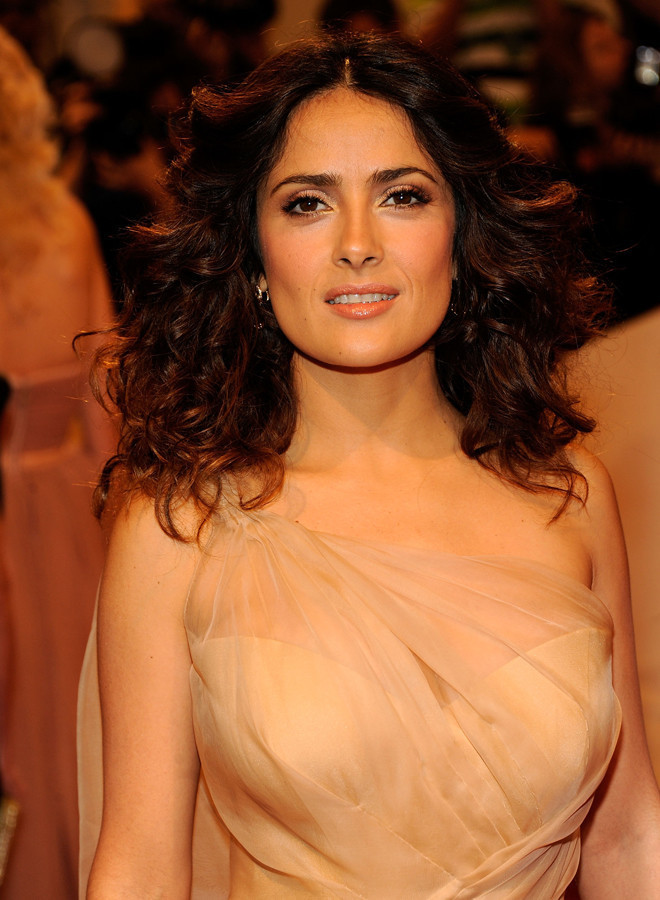 Photo: Getty Images
Salma Hayek's new skincare, haircare and makeup line, Nuance -- which debuts at CVS stores this month -- is extensive to say the least. And with over 100 different products, a little overwhelming. That was until we met with Hayek recently to walk through the line and discovered why she was so passionate about creating it in the first place.
Hayek (who has been the face of Avon and Revlon in the past) was very much involved in the creation of her products. The line, she says, has actually been in the works for twenty years: It was a dream of her Mexican grandmother, who was always making creams and tinctures with local healing herbs. "She started studying all these indigenous plants, and would get all her information from the witch doctors in Oaxaca," says Hayek. The actress has applied this same philosophy to her line, sourcing ingredients native to her homeland -- specifically tepezcohuite (a plant that has been used on burn victims for centuries), which is seen throughout the line. "It's like this miracle," says Hayek. "It regenerates cells really fast." And in response to why she decided to partner with drugstore chain CVS: "I didn't want to do a high-end line because my most precious ingredients are not expensive," she says. "It's not gold. Or caviar. But I'm sure it's not better than tepezcohuite. It doesn't have to be expensive to be good."
The line -- which Hayek admits wasn't always going to be this big -- includes everything from eyeshadow quads to moisturizing body scrubs to anti-aging eye creams. When Hayek was asked to choose a stand-out product from the line, the actress just couldn't wrap her head around the idea. "I didn't understand the concept of a hero product," says Hayek. "To me every single product had to be a hero, if not why make it?"
While Hayek revealed that she had previously bought $700 creams, she was always frustrated when they didn't actually work. This line, Hayek explained, is for every woman. "I don't think good quality products should be a luxury, it should be a right!" she says. "It's the way we reinvent and decorate and celebrate ourselves, it's a ritual we've been doing forever."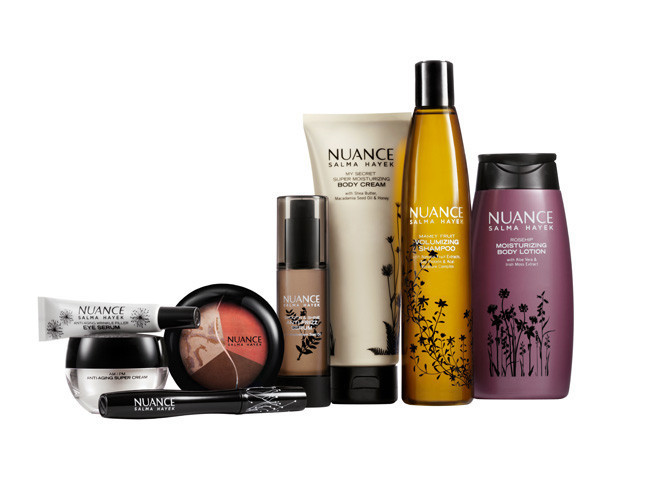 Courtesy Photo