Believe it or not, this isn't the first time New York has been faced with a potentially menacing hurricane.
Perhaps eerily enough, many are drawing a comparison between Irene and the Long Island Hurricane of 1821, another storm that made landfall in North Carolina and traveled up the coast. Only one other hurricane is known to have directly hit New York City in modern times, a category 1 hurricane in 1893.
Hopefully, Irene won't hit New York quite as hard as 1821's behemoth.
From the NY Office Of Emergency Management:
1821 HURRICANE
Reaching the City on September 3, 1821, the storm was one of the only hurricanes believed to have passed directly over parts of modern New York City. The tide rose 13 feet in one hour and inundated wharves, causing the East River to converge into the Hudson River across lower Manhattan as far north as Canal Street. However, few deaths were attributed to the storm because flooding was concentrated in neighborhoods with far fewer homes than exist today.
While the paths look very similar, it should be noted that the 1821 hurricane may have been far more intense than Irene may be. Research suggests that the historic hurricane would have been either a category 3 or 4 when it made landfall in New Jersey, with high winds around 135 mph. By the time it hits New York, Irene will likely be a category 1.
You can compare the paths of these two storms below.
The Path Of The 1821 Hurricane: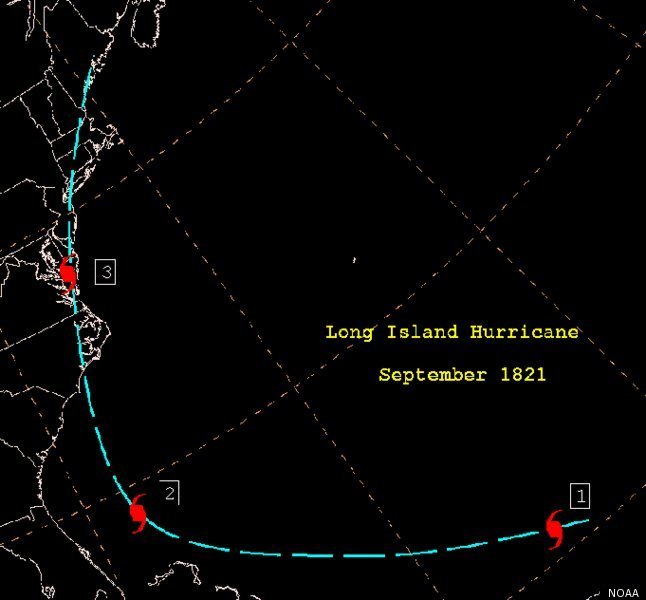 Irene's Path Thus Far: