From ART BEAUTY LIFE blog.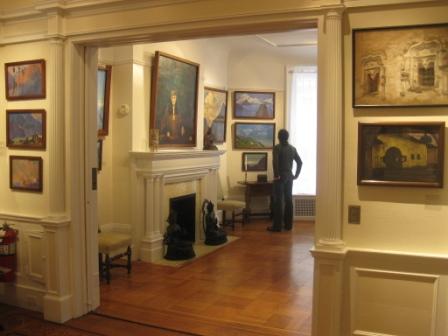 Inside of the Nicholas Roerich Museum (photo by Misha Lyuve)
Some place on 107th Street in New York City there is a small cottage that feels more like a cozy living space than a traditional museum. It is dedicated to the work of Nicholas Roerich (1874-1947), a famous Russian painter, philosopher, writer, traveler, and public figure, who left behind over 7000 paintings and 30 literary works among other contributions.
While extensively traveling in Russia, Roerich observed how ancient monuments, churches and other historic objects were much neglected and saw a need to have cultural treasures protected in an organized way. It took him many years and continents, but in 1935 this idea was realized in the Roerich pact, a treaty among pan-American countries that used a flag (Banner of Peace) to mark the protected historic monuments, especially during war times. The treaty is still in force.
Roerich and his family made very extensive expeditions through India, Bhutan, Tibet, China and Mongolia. Looking 100 years back, when there were no planes, paved roads, fleece or Goretex, nothing could stop these people from following their calling to visit far lands to explore them, to learn from them and share them with others. I guess I should stop complaining about the inconveniences of modern travel.
The works of Roerich are dreamy and rich, from saints to glorious mountain views to churches to nature, and full of meaning, story and spirit.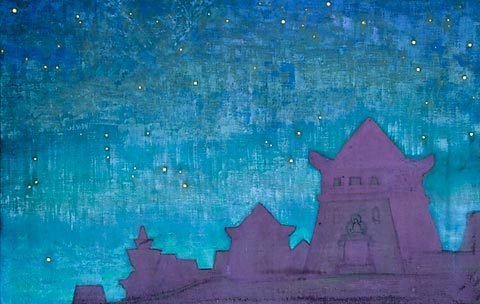 Silhouette. From "Sikkim" series. 1924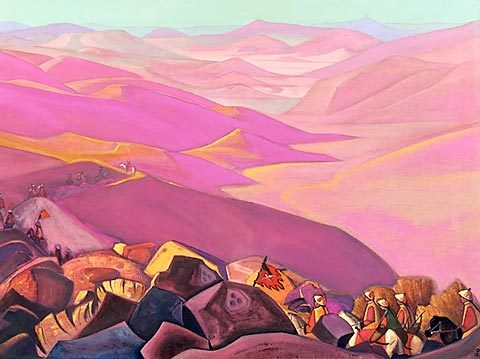 Mongolia. 1937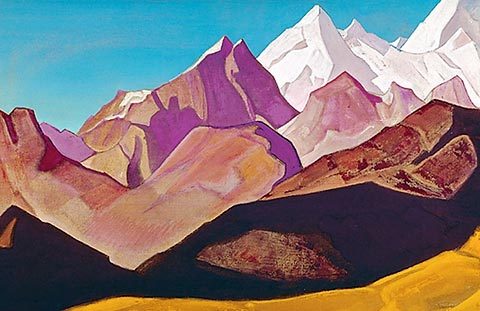 Himalayas. 1934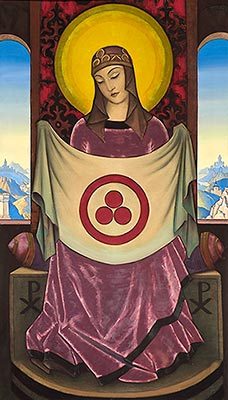 Madonna Oriflamma with Banner of Peace. 1932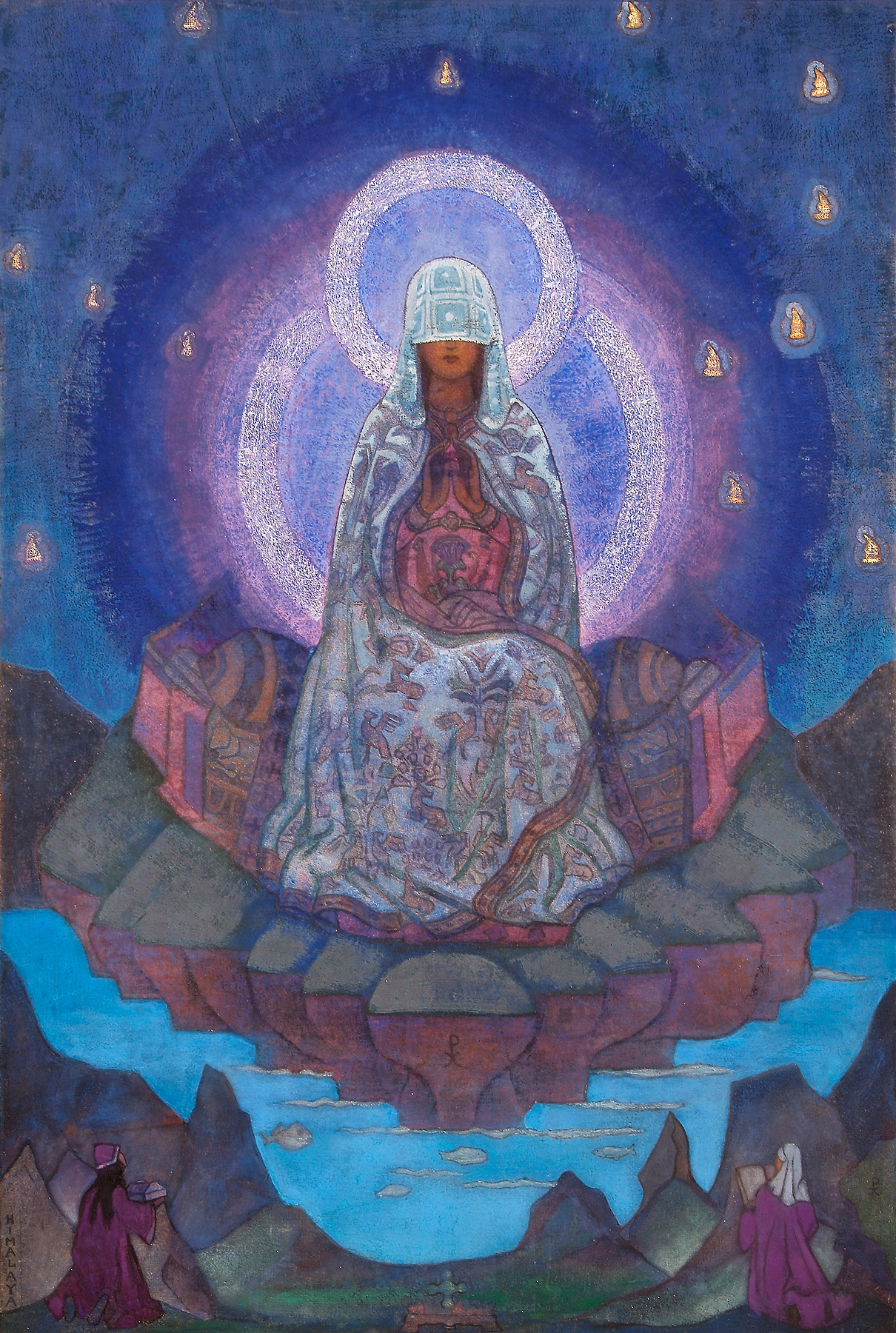 Mother of the World. 1930s
The photos courtesy of Nicholas Roerich Museum in New York City
Follow ART BEAUTY LIFE blog