ORANGE COUNTY, CA -- I spent Saturday morning at one of the world's best car museums, viewing a mind-blowing collection of classic automobiles from the 1930s -- arguably the modern era's high point of car design as art. These cars are owned by General William Lyon, an octogenarian renaissance man who has accumulated dozens of one-of-a-kind classics that are the automotive equivalent of Renoir, Pissaro, de Kooning, Rothko, you get the idea.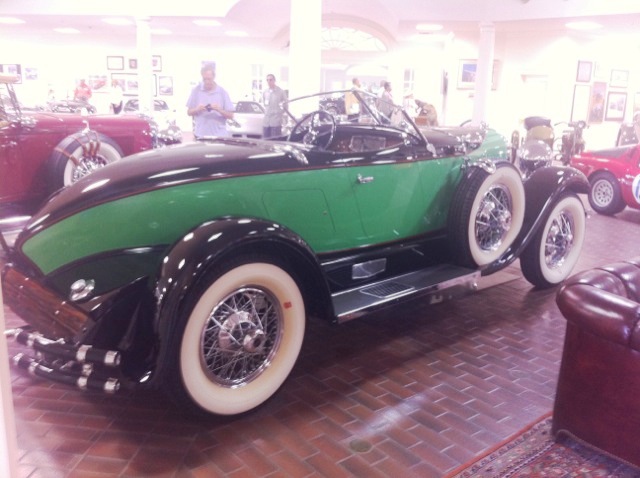 Photo Credits: Jennifer Schwab, SCGH
So what was a sustainable girl like me doing looking at some of the world's greatest Mercedes, Packard, Rolls Royce, Bugattis, Lincolns, Cadillacs, among many others? After all, aren't cars the antithesis of green?
Believe it or not, I don't buy into that at all. I studied at Art Center College of Design in Pasadena, probably the world's number one institution for training car designers. Looking at classic cars can be likened to viewing art in a museum. If you appreciate fine art, you can understand the appeal of legendary car design, especially the "French curves," mascots (otherwise known as hood ornaments), exotic materials, colors, shapes, angles, brightwork, not to mention the engines and their industrial chic.
On some level, preserving these rolling masterpieces is sustainability at a high level. Instead of finding their way to landfills, these cars have been restored, refurbished, repaired, recycled and reused over the years to keep them in the mostly pristine condition they are found in today. Admittedly, they are polluters of the worst kind since they pre-date catalytic converters and computerized fuel injection. They also usually get lousy fuel economy, as gas was a nickel a gallon when these cars prowled the few roads of America, which was before the modern national highway system was constructed. However, most collector cars of this ilk are driven less than 500 miles per year, if at all. Mostly they sit in public or private museums, starting up occasionally to be loaded onto a transporter to participate in "concours d'elegance" which are venues where they compete for prizes and give the general public a chance to view these treasures.
I will also admit to owning classic cars and participating in this hobby with my husband. In fact, we drove our 1936 Rolls Royce Phantom III Barker Coupe (see photos) to see the Lyon Collection. It was a meeting of the Rolls Royce Owners Club, and seeing a parking lot filled with 40 Rolls and Bentley automobiles (referred to by the cognoscenti as PMCs, or, "Proper Motor Cars") was visually pleasing indeed. Don't get the idea this hobby is only for the elite. While overall it is rather expensive, there are newer models of Rolls and Bentley, for example, that can be had for anywhere from twenty to forty thousand dollars and are considered collectible. And unlike some stocks, mutual funds and the like, they will most likely hold their value as proven over the past several years.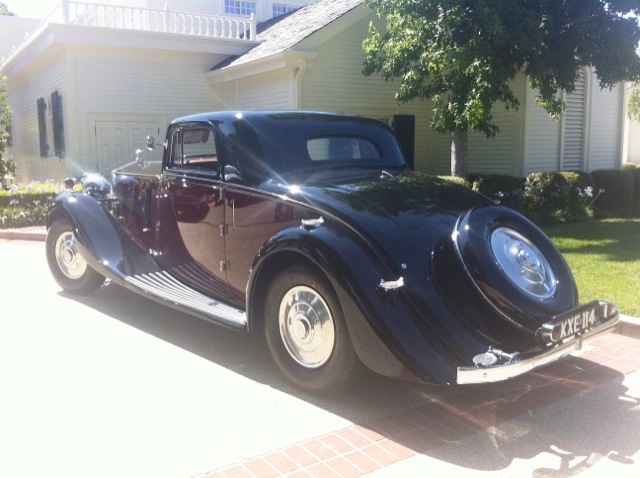 1936 Rolls Royce Phantom III Barker Coupe. Photo Credit: Jennifer Schwab, SCGH
So if you're looking for a hobby that combines sustainability's basic tenets, "reuse, repair, and recycle" with compelling aesthetics and plenty of interesting people and elegant events, you might want to think about the classic car world, as opposed to dismissing this as "anti-green."
I'd love to hear from any other green car collectors out there. As always, thanks for reading!
Follow Jennifer and Sierra Club Green Home on Facebook: http://www.facebook.com/SierraClubGreenHome