June 1st marks the opening of a new and different breed of dance festival at The Joyce Theater NYC. Gotham Arts Exchange kicks off the summer with the 2-week Gotham Dance Festival, a diversely layered program that showcases both emerging and nationally renowned choreographers.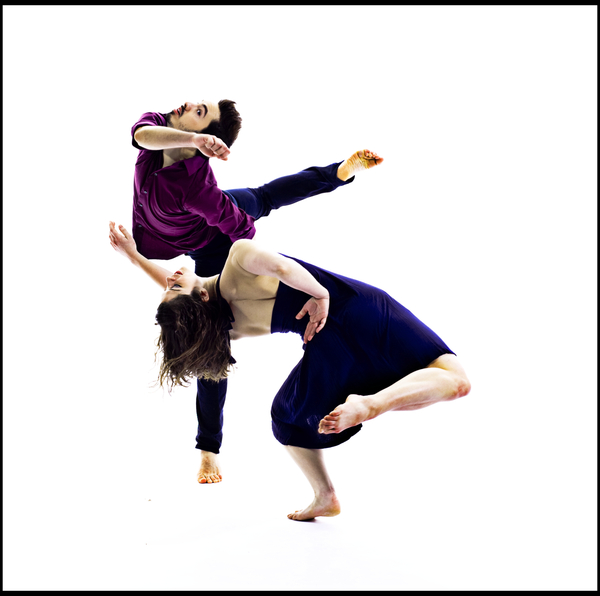 Photo courtesy of Skybetter and Associates
"This festival is long over due and it is filling a very important gap in the dance field," says Gotham Arts board member and founder of Zia Artists, Ken Maldonado. "There is no other performing arts model like it -- meaning, one that works to develop and promote artists to audiences and the performing arts community both locally and nationally."
The program contains something for everyone. Exhibiting work in evening performances are: Brian Brooks Moving Company (6.1, 6.3, & 6.5), Monica Bill Barnes & Company (6.2 & 6.4), Kate Weare Company (6.7, 6.9, & 6.11), and CorbinDances (6.8, 6.10 & 6.12). Emerging talents will perform in Summer Sampler Matinees. In the line up are: Kyle Abraham, Faye Driscoll, Gregory Dolbashian, (6.4 & 6.5) and Julian Barnett, Ashleigh Leite, and Sydney Skybetter (6.11 & 6.12).
By conducting Gotham Dance Festival at The Joyce Theater, Gotham Arts is able to highlight these particular artists, who are being exposed to a wider range of audiences on The Joyce's internationally renowned stage. "It is important that this new model succeed," Maldonado remarks. He doesn't hesitate to be direct, adding, "and for that to happen, we need everyone to participate by purchasing tickets and attending the festival."

According to the Gotham Arts Exchange website, the idea behind this organization is to "pool" the resources of many individual artists and companies together. This affords the many aspects of running a non-profit corporation, that are vital to the infrastructure of a dance company, to more artists. Gotham Arts Exchange is designed to provide administrative, management, fundraising, insurance, booking and fiscal sponsorship services for individual dance artists and dance companies. With this festival at the Joyce, Gotham Arts is taking its commitment to dance artists a step further.
Brian Brooks, founder of Brian Brooks Moving Company stated, "Our first production at The Joyce is the result of many individuals and organizations working in tandem for many years. As a choreographer, I'm curious about the expectations of audiences in a venue like this, and of how our work will be perceived within this frame." Smiling, he adds, "I'm also praying that our set doesn't clash with their iconic carpet."
Participating artists now have more opportunities than ever to facilitate the success of such a festival through technological interventions such as social media promotion. As featured artist Sydney Skybetter of skybetter and associates noted, "there is a responsibility that comes along with this Joyce showcase." Excitement about the festival ignites a simultaneous sense of urgency, and artists like Skybetter are compelled to find creative ways to engage more people through the resources at hand. Artist websites, Facebook pages, and twitter feeds abound with mounting excitement around this event.
Choreographers are approaching their time in this venue in unique ways. While Skybetter has chosen to create a new work, Temporary Matters, Faye Driscoll will share a new duet that explores the male/female duet as an archetypal dance form ripe with expectations.
Driscoll stated "The Joyce is a really fun venue for me to be working in. I don't typically deal with the formality of this type of proscenium stage but I actually think it's an excellent frame for this new work. Particularly because the work itself is playing with classical shapes, forced perspective and fitting oneself into 'frames' whether or not they fit."
Kate Weare also spoke of the challenge and excitement of participating in this endeavor.
"As an artist who's made intense, intimate dances for years, the Gotham Festival asked me to test my work in a much larger setting with broader audiences and national exposure. The effect has been wonderful; this spring my company balanced a packed spring touring season with the creation of our newest work, Garden, which we'll premiere at The Joyce."
All of the artists I spoke with shared one sentiment -- gratitude for this opportunity.
Said Monica Bill Barnes, "Ken Maldonado has created an incredible and much needed service to the dance community by bringing choreographers to The Joyce stage through Gotham Dance Festival. He is a wonderful advocate for dance, and I am so happy to be involved with this festival."
Reserve tickets here.
Read more about the festival and the artists here.