President Obama called on law makers to forget old divisive ways of doing business and become catalysts for the future in Wednesday's State of the Union address.
"For the challenges we face are bigger than party and bigger than politics," Obama said as he described this American moment -- a pivotal fork-in-the-road that will either usher in an era of blossoming innovation, or cement our creative decline.
Malia Cohen is the kind of new generation public servant who is vital to the president's vision. Newly elected to the San Francisco Board of Supervisors, she's a dedicated bridge-builder, who has friends on all sides of the political spectrum and focuses on the human face of an issue, not the political one.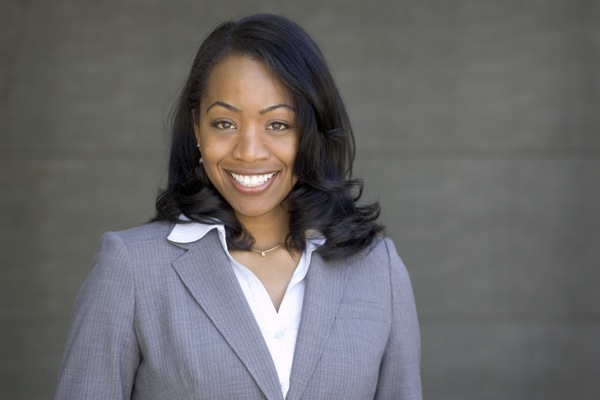 "It's not about politics and especially not about ideology. People just want the truth. They want you to listen and follow through. If you're going to be late or if you can't deliver something tell them; but if you promise something you better bring it."
Cohen's district is a melting pot of racial and ethnic diversity in desperate need of a unifying and relentless champion. Almost a symbolic microcosm for the woes of this American moment, District 10 is a paradox; suffering from bouts of poor health in both its physical and human capital with an unemployment rate of 25 percent and vexing crime epidemic, yet possessing a sense of grit and potential for development, job creation and green technology.
Talking to Superintendent Cohen, it's not difficult to imagine how this engaging and effervescent woman was able to build up momentum and garner a surprise win in a crowded field of 21 official candidates with no initial institutional support. Her zeal for her community and determination to rectify social inequalities is infectious and exciting, yet as a young, African-American woman, she admits that her candidacy was not taken seriously at first.
"When the field was forming, I felt dismissed. Even members of the African-American community told me I had to wait my turn and pay my dues. But that just lit my fire, especially since there was a man running who was even younger than me and no one said that to him!"
Instead of getting discouraged, Cohen took her experience campaigning for former Mayor Gavin Newsom and began fundraising. She knew that "numbers talk", and raised a large sum earning her respect and launching what she called a "snowball effect" where endorsements and support began to line up. On November 17, 2010 the statuesque 32-year-old declared victory and became the youngest person and only African-American elected to the San Francisco Board of Supervisors.
Natalia Brzezinski: The American people are anxious and worried about jobs, what are your ideas on job creation?
Malia Cohen: I believe small businesses are the heart and engine of our economy, both locally in San Francisco, and nationally. We need to stop penalizing them for growing. There's a fantastic Pizza Company in my district, which has been superbly successful and hired a lot locally. But the more they grow and hire, the higher their payroll taxes soar. It's a disincentive for job creation which we place directly on the shoulders of small business. It doesn't make sense and it has to change.
There seems to be a distrustful and occasionally schizophrenic relationship today between business and the American people. How do you think businesses and CEO's can be harnessed to help bring this country back to economic health?
Bridge-building is the core tenet to my career and a large part of who I am as a person. No one should be excluded from this enormous project that is building America's future. If we can put our concerns and ideas onto the table and be inclusive, I think businesspeople can really help get Americans back on their feet. If a businessperson starts a business in San Francisco, they should hire locally.
How do you think the election of President Barack Obama affected the conversation on race in this country?
It was undoubtedly a historic and ground-breaking event, but also one that inaccurately and widely touted an exaggerated narrative of a post-racial nation. Racism has not been eradicated. Race is with us and ingrained in our mentalities. Racism, sexism and even ageism permeate society, and we need to be comfortable with what that means. If anything, the election of President Obama seemed to bring a lot of conflicted feelings and even anger to the surface. I'm concerned about the tone and rhetoric being thrown around in the media and on TV. I'm even more concerned about racist policies and laws being proposed. Ultimately, there's not much of a difference between the Jim Crow laws imposed on African-Americans in the South and the immigration laws in Arizona. When we begin to see race as something positive and inclusive, not divisive, then I think our policies will begin to be more robust. "Don't ask, don't tell" is a great start, but the American people deserve more.
President Obama made 'community organizer' a household name in 2008. What did you learn from your days as a community organizer?

To relate deeply and be related to. By telling my personal story, how I was touched by crime or financial problems or foreclosure like my constituents are on a daily basis, allowed me to gain their trust and understanding. It taught me to be consistent with my message, to be responsive to a fault and to listen. In the end, it's all about sending a thank you note or following up on a concern, not about gender or race. It's about people and compassion.
When you walk out of City Hall on your last day as Superintendent, what will you want to have accomplished in order to feel like your tenure was a success?

I hope to see the Southeast part of the city more unified, and engaging in fruitful conversation with each other. There's a wealthy merchants association which literally sits on top of the hill and a merchants association on the bottom of the hill nestled amongst low-income housing, and the two associations never speak. I hope all of San Francisco can show compassion to those who need it, and I hope I can put a dent in the culture of crime.
Where do you see yourself in ten years?
Everything I've ever done in my life has been preparing for where I am right now so I haven't planned much after that. Scary, I know! But I do hope to be a leader and a driving force for change (yes, the c-word!). I want to open doors and lift as I climb. Educating and training women to run for public office is my passion, and I want to help create the future Pelosi's and Feinstein's of California.
What is your favorite thing to do in San Francisco?
Sleep, read and eat! San Francisco has the best restaurants in all price ranges. When you come out here I'm taking you and your little girl to the most delicious places, you'll never want to leave!
Editor's note: This post originally referred to the San Francisco Board of Supervisors as the San Francisco Board of Superintendents and has since been corrected.