About nine years ago, I was a college senior, struggling with what to do with my post-college life. I'd always had somewhat of an itch to be a writer, or at least try my hand at writing, but other than a few pale short stories and a navel-gazing attempt at a roman-a-clef, I hadn't written much. Then, as I imagine most fits of creativity stem from the same place, it took a combination of a spark of inspiration and boredom. I was sitting in a not-particularly inspiring class, when I had the idea for a story. A story that resonated with me.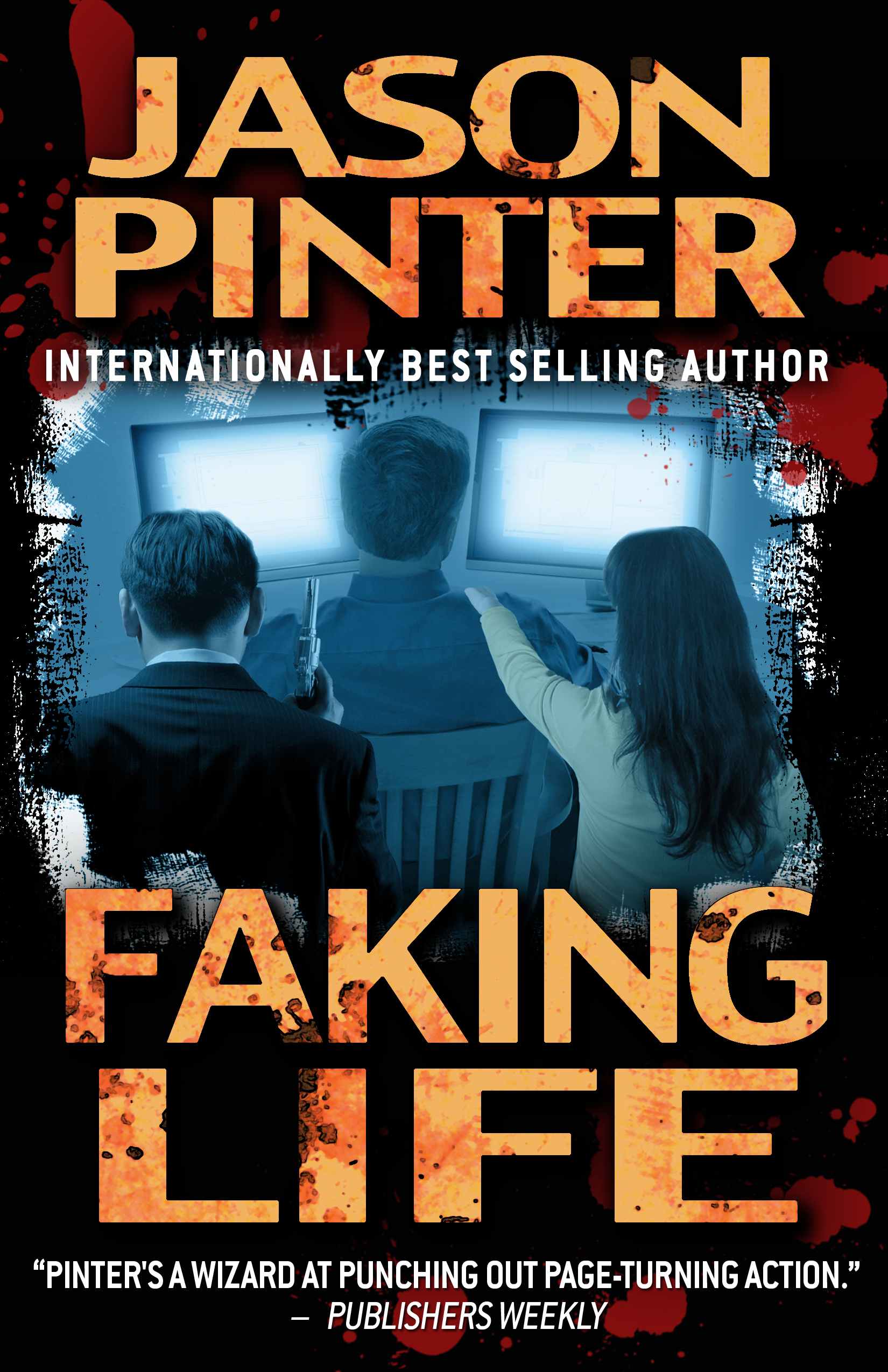 At its heart, it would be the story of a man, not totally different from me, who was trying to figure out what to do with his life. This man, John Gillis, was older, 30, had spent his life toiling behind the same bar, doing nothing but picking soggy tips off the countertops. John would try to discover his destiny through his own mind--specifically by writing a memoir to harness his thoughts. Then came the cherry bomb...
A literary agent would discover John's manuscript. A man desperate to reinvent his once-great career. He loves John's story--but that story needed more action. Romance. Danger. So this man, Nico Vanetti, sets out to manipulate John's life without him knowing it, to artificially create that drama that would skyrocket the asking price for John's still-in-the-works memoir. The greater the drama, the greater the risks, until Nico is willing to put his career--and John's life--in jeopardy. Throw in Nico's associate, an ambitious young woman who falls for John, and it torn between her feelings for him and her devotion to her boss, and I thought I had a pretty good story. I'd interned at a literary agency in college, knew a few folks in the industry, and set out trying to learn more.
When the book was complete, I managed to land a literary agent for this novel in 2003, at the time stintingly titled THE REAL LIFE MEMOIR OF JOHN GILLIS. We went through numerous drafts, then began submitting to publishers. There were a few close calls, but nobody made an offer. One editor offered to buy it--but only if I turned it into a chick lit novel and published it under a female pseudonym. I declined. Not exactly how I imagined my literary career beginning.
After numerous rejections, I shelved THE REAL LIFE MEMOIR OF JOHN GILLIS. I still loved the story, but needed to move on. I turned my attention to writing a new novel, a thriller, featuring a young newspaper reporter named Henry Parker. I thought of it as "The Fugitive" for a new generation. That book, THE MARK, went on to sell hundreds of thousands of copies worldwide, was nominated for several awards and was optioned for film. My career had begun.
Yet, in the back of my mind, I always had a fondness for John Gillis and his story. I didn't want to re-shop the book, but last year I began to toy with the idea of e-publishing it. I didn't really consider this book the 'evolution' of my career, but as something of an intriguing prologue. Having written five books in a series, this book wasn't what I wanted to be my first traditional 'stand alone' novel. I decided to publish through Diversion Books, and the process was invigorating. My vision for the cover was not only followed, but improved upon by a terrific designer. I was able to put together a marketing plan that I could implement myself, with help from the Diversion crew. I looked at the e-publication of this book, since retitled FAKING LIFE, as a cool experiment. I still have seven books under contract with traditional publishers, but getting this novel out into the world excited me beyond belief. I don't see myself forgoing print anytime soon--and I hope I don't have the need to--but something about this book just seemed to work for digital platforms at the current time. FAKING LIFE is the work of a young writer who had not mastered his craft yet, and after five books still has much to learn. I decided to price it at just $2.99, figuring it would give readers a chance to read the book on impulse, to decide for themselves whether this story still resonated, and if, despite its rough corner, still works in 2011.
At 31, I am now older than the character of John Gillis. I find that immensely amusing for some reason. Yet in the years since I wrote the book, the story seems to have grown more and more relevant. In the wake of numerous literary scandals, memoirists faking their life stories, reality being bended to suit the needs of the marketplace, I look at FAKING LIFE as something of a harbinger of what was yet to come. I started writing this book in 2002. Updated it in 2010/2011. And I hope you'll enjoy it whenever you read it.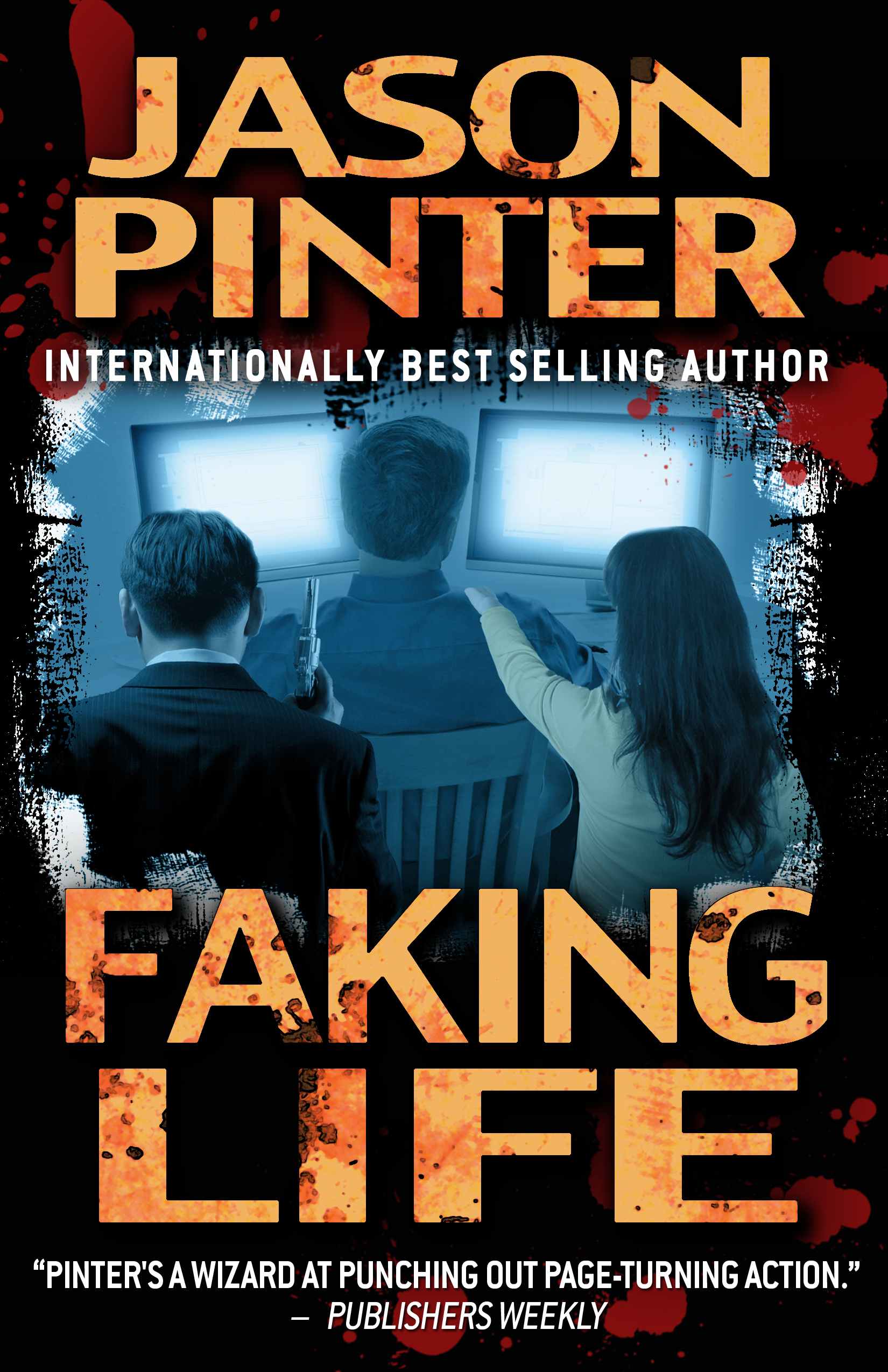 Buy FAKING LIFE on Amazon Kindle
More ebookstores to be added shortly
JASON PINTER is the bestselling author of five thriller novels (the most recent of which are The Fury and The Darkness), and is an agent with the Waxman Literary Agency. His first novel for young readers, Zeke Bartholomew: Superspy!, will be released in the summer of 2011. Visit him at www.jasonpinter.com or follow him on Twitter.