UPDATE: Here are a few new photos of what we teachers agreed to do if the kids broke last year's record.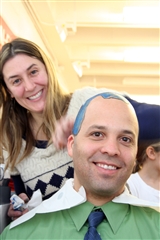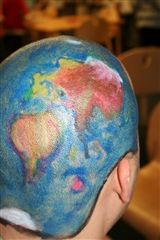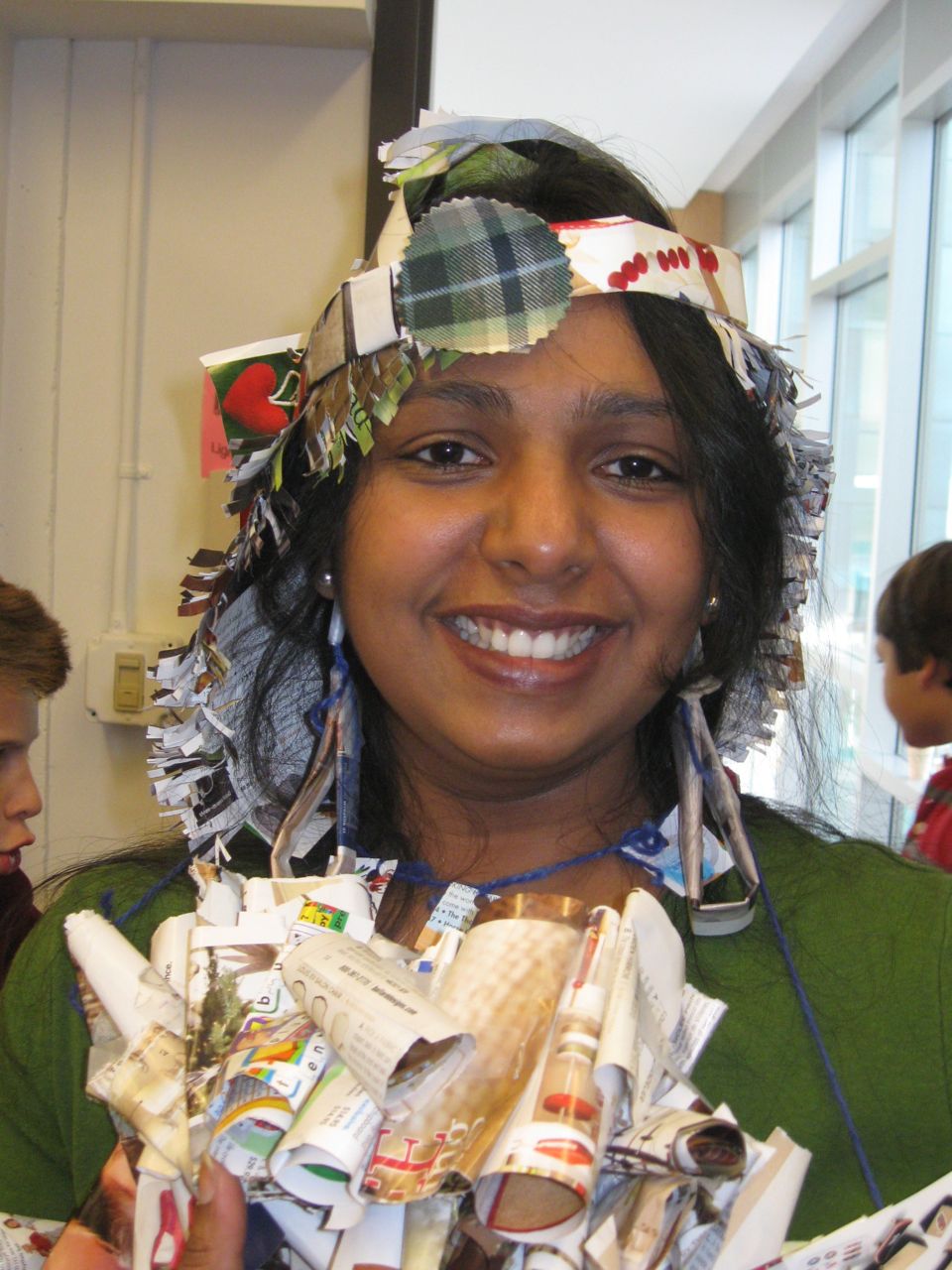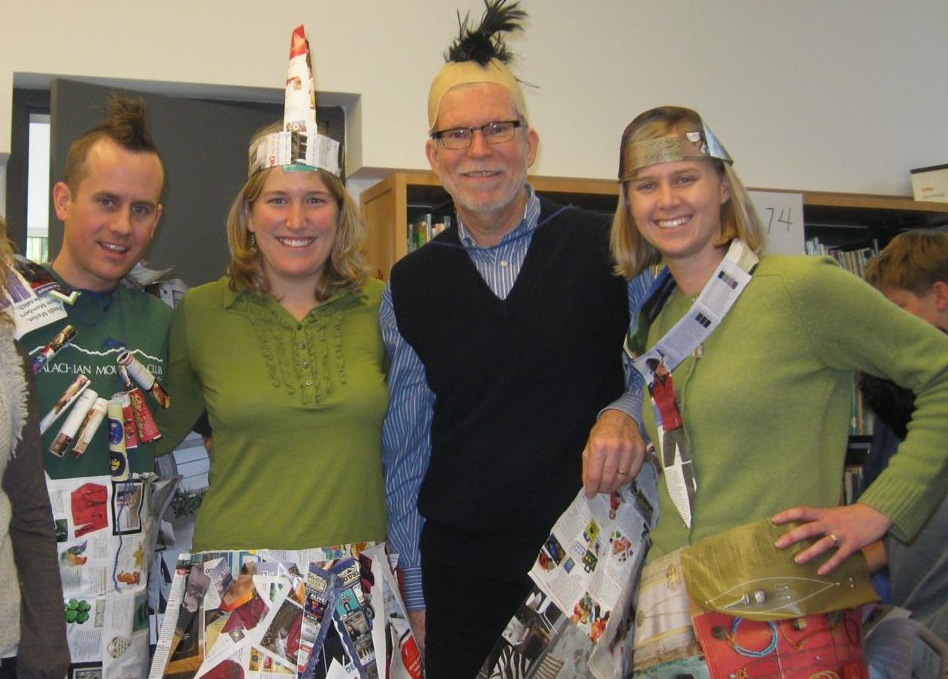 ___________________________________________
How do I write about this in a way that is believable? I keep asking myself that.
And part of me hesitates to share this at all. I don't want to deter others from joining my school's Catalog Canceling Challenge (a project in which kids collect, call, and cancel unwanted sales catalogs to save natural resources). If other teachers think these kinds of results are "normal," they might be intimidated. They might not join. My school's results this November are not normal -- they are freaky! And we want any group to join. Even if you only cancel 100 catalogs. That's wonderful! Any attempt, no matter how small, is welcome.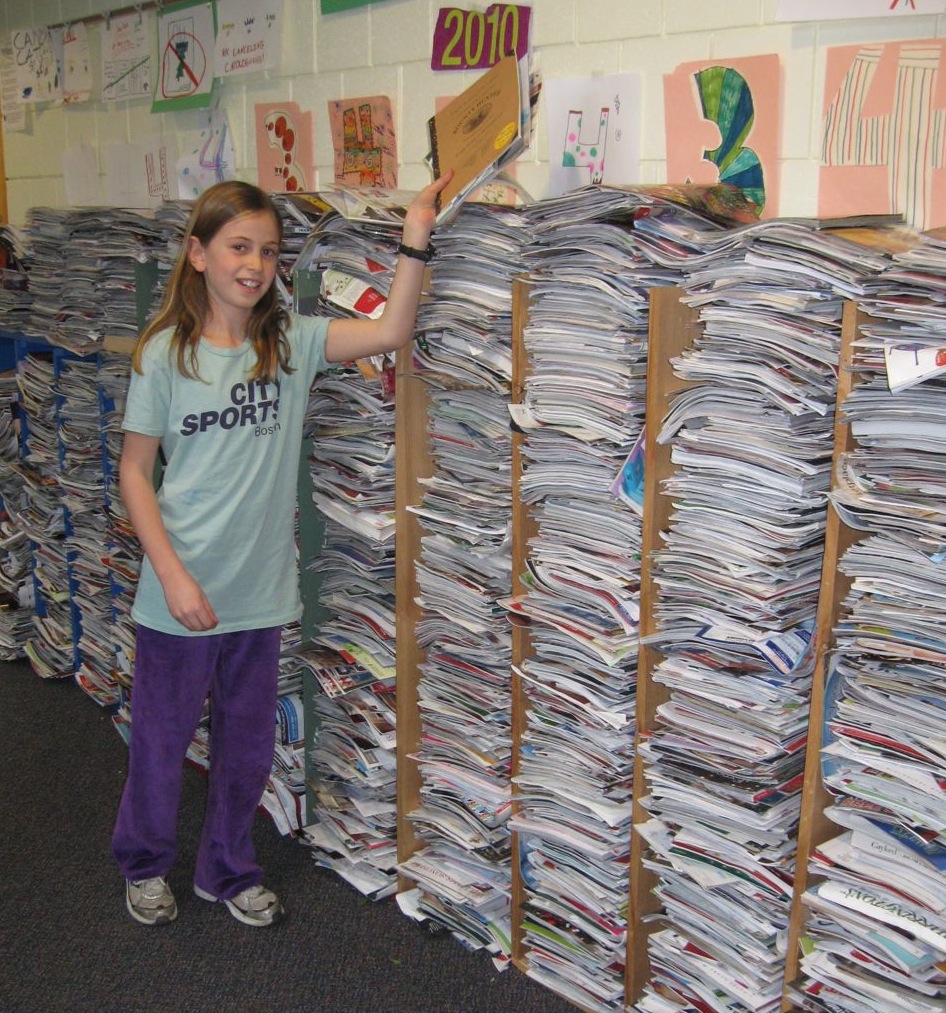 Now about my school's effort: the kids have gone catalog crazy. They're obsessed! Let me tell you what happened this past month. We got the kids pretty pumped up, you see. Maybe too pumped up.
Last year, they did some amazing things: two kids canceled over 500 catalogs each; the 168 3rd, 4th, and 5th graders canceled 4,466 catalogs at home. It was all very impressive -- great for the planet, great for mailboxes, great for learning, and fun, too.
This year, it went to a whole new level. We told them if they reached certain totals, we, their teachers, would have a green day: we'd wear clothes made of catalogs made by kids with help from our librarians; I'd shave a mo hawk; and finally, their principle would have his bald scalp painted into an Earth by an art teacher.
So the kids were definitely motivated. Plus, several wanted to break last year's record of 556 cancellations for a single student.
So what happened?
Three kids crushed the single student record! 4th graders Charlie and Charlotte each canceled 840 catalogs! 840! And 5th grader Becky canceled exactly 1,000 catalogs. Each catalog canceled was neatly logged into her 16 and 2/3 sheets of 60 lines. She put in hours and hours and showed up early and glowing on the last day with hundreds of pounds of catalogs in her mom's trunk that she had collected and canceled for her neighborhood and her dad's business colleagues (an environmental group).
I worry these kids didn't sleep as much as they're supposed to these past four weeks or that their homework might have suffered while they made call after call (some used CatalogChoice.org). One parent said as much. But the spirit! The caring hearts! The commitment!
Most who participated roll off one positive remark after another when asked how they liked it. 4th grader Ian commented, "I'm very proud to say I've canceled 190 catalogs. It's really fun. I love to save the planet. Yeah. It's fun."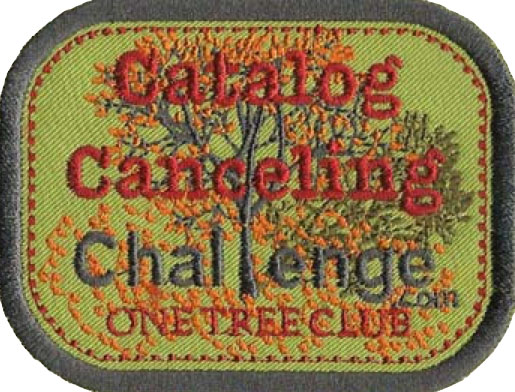 In all, 37 kids canceled 60 or more catalogs and got our "One Tree Club" patch (1 cancellation stops 6 catalogs over 12 months, or if you cancel 60, that means 360 catalogs aren't made, saving the paper equivalent of one whole tree). Fifteen of those kids got the "Two Tree Club" patch canceling 120. And 10 of those kids canceled over 180 catalogs. These top ten cancelers canceled over 4,000!
How about that single month record of 4,466 from last year? This year third grade canceled 1,279. 5th canceled 1,375. And 4th canceled a whopping 4,051! We counted each and every one over 4 recesses. 6,705 catalogs canceled. By 170 kids. 6,705!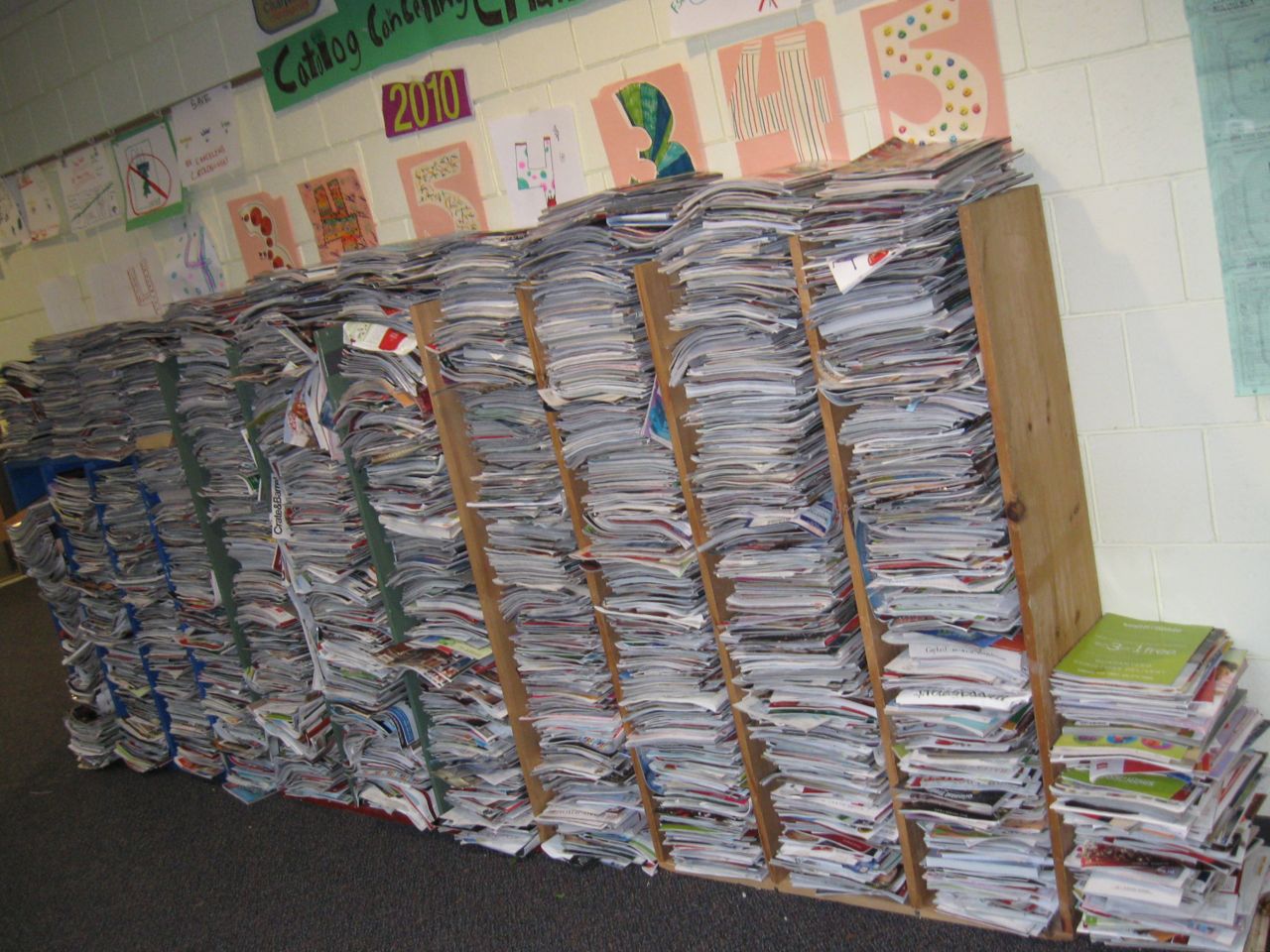 What do 6,705 catalogs look like piled up in our hall? Eleven 53-inch piles and another smaller pile. 599 inches total. If you could stack that, it would be tall 5-story pile that is one inch shy of 50 feet. Thousands of pounds of catalogs. A wall of catalogs.
If you spread the 10-inch long catalogs out down a road, they'd run for 5,587 feet, stretching over a mile. At recess last week, the kids wrote out our mission with catalogs: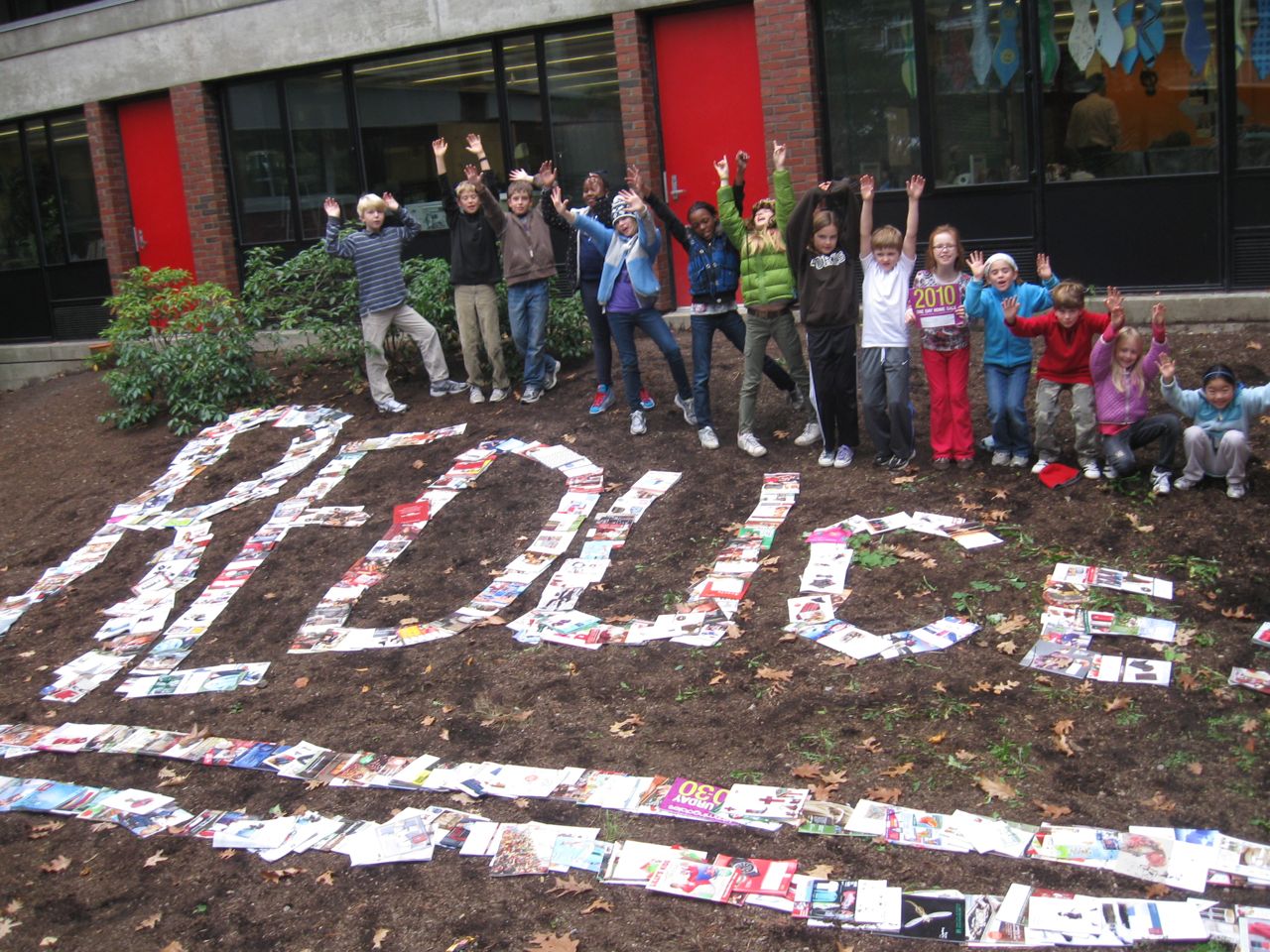 In terms of impact, canceling 6,705 individual catalogs stops 40,230 catalogs from being made and mailed next year (assuming, again, that canceling 1 stops 6 from coming). This will save 112 trees and 112,644 gallons of water. The energy savings will prevent 72,414 pounds of CO2 emissions (4.2 cars worth of annual emissions).
Impressive results from a simple, kid-friendly project. Canceling catalogs. One parent, Kim, told me how her son sounded so mature and empowered calling dozens of operators night after night to cancel and explaining the catalog problem to them. She's also looking forward to a less cluttered mailbox. The kids love it. The parents seem to love it even more!
This November our students started steady then finished in stunning fashion, canceling 6,705 unwanted sales catalogs for our community. And today, six kids shaved my mohawk at recess. They "canceled" my hair. My colleagues and I look ridiculous, but we couldn't be prouder!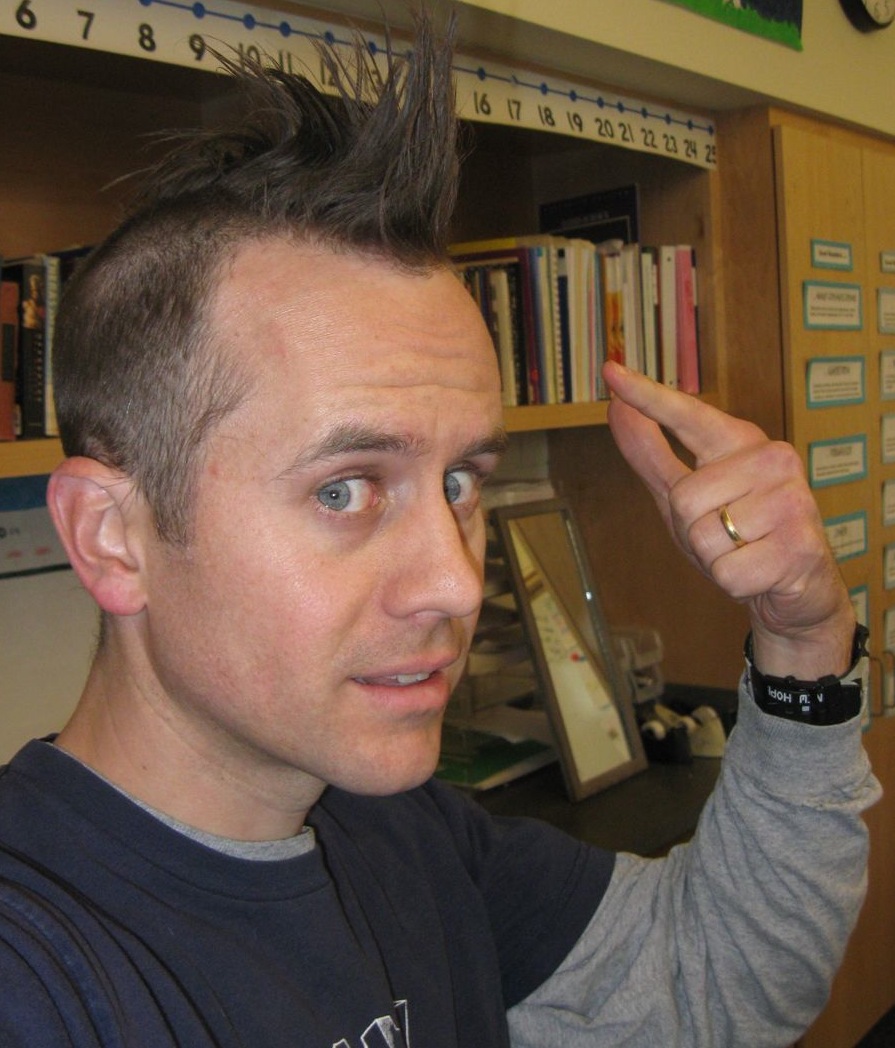 Learn more about the Catalog Canceling Challenges going on all over the country and start your own by visiting CatalogCancellingChallenge.com.
____________________________
According 2007 data from The Natural Resources Defense Council:
Over 19 billion catalogs are mailed per year in the USA, using up:
53 million trees (the equivalent of clear-cutting 2,000 Central Parks).
53 billion gallons of water (enough to fill 81,000 Olympic-sized swimming pools).
Enough energy to supply 1.2 million homes annually (38 billion BTUs), thus causing...
CO2 emissions equal to 2 million cars annually (5.2 million tons of CO2).
The industry's own research shows that less than 2% of the catalogs received in this country actually result in a purchase -- 98% of catalogs are unused.