Like any fine city, Paris has secrets.
Ssh, don't tell anyone, but one of her confidences that most visitors and many Parisians themselves may never discover are her secret gardens that hide in plain sight or wait down tiny alleys concealed in Paris's grid of a skirt. These desirous green spaces are scattered throughout the concrete reality, gritty or polished, that most people think of the City of Light.
But here's a new notion...Think of Paris as a City of Green. Urban gardens are in, and Paris is full of them.
Green is what gives us breathing space, growing space, space to be --to find ourselves--in the cityscape that's less forgiving. We must commune with nature--or we die a little inside. Green is the color of regeneration, and that's what these urban gardens give us. Yes, this is true even in Paris.
A tip to make your own classified secret garden discoveries: Take long liquid walks up and down the streets of the 19th and 20th Arrondissements. Check out the village streets and boulevards one finds there, and think about tip-toeing down the alleys that look like holes-in-the-wall.
For now, I'll open the gate and let you into a Parisian down-home funky one...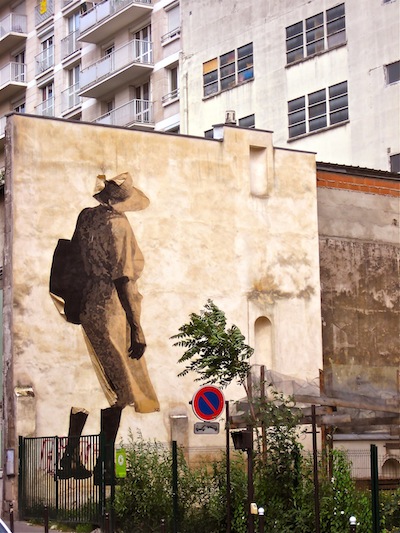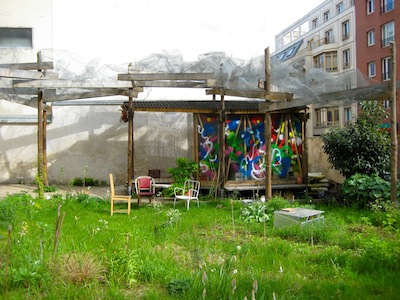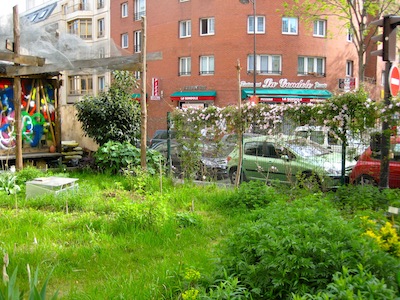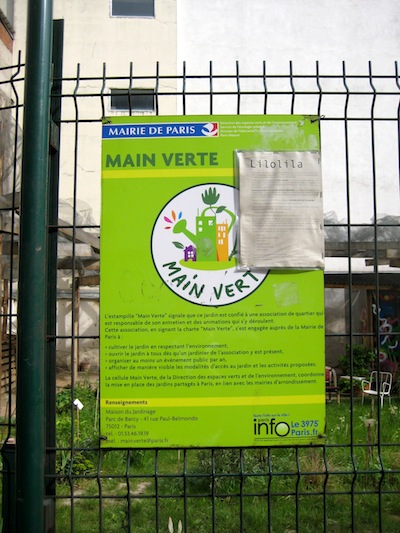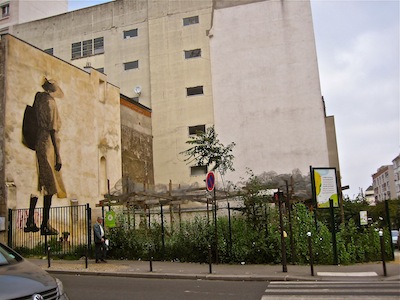 This one reminds me of wild plots in the American South. Pull up a chair and set a spell. Have a glass of Calvados and watch the pumpkins grow.
Photos by Beth Arnold.
Beth Arnold lives and writes in Paris. To see more of her work, go to www.betharnold.com.