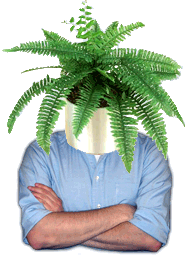 Plants For Hillary, we hardly knew you.
The mock website created by the Edwards campaign to hammer Hillary Clinton over planted questions has already been pulled down. Loading the site now just brings up a blank page.
Both Edwards and Barack Obama faced some negative feedback over their criticism of Clinton during last night's debate, including boos and hisses from the Las Vegas crowd. Did Edwards officials feel the site was too nasty or acerbic?
They say no. "It was just a fun little debate day thing," a campaign spokesperson told the Huffington Post.
But why would the campaign produce a relatively extravagant website, with specially-created graphics and gimmicks (see some here), if they meant it to be pulled just a few hours later?
The campaign press release announcing the site wasn't sent until yesterday afternoon, and the description of the site certainly didn't imply it was a short-term project. At PlantsForHillary.com, the release said, "potential plants can listen to testimonials from past plants, read the 'Top 10 Questions Plants Should Never Ask Hillary,' learn how to recognize other plants at Senator Clinton's events, submit suggestions for planted questions, and purchase the soon to be released 'Questions are hard...so plant them' t-shirt. "
That said, a much more tame Edwards video hitting Clinton on the planted questions is still online. You can watch it below: