Conservation, Riding Wild and Swahili lessons
Borana
After an inspiring night at Ngare Ndare, my first few days were spent at Borana Lodge, a riding camp owned by Rose and Tony's eldest son, Michael Dyer, and his wife Nicky.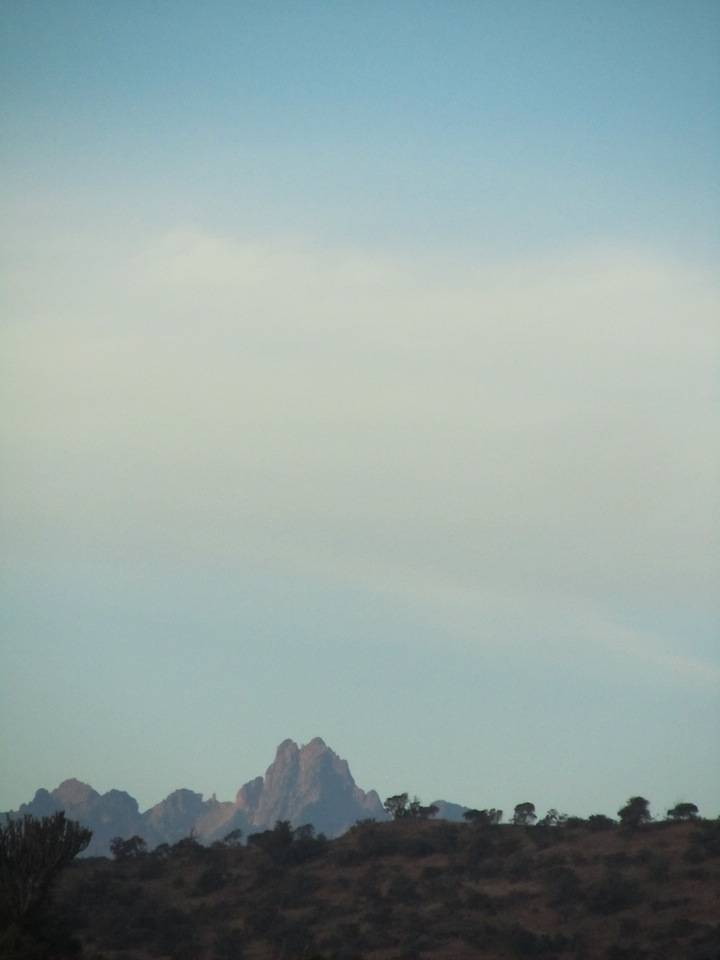 The view from Borana - Mount Kenya
Set up in the hills, Borana has spectacular views over the Samangua Valley and was one of the country's first purpose-built eco lodges. Considering this was 1990, it's safe to say they were well ahead of the curve here.
Conservation
In fact, conservation, I am learning, has long been on the agenda here in Kenya. Before the world began to acknowledge the inconvenient truths we are now trying so desperately to correct, counter or simply ignore (depending on your standpoint) many in Kenya had grown up living and breathing these principles.
Its not hard to understand why. When you are so connected to the land - living by the natural light of the day, walking it, driving it and caring for it, you think harder before picking up another plastic water bottle. When you're running on a generator, you don't leave the lights on. In recent history, hunting safaris became photographic safaris, wild dogs went from "vermin" to rare and cherished wildlife sightings. During my stay a solar panel engineer is drawing up plans for maximising the amount of natural energy the lodge can generate using new and improved solar technology. It's good to see.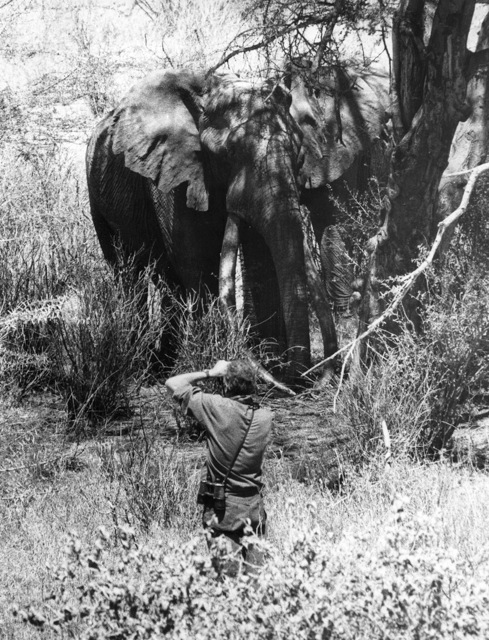 Tony Dyer, hunter turned photographer (with Ahamad)
Borana, is in fact one of the lodges included in the prestigious portfolio held by The Safari and Conservation Company,, one of Kenya's most impressive collections of safari destinations whose raison d'etre is to show you the country's stunning wildlife and landscapes, while working to protect and preserve them.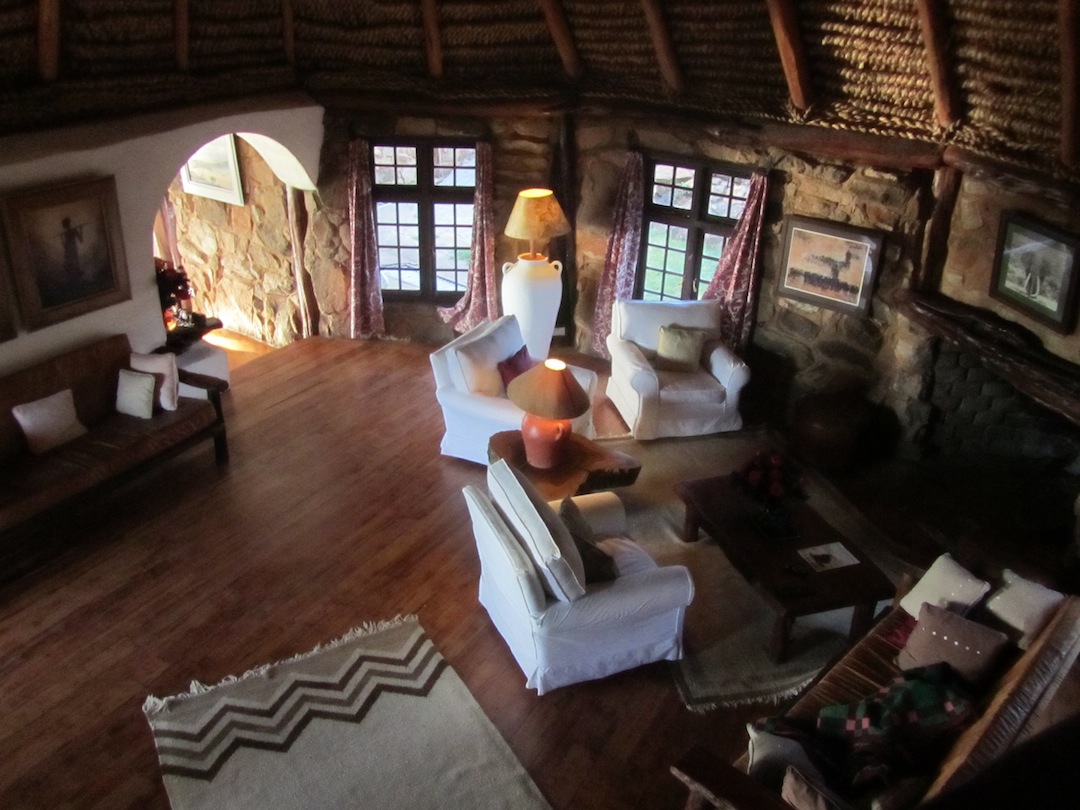 One of the sitting rooms at Borana
Swahili
I am collected from the Ngare Ndare farm by Malawi, an elderly, utterly charming Massai whose right hand, one cannot fail to notice, has been mauled by a lion. This is clearly the time to test out my extensive (Lion King learnt) Swahili.
"Habari?" I venture, "Missouri sana!" he responds. And I have established that Malawi is well today. Excellent! (End of conversation)
Swahili is an interesting language. It is, apparently, not all that hard to pick up, but there are various pitfalls, traps and embarrassing mistakes that one can make by trying to advance too quickly.
I have learnt this the hard way and therefore include my first lesson below.
Tafadhali = please
Khawa = coffee
Both of these words are equally important. Say, "Tafadhali coffee (kofi)" and you have asked, very politely, for a slap in the face....perhaps not the wake up call you had intended.
But I digress. Back to Borana.
Borana
The Lodge is made up of a series of eight cottages, but from the comfort of your room, looking out across the hills you'd be forgiven for believing you were the only person on earth. Splendid isolation, stars and silence. I am not surprised to discover that this wonderful spot is particularly popular with honeymooners.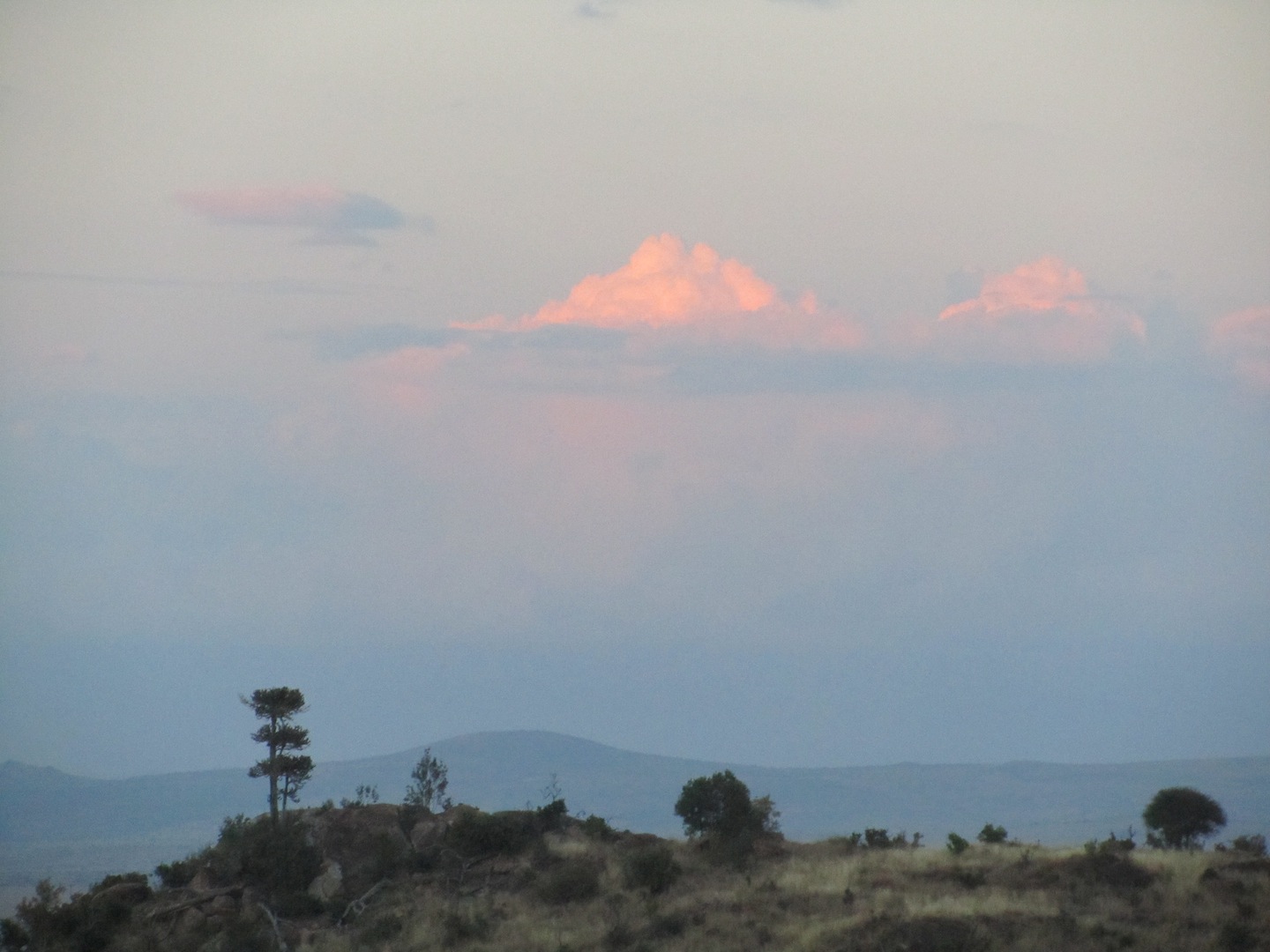 The view from my cottage at sunset
If you can tear yourself away from your new cottage home (not easy when someone is waking you up with coffee, lighting a fire for you every night and carefully placing a hot water bottle in your bed) then there is a long list of adventures to embark on.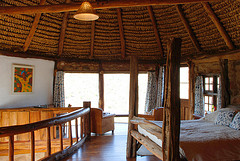 The inside of my cottage
Game drives, contributing to conservation efforts (by looking for and identifying the ranch's lion population) and most importantly, riding, are the order or the day.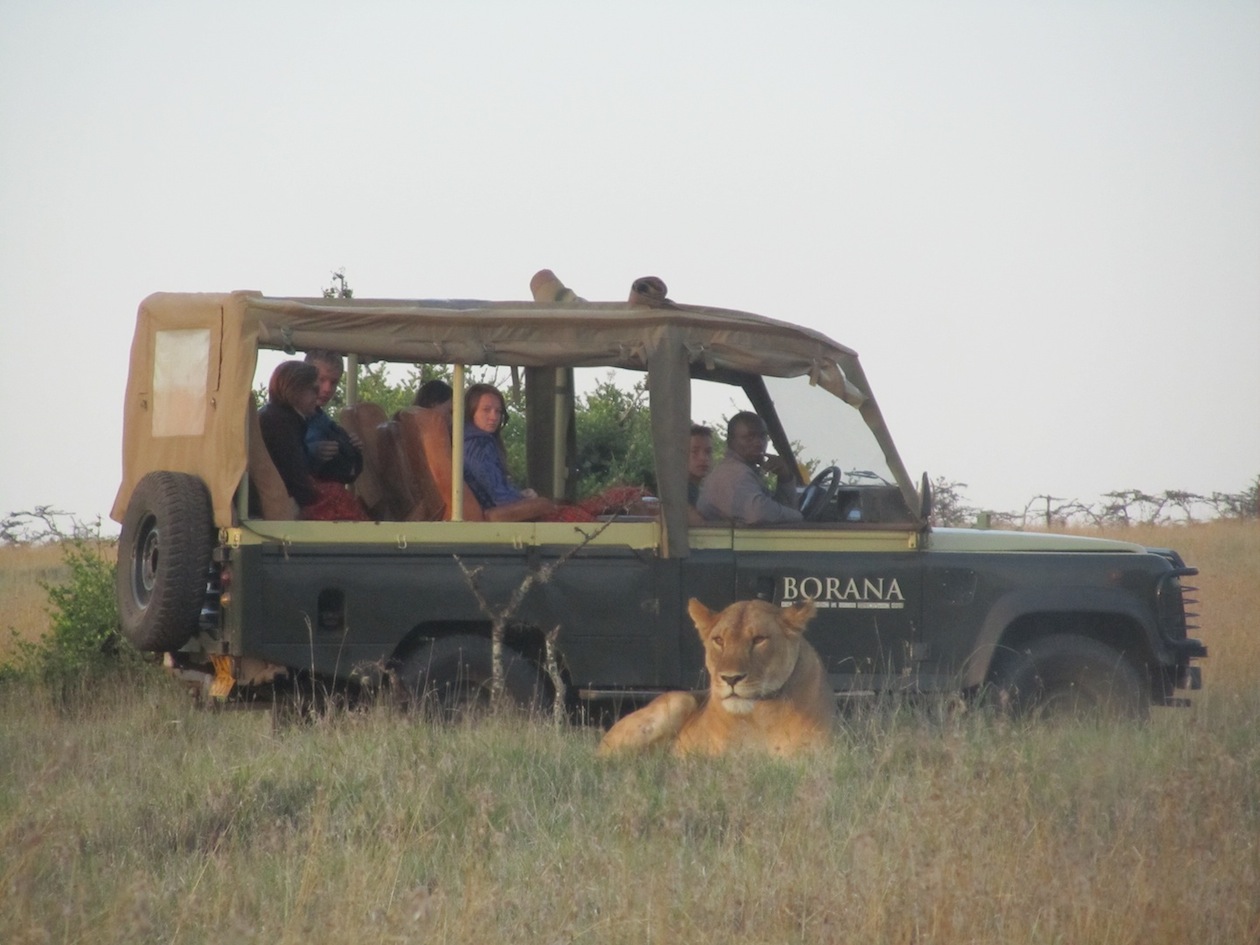 One of the lions on Borana at dusk earlier this week
Riding it is and JOY of JOYS we are going to do a fly camp - a hack, followed by a night in the bush "roughing it". (There is absolutely nothing rough about this camp)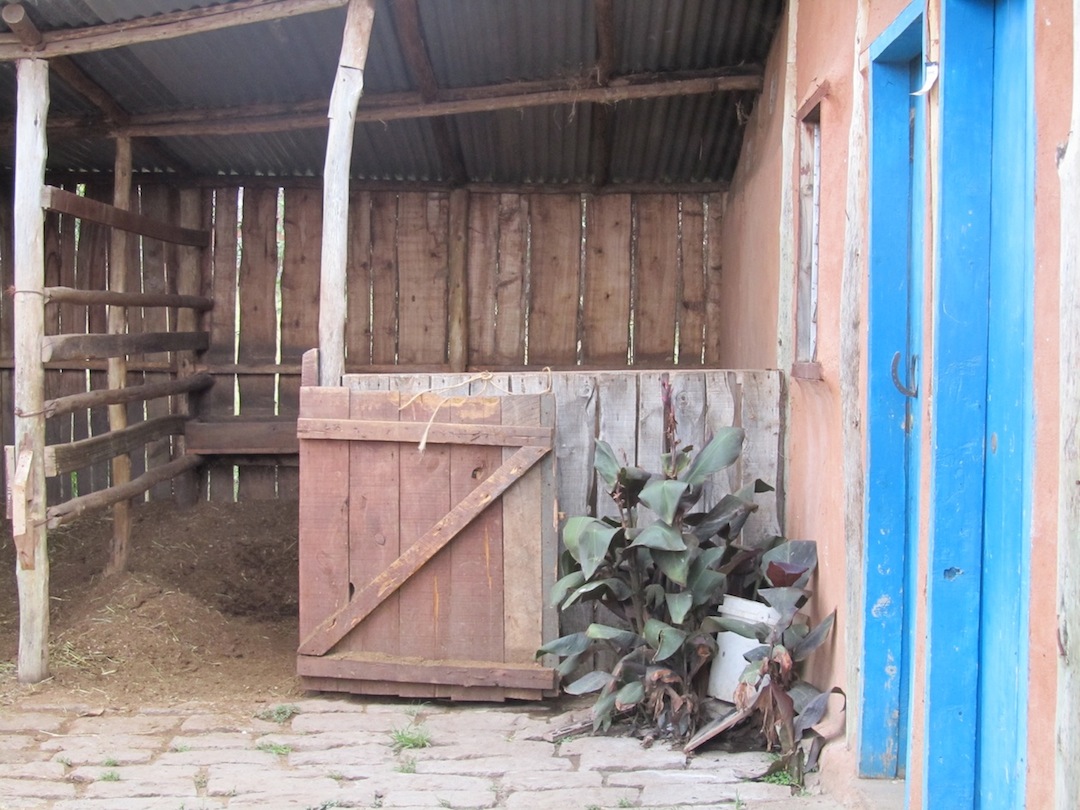 The stables at Borana.
Seeing game up close and personal is one of safari's great pleasures. But seeing game while riding is, for want of a better, more English word, awesome. The quiet, the gentle rhythm of the horse's gait, the relaxed way in which you are suddenly greeted by herds of zebra, minus the engine hum, is something very special.
(Note; Were I brave enough to remove my hand from the reins for the length of time needed to take pictures, I might be able to illustrate this better, but the following shots should give some idea...)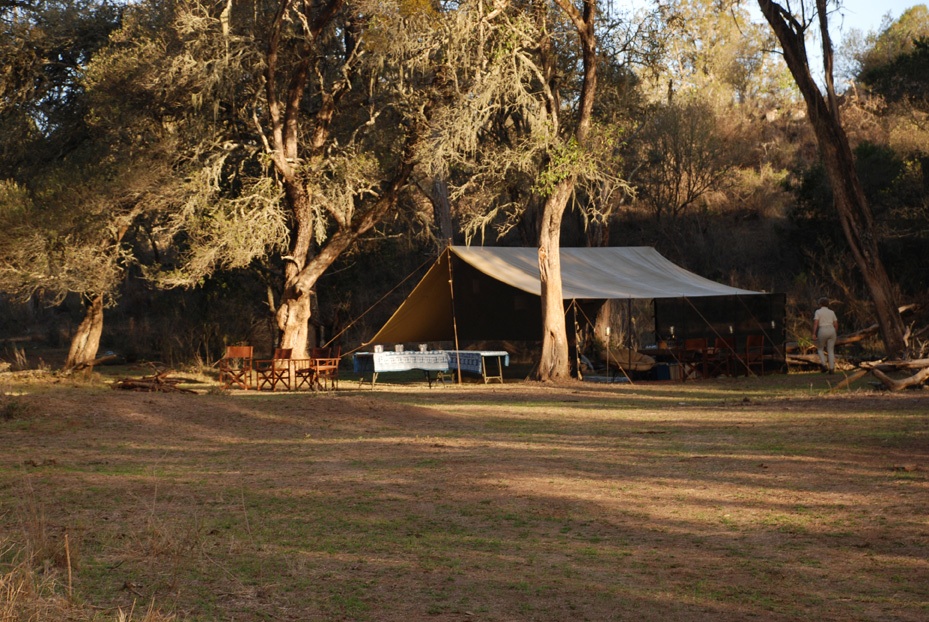 The fly camp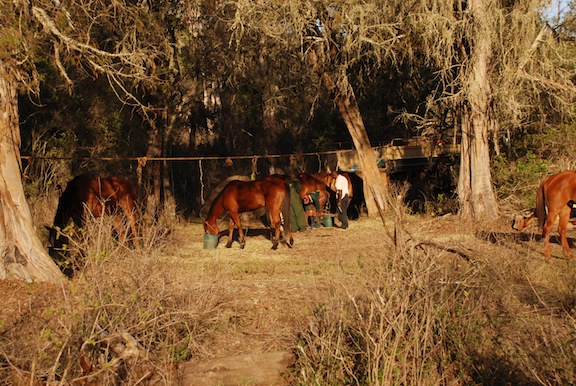 The Pony lines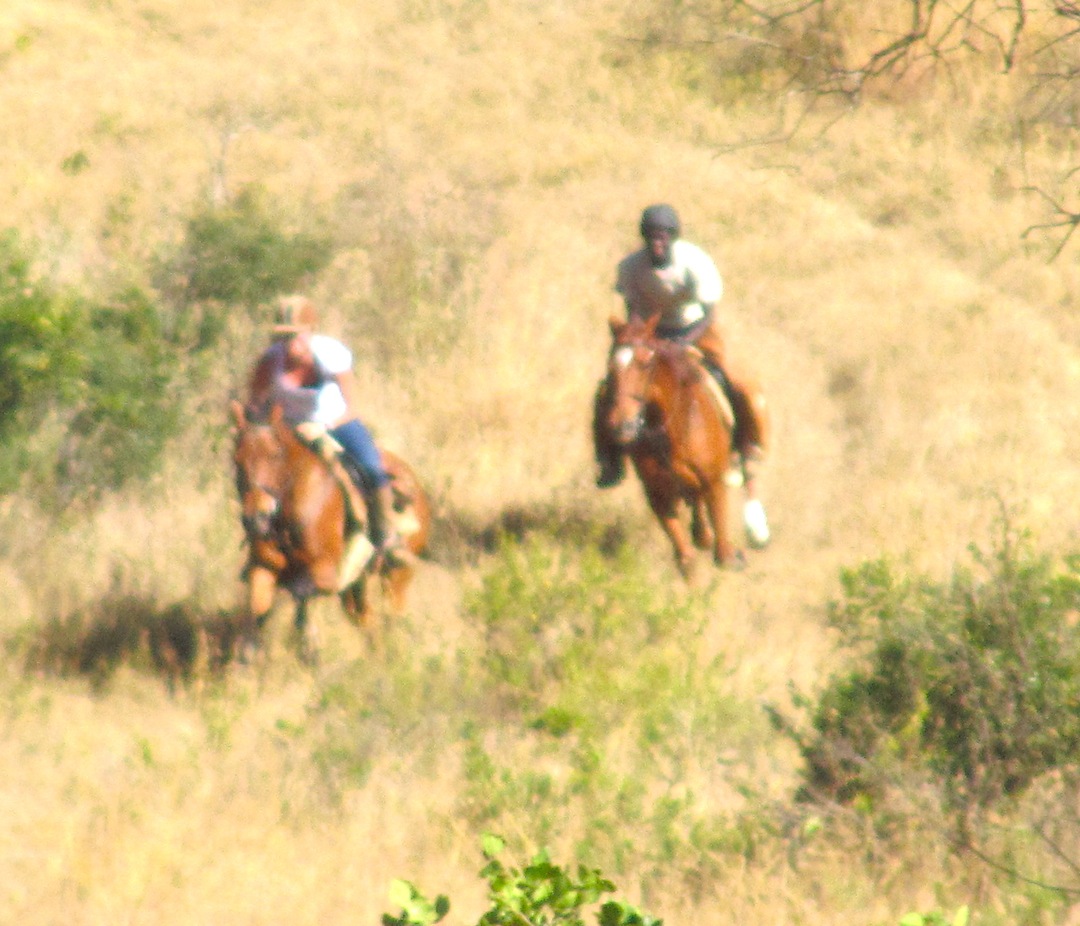 Cantering up the hill
*Note, the story accompanying this image may be amended in the future to include various animal charges, personal heroics etc.
From Borana I will be going to Kissima farm (a short drive away) to discover more about local conservation efforts and the flying (hurrah) in a supercub (amazing!) to Lemarti's camp.
More to come......
With thanks to Michael and Nicky Dyer for my stay at Borana Lodge