Roswell, New Mexico really is convinced about this whole alien thing: this weekend the town celebrates both our nation's independence and, apparently, those pesky alien invaders they have a history of seeing through an event called the Roswell UFO Festival.
The festival runs from Thursday through Monday with daily seminars about all things ET and music every night, plus there's a cook-off at Alien BBQ & Brew. The last night of the festival lands on July 4th with fireworks in Cielo Grande Park, a 151 acre park.
It may be hot in New Mexico in the summer, but if you want to see Roswell spring into alien action, this just may be the time to visit!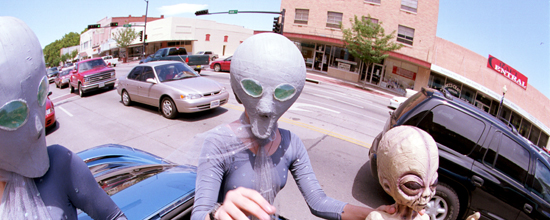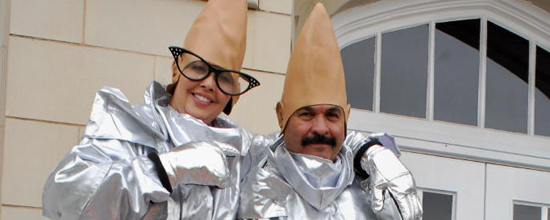 Photos courtesy of Roswell UFO Festival, roswellufofestival.com