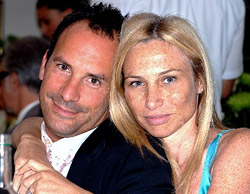 This week, Sophie talks about how to be a parent and a lover and answers your general relationships questions.
JOIN SOPHIE KELLER, LIVE @ 2PM EST TODAY, MAY 4TH AS SHE TACKLES THE QUESTION: HOW CAN YOU BE A PARENT AND A LOVER? AND ANSWERS YOUR RELATIONSHIP QUESTIONS!

Watch previous 'Ask Sophie' events below:

How Much Sex Is Enough For Your Relationship?
In this session, Sophie tackles our readers' toughest questions such as: how often should I be having sex, what constitutes great lovemaking and -- last but not least -- how do I foster sexual intimacy when I'm dating a porn star?
How Much Sex Is Enough For Your Relationship, Part II
In this session, relationship expert Sophie Keller tackles some big questions like: How much sex do I need each week? How do I deal with fluid gender roles? And how do I criticize, and deal with criticism in the bedroom? Check it out!
How Does Your Bedroom Affect Your Relationship?
This week on "Ask Sophie": Sophie talks about the optimal bedroom layout to help you have better sex and deeper sleep and answers your relationship questions.
How Do Your Moods Affect Your Relationships?
In this week's session, Sophie explored how shifts in mood can affect interactions with your partner. Exhaustion or irritability from work can make you feel negatively toward your partner and less inclined to address important issues while differences in fundamental values are just nonnegotiable. Sophie advises on expectations regarding a "perfect partner" and how you'll never find him/her.