We're pretty convinced that Karlie Kloss can do anything: book the most Vogue editorials in a year, stomp down innumerable Haute Couture catwalks, kick butt in high school and make Alexander Wang peanut butter cookies, AND pose for a swimsuit shoot in the middle of a blizzard. Wait...what?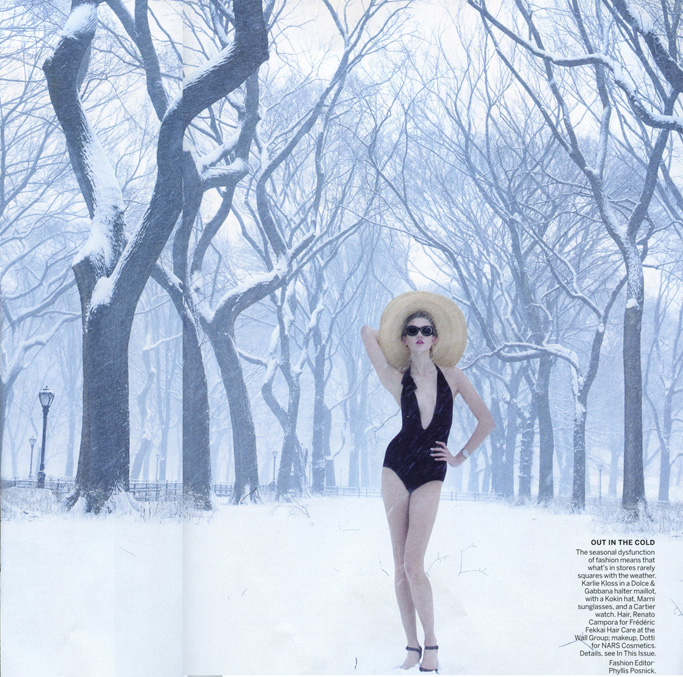 It's true. Kloss stripped down in the snow for Annie Leibovitz and Vogue...for a story by Plum Sykes on how absurd it is that swimsuits go on sale in winter. We totally agree! But somehow Sykes' gripe is not as absurd as this photo is!
Scan from Sans Artifice.