With news coverage beginning to shift from Tiger Woods' alleged mistresses back to his golf game -- he is reportedly "likely" to play in the Masters -- one enterprising company is keeping a special focus on the golfer's off-the-course skill set.
Pipedream.com is offering three Woods-themed products for the bedroom. (All links in this paragraph are NSFW.) One, the "Tuggin' Tiger," boasts that "he takes a clubbin' and keeps on tuggin'." The "Take-Home Tiger" love doll, meanwhile, claims to "always be ready to play an extra hole or two." And the "Tiger's Wood Hole Cover" offers protection.
One of the products matches existing claims from alleged mistresses, while another seems to lack a factual basis. As SportsByBrooks notes, the "head cover" is wanting of authenticity since Woods did not wear condoms, according to multiple women who claim to have slept with the golfer. On the other hand, the dimensions of the "Tuggin' Tiger" certainly match a recent claim from Jamie Jungers, the winner of Howard Stern's Tiger Woods Mistress Beauty Pageant.
Scroll down to see images of the three Tiger products.
LOOK: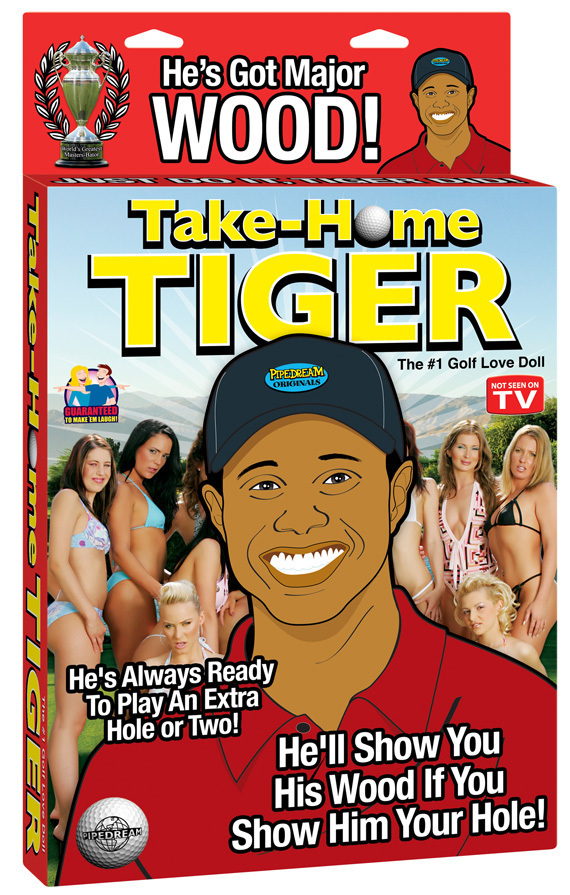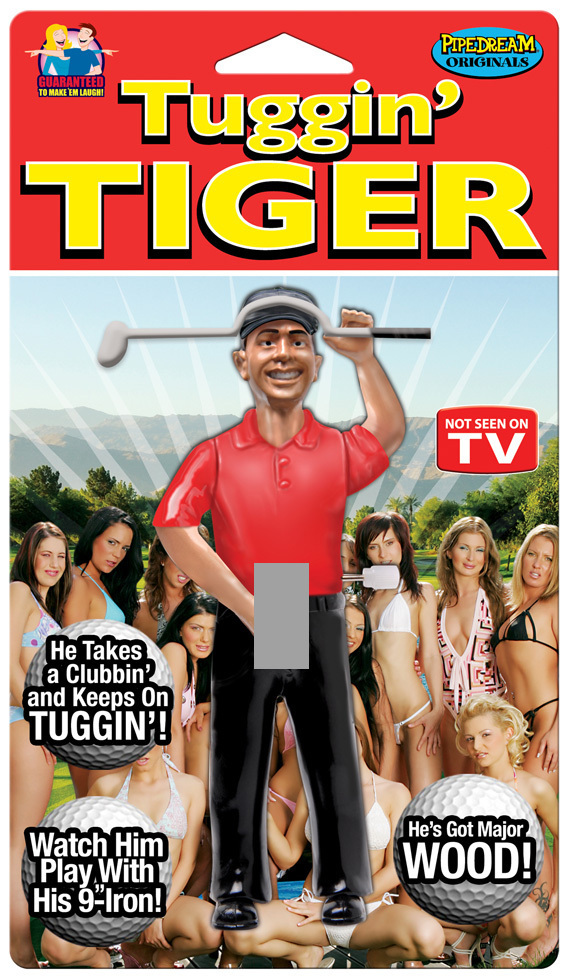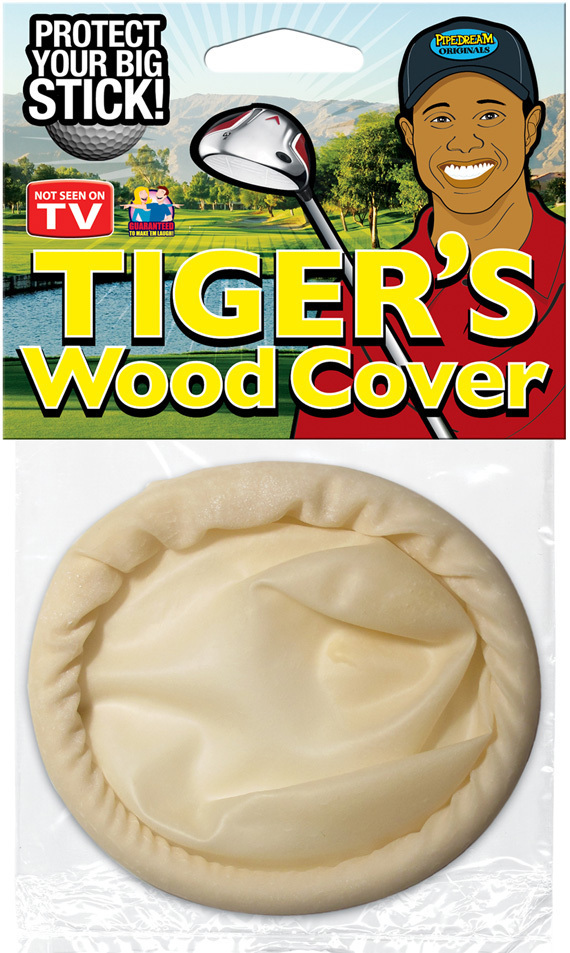 Women linked to Tiger Woods