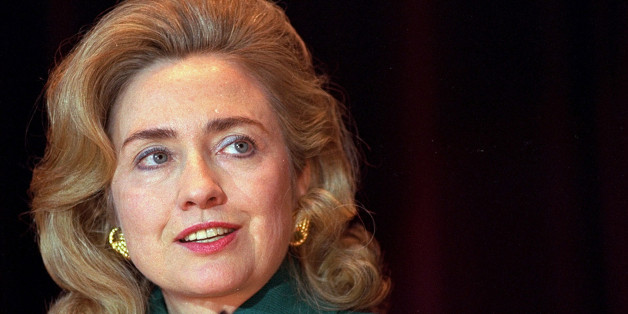 A newly-released 1995 memo about Hillary Clinton's media strategy screams 1990s.
The memo was released along with thousands of pages about Bill Clinton's administration on Friday.
The document contained recommendations for media outreach from Hillary Clinton's senior adviser Lisa Caputo to former chief of staff Maggie Williams, dated August 1995. Caputo's ideas for boosting Hillary's image included a Hillary Clinton cameo on "Home Improvement," and outreach through "Internet."
"Hillary could speak to young women through Internet," the memo suggested, adding, "People magazine is tinkering with the possibility of using Internet."
Caputo also recommended that Clinton speak to local newspapers and television stations as a way to "get around her aversion to the national Washington media and serve to counter the tone of the national media."
The documents revealed what her staff thought of certain journalists. The memo suggested a joint interview with Hillary and Bill Clinton conducted by Barbara Walters as another way to reach out to the public. "A Barbara Walters interview would attract an important audience of women and seniors," the memo read.
One document, as highlighted by the Washington Post's Philip Rucker, also described the reporters accompanying Clinton on a 1995 trip to China and Mongolia. Andrea Mitchell was called "very aggressive and a very good reporter," while Claire Shipman was described as "very fair and positive" toward the former first lady. Ann Compton "can be aggressive," the document read, "but is usually very fair."
Check out the Hillary Clinton memo below (via clintonlibrary.gov):
Hillary Clinton media memo by Katherine Fung
(h/t Business Insider )