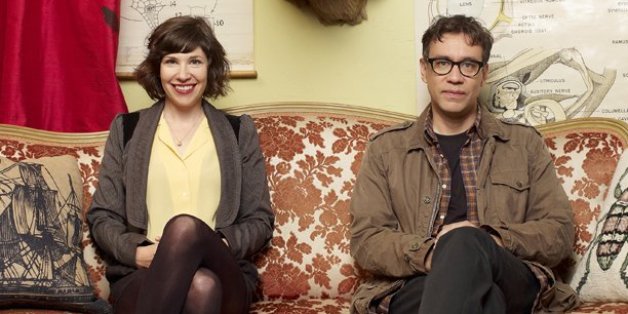 One of our favorite recurring "Portlandia" cameos is Jeff Goldblum as The Knot Store owner and The Doily Shoppe owner from the second and third seasons, respectively. Now that season 4 of "Portlandia" is kicking off this week, we can't help but wonder if Goldblum will show up again.
HuffPost Entertainment caught up with the actor at the after party for the North American premiere of "The Grand Budapest Hotel" in New York City on Wednesday night, Feb. 26. Goldblum has a small part in the new Wes Anderson film as Deputy Kovacs, a lawyer with a fluffy cat.
Asked if we should expect to see him in the new season of "Portlandia," Goldblum said, "I did a few scenes that I hope are in this next season. I'll be looking for them." As to whether his character will own another creative shop, he said, "Oh, yes, I do. I'm the Pull-Out King."
Goldblum wouldn't elaborate on what that means exactly, adding only, "I'll leave it as a surprise." But if you really think about it (and put your mind in the gutter), you'll probably get an idea. Now we just wonder if Fred Armisen and Carrie Brownstein asked Goldblum to do the cameo via text message.
Season 4 of "Portlandia" premieres Feb. 27 at 10 p.m. EST on IFC.