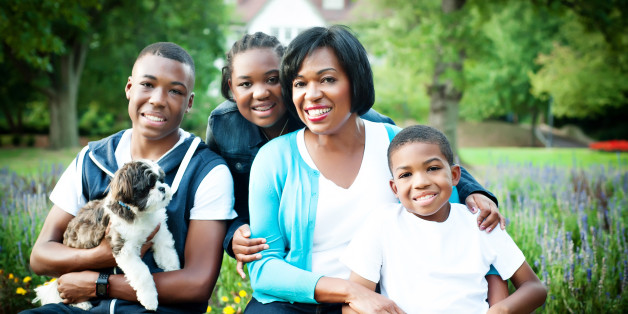 'Doing it all' in motherhood no longer works. It can be overwhelming for moms to handle the endless list of to-do's and mega-tasks. Parents' job responsibilities grow just as fast as their children. As the mom of three children who are in elementary, middle and high school, I can easily feel like a hamster on a wheel getting everyone to their activities, practices, tutoring appointments, play dates, etc., and still feel like I didn't touch all of the bases on any given day. In order to keep myself from drowning in obligations, I plan strategically and communicate with my children so that we can set and manage realistic expectations. Yes, I want each of my children to have a rich life filled with friendships and fun, but I also want to make sure that my life mirrors those same values.
I have given up on the notion that as a mom, I need to 'do it all.' Instead, I focus on ways to 'Do less and do it well.' Here are three ways that I stay sane when life isn't, and the strategies I use to evaluate my commitments:

1. Create a 'Do Less' Year
Do less every other year to adjust your schedule and activities. I look at every activity that I am committed to in the upcoming year and decide if I am going to keep it or remove it from my life. Let's be honest about how we schedule ourselves as moms. We often find ourselves on committees or in groups that no longer interest us. Sometimes when we signed up for activities it was because our lives could handle the commute or the time of the event. However, as our family's schedule changes, we can no longer justify the activity and need to reevaluate. We often hold back because we want to remain liked by those we have previously supported.
2. Get Rid of Unfulfilling and Obligatory Commitments
Look at the things in your life that are your contribution activities and ask yourself, "Does this activity refuel, recharge and renew me?" If you find that your activities are a constant source of stress, then consider reducing your obligations. We have all continued with commitments and activities that we know we need to let go of. Let them go. De-stress your life by reducing what you are committed to do.
3. Let Your Children Tell You What They Really Want to Do
This is a difficult one for parents, because activities come with sign-up deadlines and we like to remind our children so they don't miss out on what they might be interested in. I have found that my children will remind me when they have a strong interest in a tournament, activity or social event. I started following this practice as my children got older because we had found ourselves paying for activities that my children had no drive or long-term desire to commit to. I know that other moms can relate to this situation.
Take some time to look at my most recent segment on the nationally syndicated television show, "America Now," and learn more about how I evaluate my commitments. I'd love to hear about how you have evaluated and modified your commitments as a mom and have learned how to "do less well." Please share your tips with me.
AmericaNowNews.com