Welcome to Berlenga Grande, the prettiest island you've never heard of.
You'll find it in the Berlengas archipelago, which is a string of islands about seven miles off the coast of Portugal. The star attraction is the Fort of São João Baptista, an old military fortress tacked onto the island by a snaking, narrow causeway.
You can book a stay in the fort, which is described as a "bare bones hostel" with a major "lack of modern life." It's a sunny island paradise by day, but so dark at night that you'll need to bring a sleeping bag for warmth and a torch for light.
How stunningly, chillingly awesome is that?!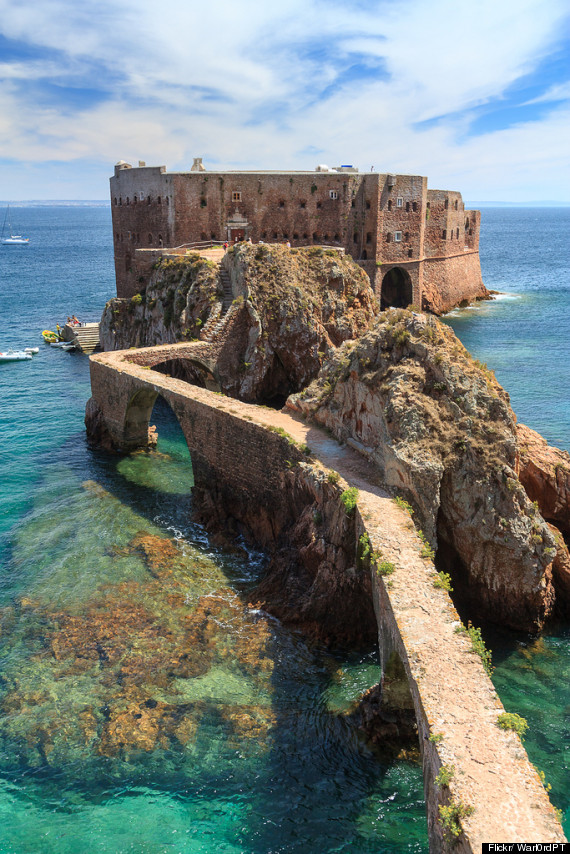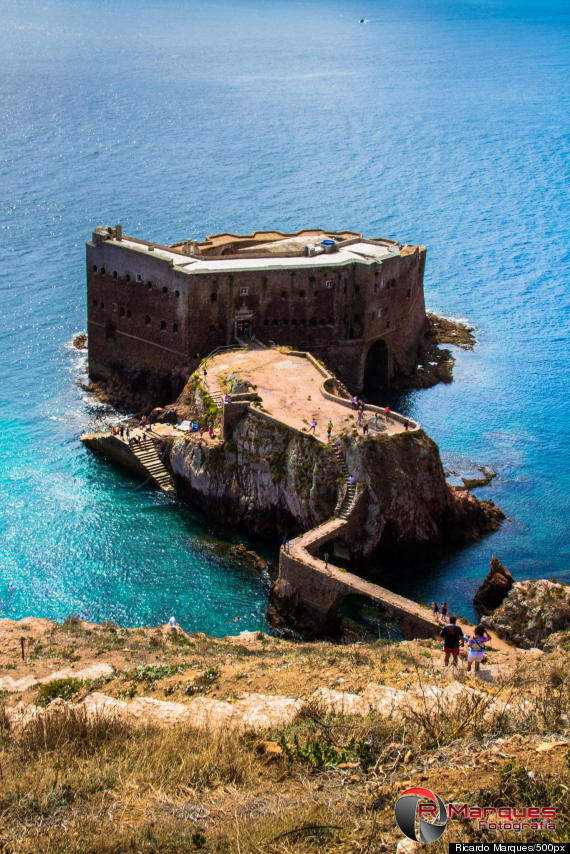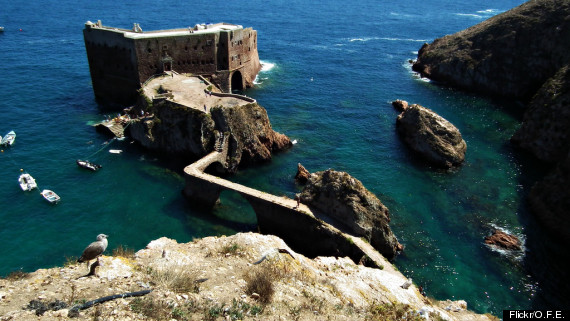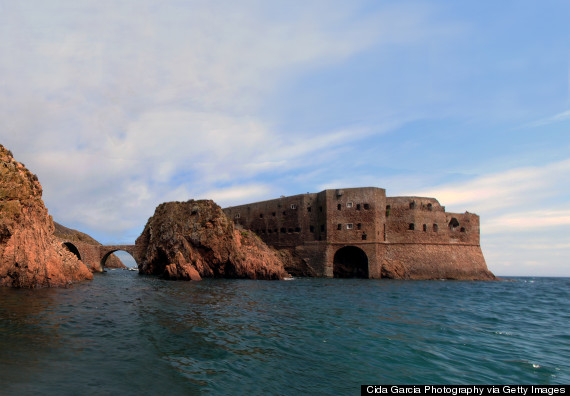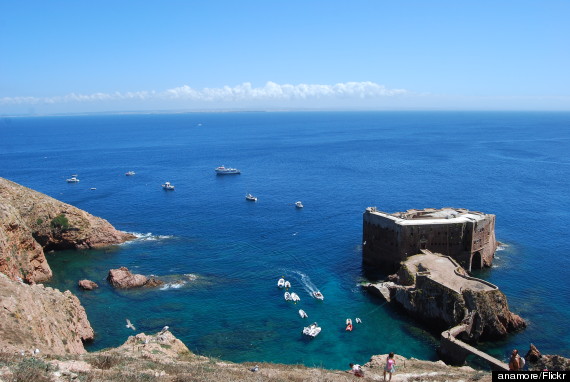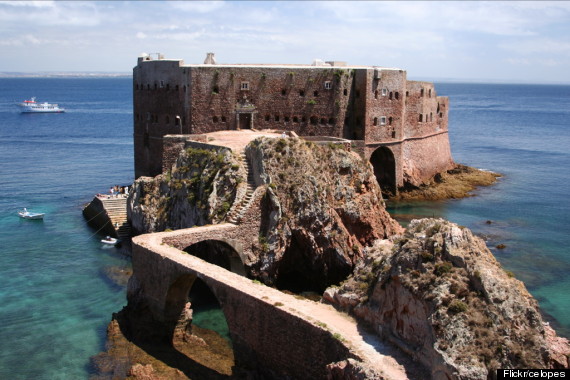 Most visitors take day trips to Berlengas from mainland Portugal-- boats make the journey from May through September. The island is known for being rich in sea life -- it's a UNESCO Biosphere Reserve -- and the swimming is equally pristine.
From the looks of things, you can pitch a tent on the cliffs above the ocean if (aka when) you fall in love and decide to stay awhile. We can't wait till things warm up so we can take an impromptu trip to Berlengas!