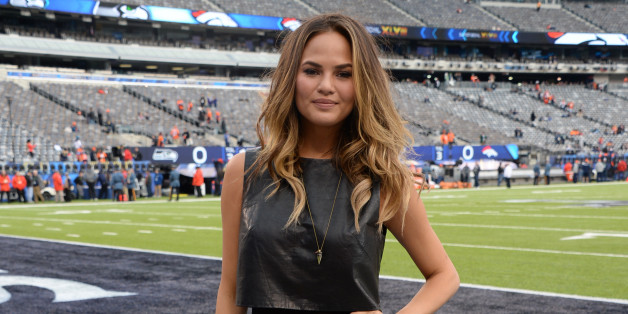 Saying we're obsessed with Chrissy Teigen would be an understatement -- the model gives us more reasons to love her every day. That's what happened during her Reddit AMA Monday, which she prefaced with a tweet encouraging her followers to ask her "Anything. Emphasis. On. Anything." That's certainly a dangerous freedom to give to Reddit users, but we'd expect nothing less from her.
We have to admit we're pretty thrilled to hear that even someone as photogenic as Chrissy has issues with Photoshop (see: her most recent swimsuit shoot with SI). She explains:
"Sports Illustrated does extremely minimal retouching. Other publications however... phew. They do a lot."
"I've watched myself be photoshopped before. It. Is. The. Worst."
Don't feel too bad for her, though. She receives hundreds of free bathing suits working for Sports Illustrated. "We get so many in our Sports Illustrated gift bags every year. I have drawers and drawers of them. I should have a giveaway!" she admitted on Reddit.
Oh, and don't forget that whole married-to-John-Legend thing.
So thanks, Reddit, for providing us with reason #4,523,843 to love Chrissy: She hates Photoshop.
We can't get enough of Chrissy:
Want more? Be sure to check out HuffPost Style on Twitter, Facebook, Tumblr, Pinterest and Instagram at @HuffPostStyle.