Over the weekend, three waitresses at a restaurant in Caledonia, Ill., each received a $5,000 tip from an anonymous woman -- and two of the waitresses weren't even serving her table.
Amber Kariolich, Amy Sabani and Sarah Seckinger had been discussing paying bills and financial hardships with each other while they worked at Boone County Family Restaurant on Saturday, WIFR reported. All three young women were shocked -- and extremely grateful -- when the customer approached them with the checks.
"I want you girls to take these to help with school and everything else in life," the woman told the waitresses, according to the Rockford Register Star. "Yes, you can take it. You put that in your pocket. God sent me here to help you."
In the WIFR video above, the young women tearfully describe what they plan to do with the money.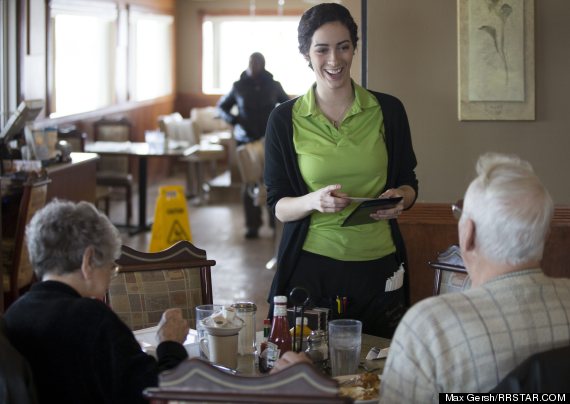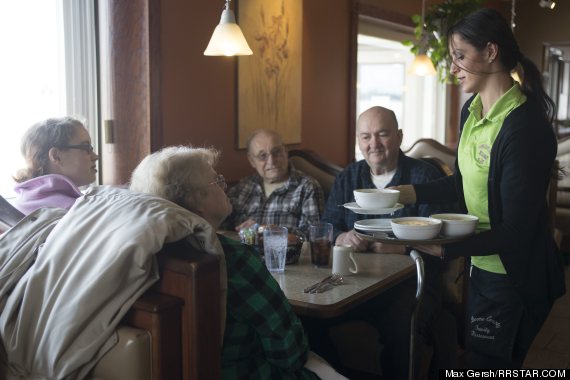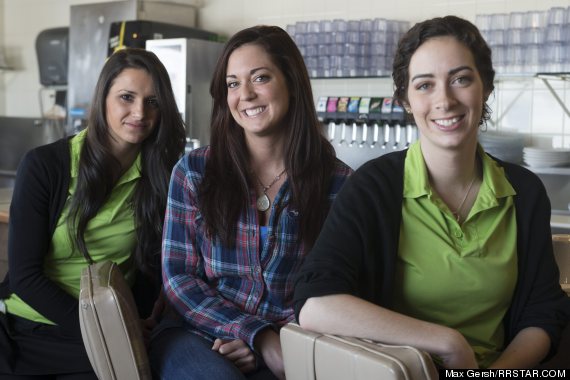 Their story broke just days after a waitress who regularly helps the homeless despite her own financial troubles received a $1,075 tip on a $29.30 bill from a generous family in Knoxville, Tenn.
Photographs used with permission from the Rockford Register Star and rrstar.com.