This question originally appeared on Quora.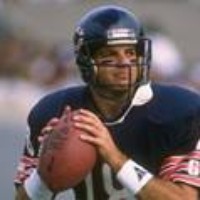 Answer by Mike Tomczak, NFL quarterback for 1985 Super Bowl Champion Chicago Bears

It was so surreal. Back then, the Superdome, next to the Astrodome, was probably the biggest facility I'd ever played in, and I was looking for my parents, for my brothers and sisters, just trying to find out where they were as the clock went down, inside of 30 seconds.
I knew one thing: after I knelt down, I had the game ball in my arms. I knew I wanted to preserve that, and I still have that game ball. After I took that final kneel-down, and I went right to the locker room, put it in my bag, grabbed a hat, and ran back onto the field. And before you knew it, it was already midnight. We were back at the hotel, and it was kind of an emotional letdown because the game was built up so high and we dominated so much that after the game was over I remember walking across the field. It was a very sterile environment, everyone had cleared out, and I got on the team bus, and I thought, "Wow, we're world champions and I'm a Chicago-born player for this organization, how lucky am I?" And when you were around family and friends, it really sunk in.
The locker room was excitable. There was no champagne, beer, or anything. Our organization didn't believe in that, so it wasn't until we got back to the hotel that the party really began.
...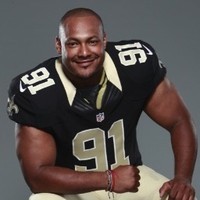 Answer by Will Smith, I play for the New Orleans Saints

It's a party after that! The season is finally done. You're the best team in the National Football League. You've accomplished your ultimate goal, which was winning the Super Bowl. You do the media, because you're required to talk to the media after the game, and then you head back to the hotel and there's typically a party there. You either stay at the hotel and party or go somewhere else and party, and the flight leaves at one or two in the afternoon, we didn't have an early flight, and you head back to New Orleans.
After you win a Super Bowl, you don't get any sleep. You just stay up and try to enjoy the moment as much as possible.
More questions on NFL: