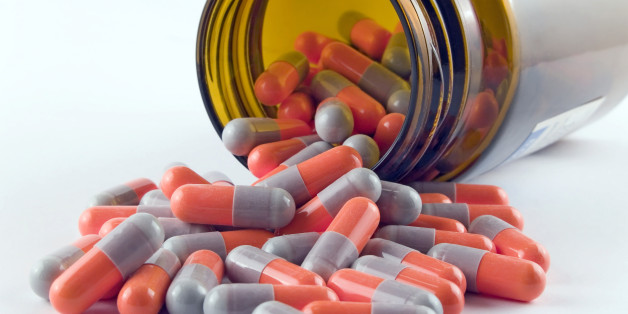 It has long been noted medical treatment and patient education varies depending on an individual's race or ethnicity, and this health disparity is only becoming more evident. According to new research from Brown University, the gap is now clearly visible in when it comes to communication about HIV medication adherence.
In an investigation involving the doctor-patient dialogue about HIV drug adherence, data revealed there were several specific differences in doctor conversation based on a patient's race or ethnicity. These disparities were classified based on speech patters called "utterances," or patterns of dialogue related to asking questions, giving information, giving instructions, making requests, or expressing desires.
Researchers found these utterances were directly related to the discussions doctors had with patients regarding HIV medication adherence, and while physicians did well in some areas such as discussing adherence more with minorities compared to non-Hispanics whites, at the same time such discussions lacked other important qualities, like humor and open-ended questions.
Breaking barriers to medication adherence in HIV
Non-Hispanic black patients fared the worst when it came to participating in HIV medication adherence conversations; the data indicated Non-Hispanic black individuals, due to different speech patterns, were less likely to contribute to a conversation, and therefore HIV medication adherence discussions were dominated by the physician. Non-Hispanic black individuals were also less likely to discuss goals and values than other races and ethnicities.
For Hispanic patients, doctor discussions were lengthier than those for non-Hispanic whites; however, in those conversations there were fewer open-ended questions, a lack of humor, and a lack of problem-solving discussions. In fact, though the conversations were lengthy, Hispanics received the same amount of problem-solving discussion as did non-Hispanic whites. Instead, doctors focused on provider directives, direct statements like "Take your medicine or you'll get sick."
Part of the reason utterances are different for minorities, speculate researchers in the press release, is because so much emphasis is placed on physicians to spend adequate time with minority patients; it has nothing to do with the fact that minorities need more time. Experts argue that if the conversations were the same, minorities would likely need a similar amount of time compared to non-Hispanic whites, but cultural differences and language barriers can contribute to how an HIV medication conversation goes.
The possibility that seems most compelling to me is the doctors don't trust their black and Hispanic patients as much to be adherent," said lead author M. Barton Laws, assistant professor (research) of health services policy and practice in the Brown University School of Public Health.
"It has been epidemiologically observed that they do tend to be less adherent, but it's not because they are black or Hispanic."
The findings indicate underlying reasons why minority patients may be less adherent with drug protocols. Those groups who experienced physician discussions based on directive rather than problem-solving had a much lower rate of HIV medication adherence. While the research did not prove a cause and effect scenario, Law and his team indicate the next step will be to determine if changing communication patterns for minorities does or does not affect drug prescribing outcomes.
Originally published on VOXXI as HIV medication discussions vary based on race and ethnicity, says study