On Sunday afternoon Michelle Obama gave a group of music students (and Glee Club members!) a special preview of the talent performing at Sunday night's White House's annual Governors' Ball. The preview included Harry Connick Jr.
For the event, Mrs. Obama wore an above-the-knee pencil skirt and a studded Azzedine Alaia belt.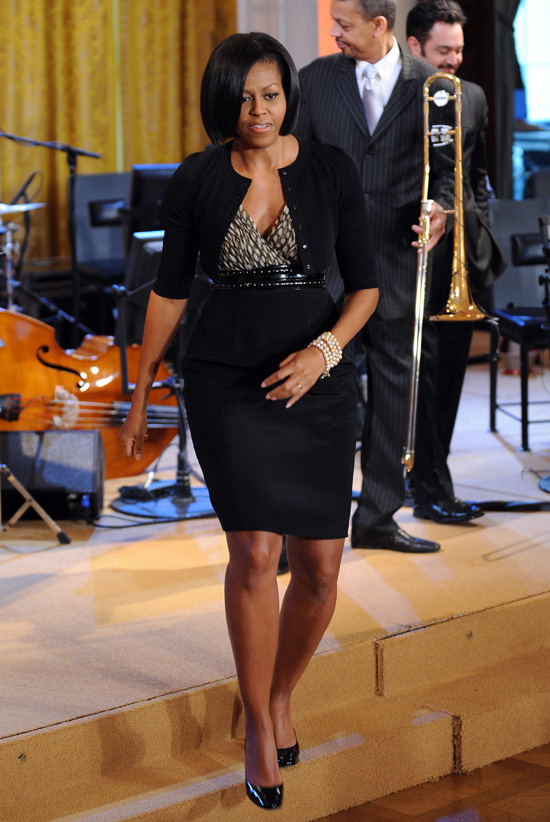 Want more Michelle Obama style? Visit the Michelle Obama Style Big News page.