Nothing quite compares to the power of a photograph to communicate the goings on in the world. Ranging from the serious to the silly, these photos offer a peek into events around the world this week.
1. In the Philippines, dragon and lion dancers perform in celebration of Chinese New Year, in front of a grocery store in Manila's Chinatown district of Binondo, on January 31, 2014. (AP Photo/Bullit Marquez)
2. In Ukraine, an anti-government protester warms himself by a fireplace, in front of a barricade on Hrushevskoho Street in Kiev, on January 31, 2014.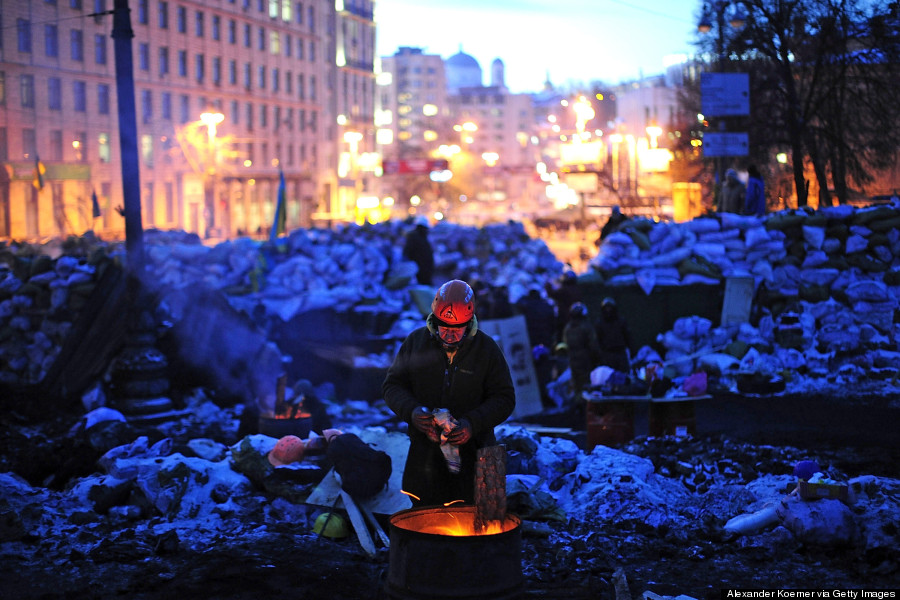 (Alexander Koerner/Getty Images)
3. In South Carolina, icicles hang from a beach sign after a rare ice storm blanked the normally warm historic city of Charleston on January 29, 2014.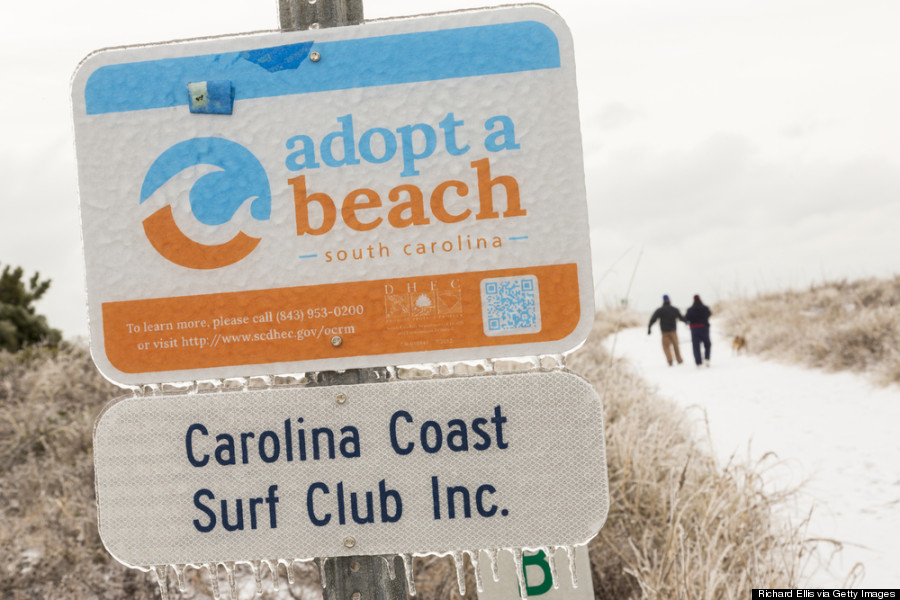 (Photo by Richard Ellis/Getty Images)
4. In Poland, a former concentration camp prisoner attends a ceremony at the memorial site of the former Nazi concentration camp Auschwitz-Birkenau on Holocaust Remembrance Day, January 27, 2014.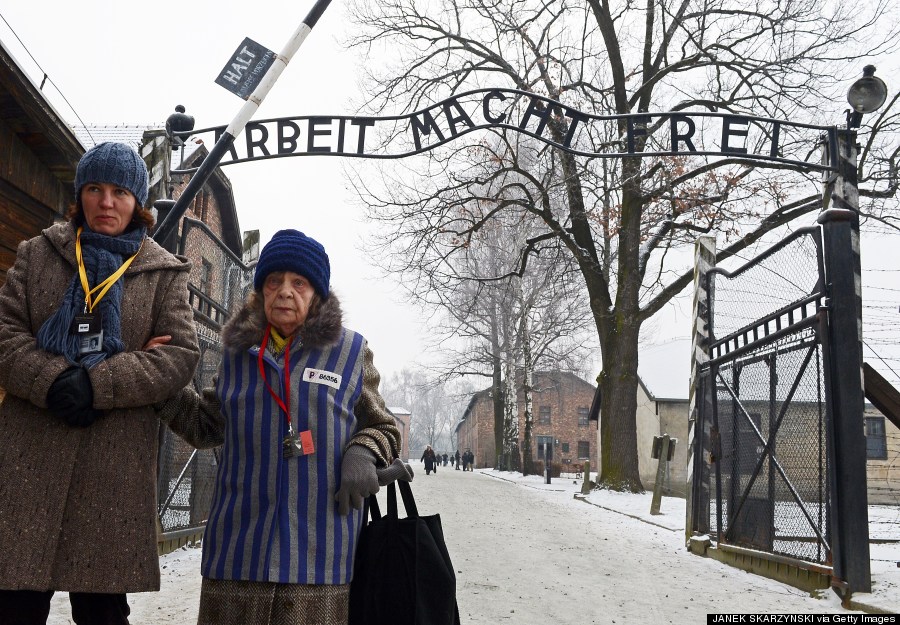 (JANEK SKARZYNSKI/AFP/Getty Images)
5. In South Sudan, a Sudan People's Liberation Army government soldier skins a fish in Mathiang, near Bor, on January 31, 2014.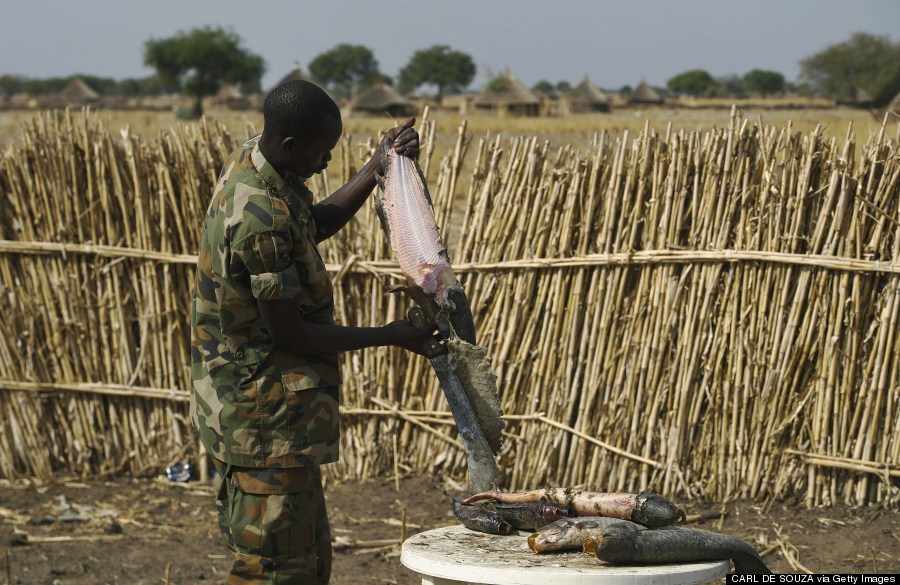 (CARL DE SOUZA/AFP/Getty Images)
6. In the Central African Republic, a man waits as displaced Muslims fleeing attacks by Christian militias gather in a hangar at the airport in Bangui, on January 30, 2014.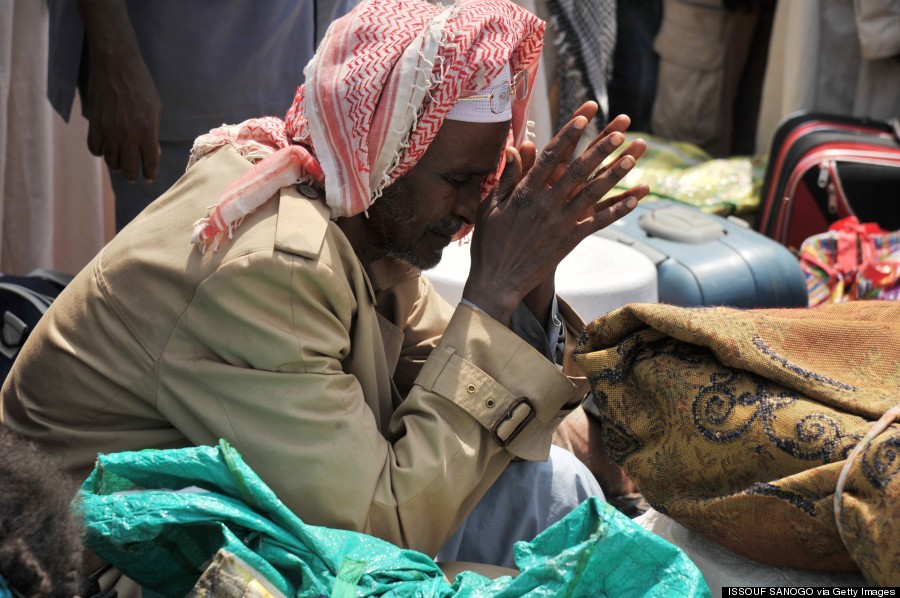 (ISSOUF SANOGO/AFP/Getty Images)
7. In Thailand, a policeman and an anti-government protester hug each other in Bangkok, on January 27, 2014. (AP Photo/Wason Wanichakorn)
8. In Egypt, ousted President Mohammed Morsi stands inside a glassed-in defendant's cage during his trial on January 28, 2014. (AP Photo)
9. In India, Dog Squad personnel from the Border Security Force take part in a march during Republic Day celebrations in Jammu, on January 26, 2014.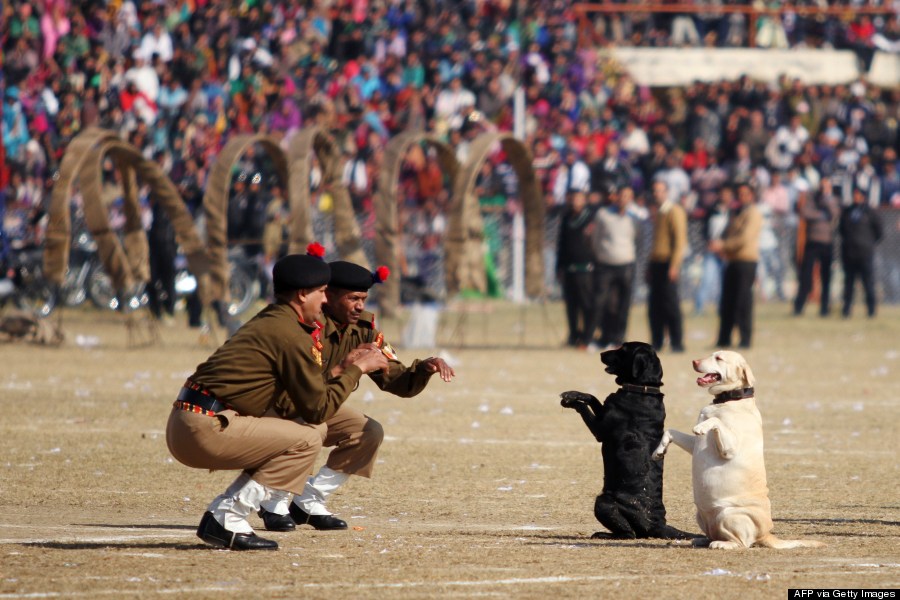 (Alok Pathania/AFP/Getty Images)
10. In Russia, the Olympic torch is tested before the start of the 2014 Winter Olympics in Sochi, on January 27, 2014. (AP Photo/David J. Phillip)