Sledding, quad runs and bike rides, oh my! The opportunities to travel for unclothed events are endless.
Most of us prefer to lie on nude beaches, but sometimes your nude little self just gets restless. If so, these worldwide naked runs are for you.
Roskilde Naked Run, Denmark
The Roskilde Festival, held each summer in Denmark, is just the Woodstock-y sort of hippie music fest where you would expect to find some naked folks. The festival's opening run will meet your expectations, and then some. On the first day of the weeklong event, hundreds of festival-goers strip down for a jog around the grounds, which stretch over almost 200 acres. If you're the quickest naked sprinter, you score a free ticket to next year's festival.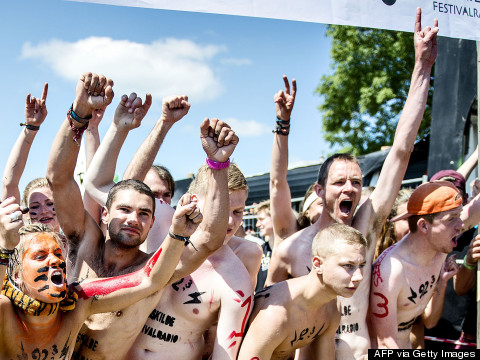 Running of the Nudes, Spain
Arrive a few days early for Pamplona's annual Running of the Bulls, and you'll see hundreds of PETA activists wearing nothing but plastic horns. They aim to fight what they call the unethical practice of bullfighting by posing as bulls in fake coffins, coating themselves in faux blood, and streaking through the same streets that the bulls use on running day.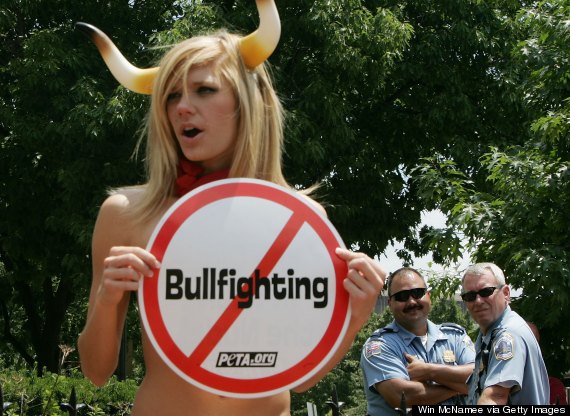 The Wreck Beach Bare Buns Run, Canada
At this clothing-optional gathering place in Vancouver, nudies of all ages take an annual 5k jog along what claims to be the largest naturist beach in the world. Other Wreck Beach activities include an annual naked postcard shoot and nude swim nights in the dead of winter.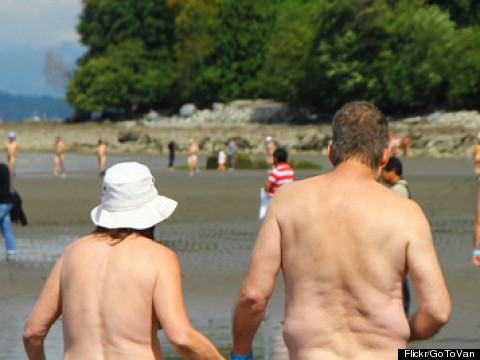 Bay to Breakers, California
The oldest consecutively-run annual footrace in the world is one of contradictions: Some people come to win, and some people come to walk. Some people wear hot pink gorilla suits, and some people wear... absolutely nothing. It's not quite certain how Bay to Breakers -- named for the 12k route from a bay to the beach -- became such a nudie destination, but then again we are in San Francisco. Cops tried to nix the nakedness a few years ago, but nude racing teams prevailed.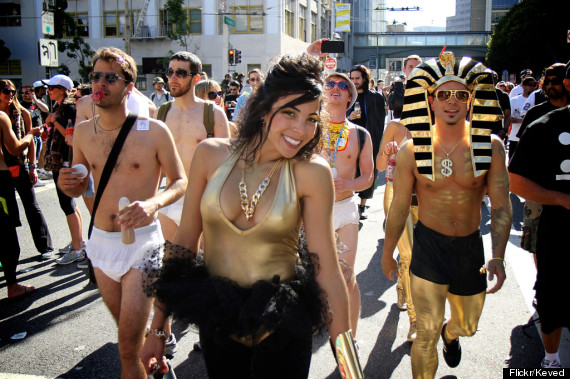 The Great Annual Nude Tunnel Run, New Zealand
So there's this road tunnel in New Zealand that's three quarters of a mile long and, at the time of this run, completely dark. Sponsored by a local kayaking outfitter, brave souls take to the tunnel totally naked and wield torches to fend off the blackness. The whole thing sounds scary, for a number of reasons.