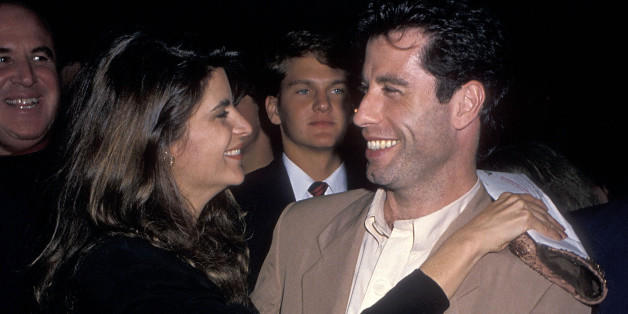 In an interview with Howard Stern, Kirstie Alley discussed her emotional love affair with John Travolta as well as his wife Kelly Preston's feelings on the matter.
The two fell for each other on the set of "Look Who's Talking" in 1989, Kirstie said. Though the feelings were mutual, they fought acting on them because Alley was married to Parker Stevenson at the time. "It took me years to not look at John as a romantic interest," she told the radio host. She has said previously that she resisted the urge to "run off and marry" him, calling Travolta "the greatest love of my life."
Alley says that now she is simply friends with Travolta as well as his wife Kelly Preston, whom he married in 1991. But, Alley admits, Preston was initially wary of her. "In the beginning, she would bust me," Alley said, "She would be, like, 'Are you flirting with my husband?' And the answer was 'Yes.'"
In the past, Alley has acted as Travolta's advocate, reacting to claims that he was gay in an interview with Barbara Walters. "I know John. With all my heart and soul, he's not gay," she said in an interview conducted November of last year. "I think it's some weird way, in Hollywood, if someone gets big enough and famous enough, and they're not out doing drugs and they're not womanizing, what do you say about them?"