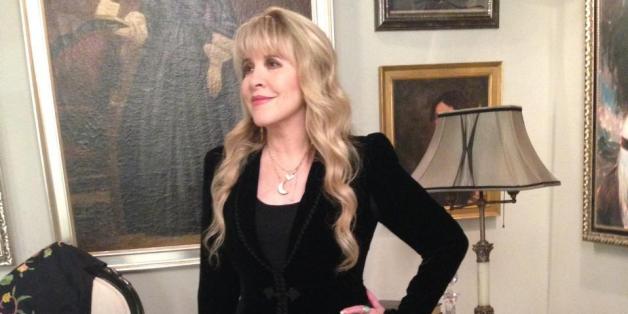 Fleetwood Mac fans, rejoice! Stevie Nicks will make more than one appearance on "American Horror Story: Coven."
It's no secret that the legendary singer will appear in Episode 10 of Ryan Murphy's "Coven" as herself. But in a recent interview with EW, Murphy revealed that Nicks will be back for another episode after that.
"We have Stevie for another one, doing an idea that she came up with that I thought was too perfect to say no to," he said. "Hilariously, Stevie read some of the scripts and called up and said, 'Are you aware that one of the things you're doing I actually wrote a song about?' I'm like, 'You've got to be kidding.' Then I remembered the song. We have something cool that was her idea."
Murphy wouldn't divulge the song or any clues about what she'll be up to. But, in a recent Rolling Stone profile, she discussed her working relationship with Murphy. When he approached her about appearing in "American Horror Story," she said, "I couldn't say no. I could say, 'I'm not an actress, so it's going to suck -- but I will be glad to try, for you."
Nicks ended up staying on location in New Orleans until just before Thanksgiving, working with the cast. "I got to watch Jessica Lange do scene after scene where she was perfect," she told Rolling Stone.
No surprise there, but we're pretty sure Nicks will have a few "Coven"-y tricks of her own.
Check out EW's full interview with Murphy for more "American Horror Story: Coven" secrets.
"American Horror Story: Coven" airs Wednesdays, 10 p.m. EST on FX.