It was going from being confined to a wheelchair in her home for ten years to hitting the open road for three weeks on a motorcycle that got our attention. This was no ordinary "survivor story."
For ten years, Sri Lestari stayed at home after a motorcycle accident left her paralyzed from the chest down at the age of 23. She felt unhappy, unproductive and really depressed. Then she got a motorcycle specially modified to allow her to ride in her wheelchair.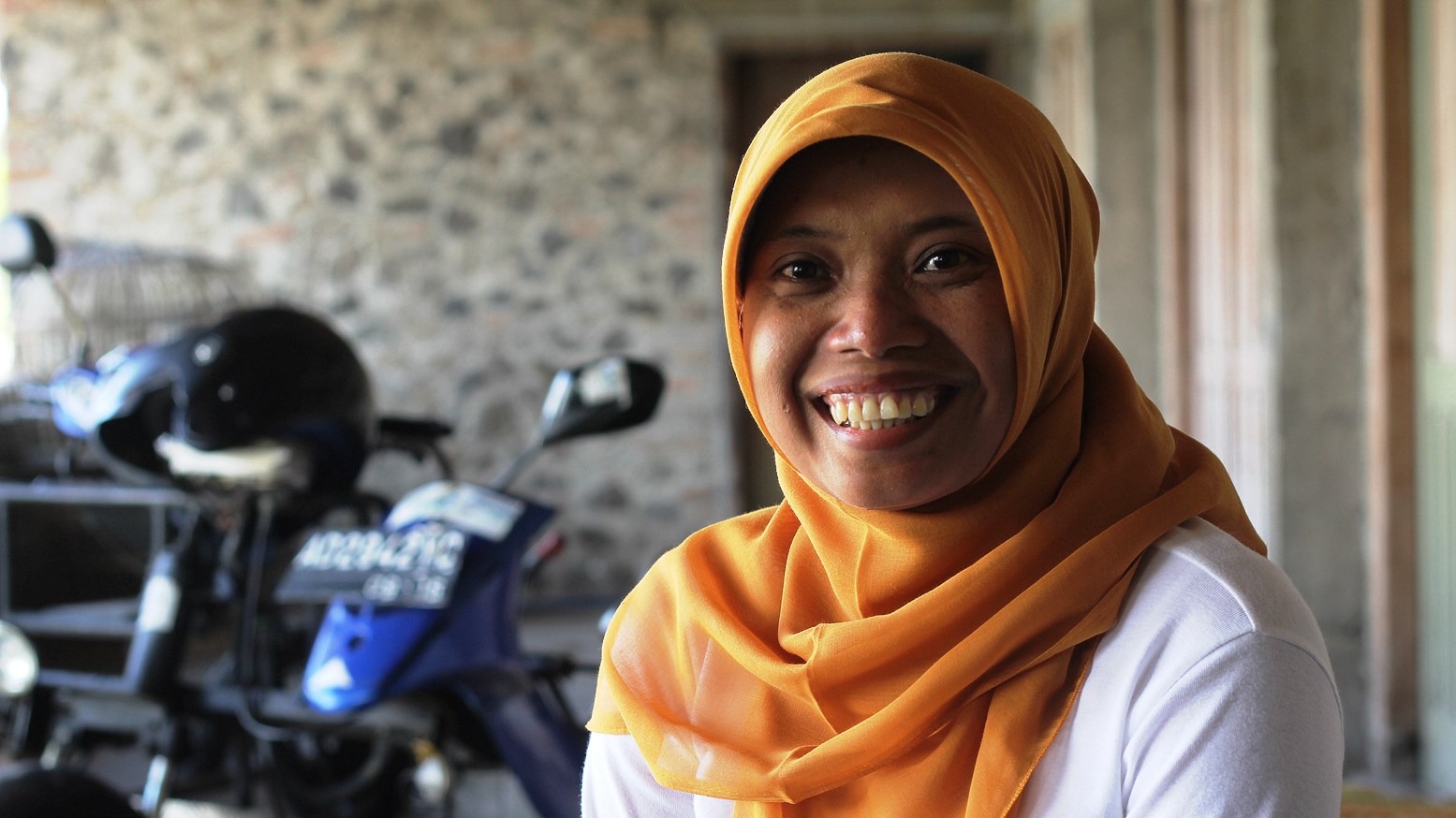 "When I got my modified motorcycle, my life changed," says the 39-year-old, who relished the freedom of being able to "go everywhere by myself" again after a decade of being stuck at home. But she's not content to keep that freedom to herself. She wants others to see that this is possible for them, too.
So she took to the road, riding 1,212 kilometers from Indonesian capital Jakarta to popular holiday destination Bali, "to show that people with disabilities in Indonesia can live free, independent, productive and happy lives."
"Disabled people in Indonesia still have difficulty getting out of their houses, because they have no access to transport, especially public transportation," she explains. "This trip would show people in Indonesia and around the world that having a disability doesn't mean your life is over."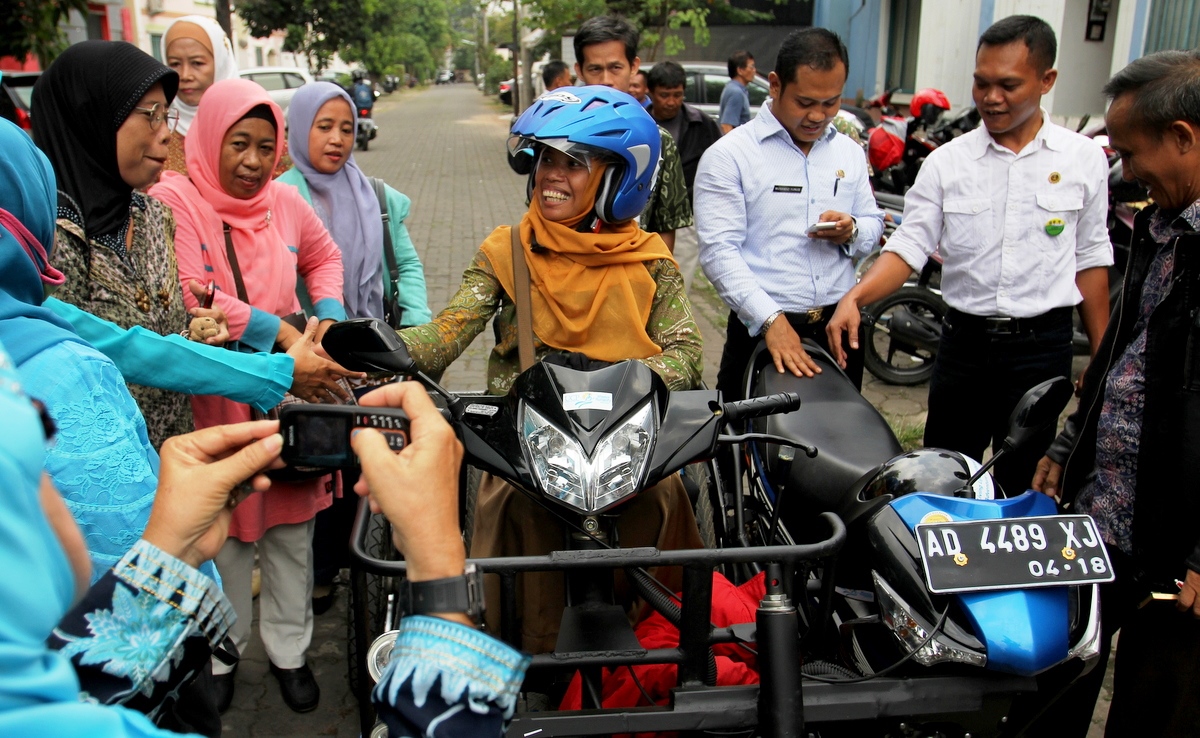 In fact, using her own story as an inspiration for others is what she does daily. "I spend my days visiting people with disabilities who just stay at home," says Sri, who in 2009 joined United Cerebral Palsy, Wheels for Humanity as a social worker. "They are surprised that I can live independently, go everywhere by myself on my modified motorcycle and work a normal job. They are happy when they see me, because I am 'diffable' (differently-abled), and I am a woman and I can work. I really want to share my experience -- how I can be independent and healthy as a 'diffabled' paraplegic."
On her three-week bike ride, she stopped in different towns and cities along the way to speak to disabled folk at rehabilitation centers and parents of disabled children. Then, she spoke at a TEDx event in Bali before flying home to Klaten, Central Java. She also visited homebound paraplegics during the trip to share her experience with them.
But what most inspired us was Sri Lestari's dream to be free -- a dream she refused to let die during those ten years she was stuck at home. A dream she nurtured when she first got a motorcycle and became mobile and independent again. A dream she wanted to share with others in her shoes, so that they could dream again, too.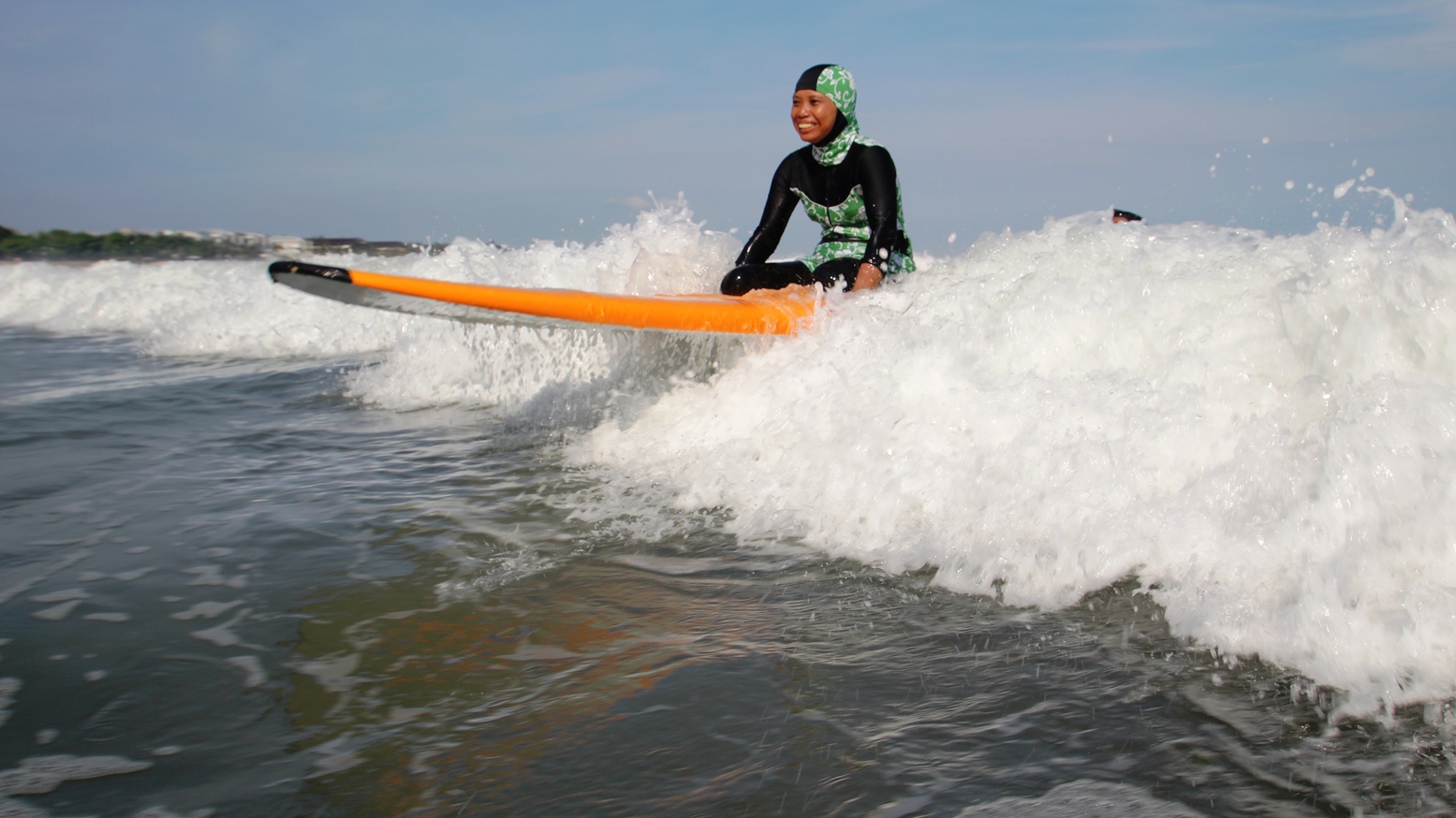 What was it like to be a paraplegic riding on the open road for 1,200 kilometers in Indonesia? What new experiences and adventures did she have? What challenges would she face, and could she overcome them? Would there be time for meaningful encounters in just three weeks? Would her life, and the lives of those she encountered, change? What surprises were in store?
We wanted to know, so we followed her on her journey.
Help Sri continue on her inspiring journey as a social worker by supporting the organization she works for, UCP Wheels for Humanity.
Watch all the webisodes:
Part 1: How Sri became paralysed, and why that won't stop her.
Part 2: Sri tells a paraplegic boy who wants to be a pilot, that anything is possible.
Part 3: Sri gets angry at a man who has been bed-bound for two years.
Part 4: 1,200km later, Bali! And swimming in the ocean and surfing for the first time!
Filmed by: Gusti Ketut Oka and Peter Wall
Edited by: Peter Wall and Adi Permana
Produced by: Peter Wall, Joe Yaggi, Sri Lestari and Jungle Run Productions
Executive producer: Ashima Thomas
Text by: Joshua Lye
Music by: Arron Artikai