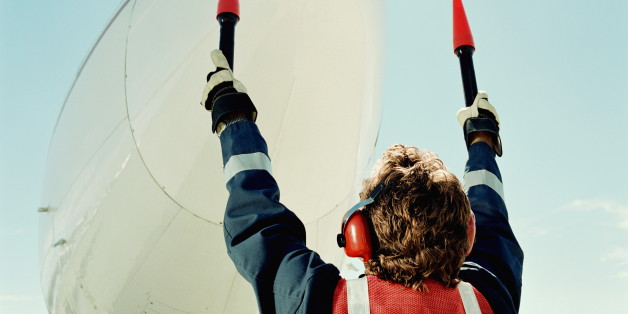 As news circulated that William Rockefeller, the Metro-North Railroad engineer behind Sunday's deadly train derailment, may have fallen asleep while driving the train, a central question becomes: How can we prevent future accidents?
While the MTA considers falling asleep while operating a vehicle to fall under "disorderly conduct," it is unclear if they have enacted employee policies that safeguard against extreme drowsiness. Such policies are somewhat new, though several industries where sleep deprivation is traditionally a consequence of the job are now focusing more intently on regulating employee hours to improve sleep conditions. Between sleep disorder screening, shortened shifts and permitted naps, could one of these work for the commuter rail industry?
Blood Tests
After filming train conductors sleeping at the wheel (among other distracting behaviors like texting and reading), the Argentine rail commission enacted a test for all drivers, guards and signalmen that will at least safeguard against drowsiness. Interior and Transport Minister Florencio Randazzo announced in July 2013 that railway workers must now pass a physical inspection when they report for work each day, which includes a blood-oxygen test (low oxygen can indicate fatigue) to guard against on-the-job sleepiness.
An Extra Hour
The Federal Aviation Administration ruled to allow air traffic controllers an extra hour in between shifts as an attempt to improve sleep conditions for the men and women who stand guard at airports for exceptionally long shifts, including the dreaded 10 p.m. to 6 a.m. graveyard shift. The addition of an extra hour off was also intended to safeguard against sleeping on the job, but at the time of the decision in 2011, the AP called on-the-job naps "an open secret" at the FAA.
On-The-Job Napping
A concerned body of sleep researchers recommended permitting air traffic controllers brief naps throughout their shifts, though that proposal was rejected by the government panel.
"On my watch, controllers will not be paid to take naps. We're not going to allow that," Transportation Secretary Ray LaHood said, according to the AP.
"Given the body of scientific evidence, that decision clearly demonstrates that politics remain more important than public safety," responded Bill Voss, president of the Flight Safety Foundation.
Tandem Naps
By contrast, some countries allow pilots to take brief naps en route, provided a co-pilot is awake to monitor the flight, including Britain's Civil Aviation Authority, where pilots are permitted to sleep in alternating 20-minute intervals.
Cockpit napping is not allowed in the U.S., although the FAA does allow for some on-the-job rest for pilots: Flights longer than eight hours require a "relief pilot" who can take over the primary pilot's duties while he or she gets some rest. Flights longer than 12 hours require two relief pilots.
Sleep Disorder Screening
Concerns about the drowsiness associated with sleep disorders, particularly sleep apnea, prompted the FAA to enact a new policy of screening pilots who are obese or who have other medical conditions that predispose them to sleep apnea, reported the Wall Street Journal. Those who are diagnosed with the condition must undergo treatment before they can return to their jobs. The FAA announced that they plan to begin the same program for air traffic controllers as well.
Shift Limits
Medical residents are known for working punishing schedules at all hours, but a 2011 rule helped to establish some limits: First-year residents, known as interns, are now only allowed to work 12 hour shifts at a maximum and second- and third-year residents are allowed to work a maximum of 28 hours at a time, reported Kaiser Health News. The more senior residents are also not allowed to take on new patients after 24 hours. While these both sound like extremely long shifts, they are an improvement over previous eras, in which residents regularly worked 30+ hours per shift.
Similarly, in 2011, the FAA moved to reduce pilot flight duty periods from 16 hours to a maximum of nine to 14 hours. Under the new rule, those who fly overnight have shorter duty periods and longer rest periods as well, reported NPR.
Meanwhile, European Union lawmakers struck down a proposal to reduce European pilot duty times from 20 to 26 hour shifts currently permissible in some of the 28 EU nations to 16 hours. The EU felt that the proposal didn't go far enough in addressing the realities of sleep deprivation and urged the commission in charge of the proposed law to shorten shifts even further.
Clarification: Language has been amended in the headline for consistency with the article.