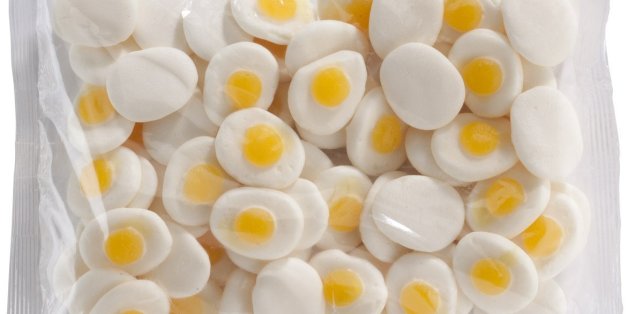 We have seen some weird candy in our day. From magical instant gummy candy to twerking pudding to salsa spaghetti candy, we sometimes feel like we've seen it all. But there is one candy category we've really been sleeping on, and it's just been getting weirder and weirder while we've had our backs turned: gummy candy.
What started with worms and bears and the occasional Coca-Cola bottle has become a pantheon of the almost unbelievably bizarre. There are those candies meant to intentionally shock and gross out, of course -- but there are also weird gummy candies with almost no explanation whatsoever. What on earth would possess us to commemorate these items in gummy immortality? Here, we've ranked some of the strangest we've seen, from "Oh that's kind of cute" to "OMG, WTF."
Want to read more from HuffPost Taste? Follow us on Twitter, Facebook, Pinterest and Tumblr.