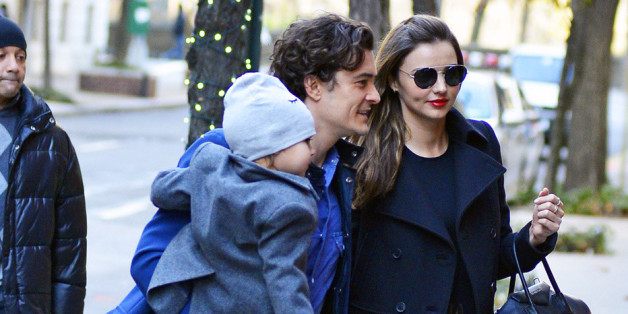 Orlando Bloom and Miranda Kerr were being honest when they said they're "amicably separated."
The pair was spotted on the Upper East Side of New York City on Saturday (Nov. 30) with their son Flynn. Bloom, 36, and Kerr, 30, who announced their separation in October after three years of marriage, were all smiles as they reunited with their little boy, who turns three years old in January.
Kerr even took to Instagram to share a snap of Flynn watching his dad perform during what looks to be rehearsals for "Romeo and Juliet," which he is starring in on Broadway.
Flynn having such a great time watching Daddy on stage @romeojulietbway ❤ http://t.co/0I5C0tmDkD

— Miranda Kerr (@MirandaKerr) November 30, 2013
"We love each other. We're a family," Bloom told Katie Couric of the Victoria's Secret model days after their split. "We're going to be in each other's lives for the rest of our lives. There's no question that for the sake of our son and everything else, we're going to support one another and love each other as parents to Flynn."
See the pair in the Big Apple below: