Emotional fans streamed toward the stage, their unabashed shout-outs of "I love you!" accompanied by cameras flashing, and no one held them back. What big stars generated all this excitement last Saturday in downtown Los Angeles?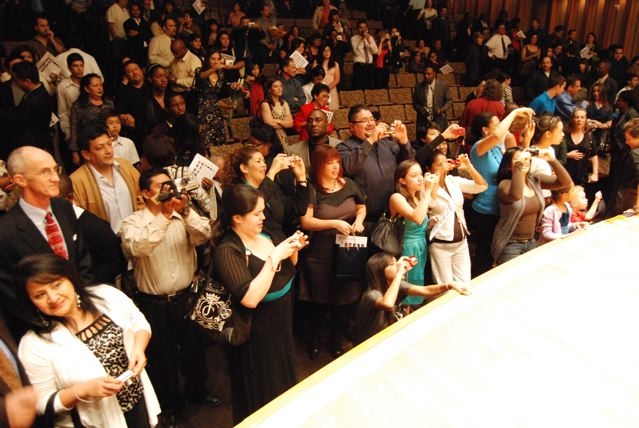 There were in fact 60 stars on the stage at Colburn School of Music that afternoon--60 L.A. public high school seniors who received four-year scholarships to six of the nation's top colleges and universities through the nonprofit Posse Foundation. Proud parents, grandparents, siblings, teachers and friends filled the auditorium for the awards ceremony, along with representatives from the out-of-state schools that will welcome the students this fall. (An additional 20 students, to be selected in March, will receive Posse scholarships to two California schools, UCLA and UC Berkeley.)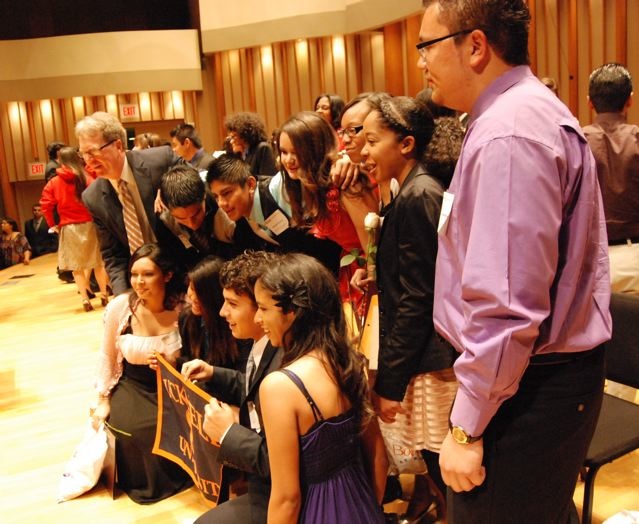 Following official speeches and the formal induction of the students as Posse Scholars, the microphone was passed to the audience. Tears flowed as family members, in diverse languages of this city of immigrants, acknowledged the significance of the occasion, their profound gratitude, and their high hopes for their children. They also said they would miss them--a lot.
In closing, Tamara Craver, director of the L.A. Posse office, returned to the stage. "We hear a lot about what's wrong with the L.A. public school system. But this," she said, pausing to take in the impressive group of students standing with her, "this is what's right with the system."
The Posse program is highly competitive and students are evaluated on the basis of their academic achievement, leadership skills, and community involvement. This year the L.A. office received more than 2,300 applications for the 80 scholarships awarded.
I am a volunteer with the L.A. Posse office and you can read my original Huffington Post story about the program here. The students I photographed (above) are entering Bucknell University's Class of 2014.