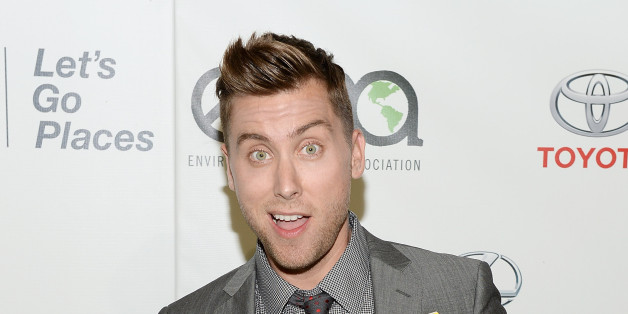 The world learned of Lance Bass' engagement to boyfriend Michael Turchin shortly after the *NSYNC reunion at the 2013 MTV Video Music Awards in August -- and the two are wasting no time in their plans to star their family.
Following the pair's anticipated "over the top" wedding, compared by Bass to the MET Ball or the Royal Wedding, the singer plans on having a bunch of babies. He told ABC,
All my friends basically did a baby pact and all had babies this year. I definitely have always dreamt of that. Growing up in the South, it's all about family… We want to enjoy being a married couple for a couple years, but not wait too long. I don't want to be too old. We have a little five-year plan. Plus, my friends are all having babies right now, so it would be amazing to watch them all grow up together. I would love to have a kid of my own, I would love to have [Michael] have a kid, and maybe even eventually adopt a kid who couldn't find a home.
Bass is currently involved in AT&T's "Love is Changing History" project, an initiative that seeks to raise money for The Trevor Project. He recently co-directed a short film titled "Tale Of Two Dads" for the project, focusing on the fatherhood of two gay men.
"We're going to give our kids the world," Bass continued. "So, they get to choose whatever they want to be. We are going to introduce them to every single thing they could possibly be introduced to and we'll see what they like. If they want to become a singer, I'll def support that, although I'll tell them every negative thing to talk them out of it, because it's a hard, hard world."